Holiday Inn Leiden, in The Netherlands, selected Nonius to provide a complete IT offer: Internet Access, Wi-Fi connectivity, Business Center, Interactive TV, Digital Signage, OTT Content and IP network infrastructure.
The doors of the Holiday Inn Leiden were officially opened in 1968 and was the first Holiday Inn hotel in Europe. Since then the hotel has developed and has undergone a lot of renovations. Because of this, Holiday Inn Leiden became the most successful four-star hotel and congress center in the region. Holiday Inn Leiden is centrally located to Schiphol, The Hague and Amsterdam, on the edge of historical Leiden, and consists of 200 hotel rooms, 14 meeting rooms, restaurant, bar, business center and various recreational facilities including fitness center, swimming pool, sauna and a Jungle club for children.
Under the same roof they recently opened ECC Leiden; an Event & Convention Center suitable for conventions, fairs and events up to 2500 persons.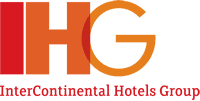 Holiday Inn Leiden is an independent franchise hotel attached to the InterContinental Hotels Group (IHG). Intercontinental Hotels Group is one of the majors international hotel chains and consists of 5,000 hotels representing 726,876 rooms, all over the world.
Nonius provided Holiday Inn Leiden with a complete and tailored technology package: each room was equipped with a LG Pro:Centric Smart TV running Nonius Interactive TV Systemproviding guests with TV Channels, over-the-top entertainment content, screen mirroring (Airplay and Miracast) and useful information, while promoting the hotel brand, its services and improving communication with guests.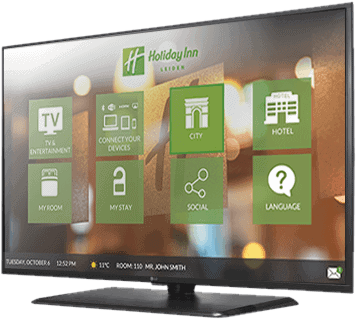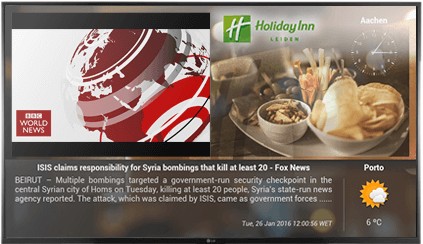 Digital Signage is available in the public areas through Nonius Signage solution that offers the guest real-time information about the hotel, services, promotions, events, local tourist attractions and flight schedules, improving the quality of their stay.
For the Holiday Inn Leiden, this solution simplifies operations by cutting costs on posters and leaflets, and enhance the atmosphere in the hotel public spaces.
Nonius Internet Access Solution is available throughout the hotel guaranteeing the connection for the guests, in any device, and with a hotel branded login portal.
Business Center iMac's with Nonius software are also available, enabling any guest without a personal device, to connect to the internet and use office tools.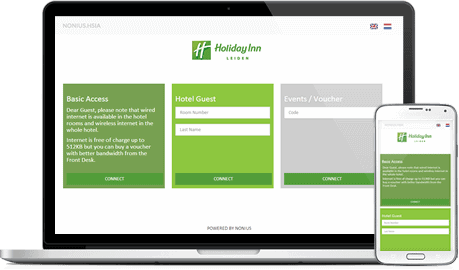 Besides all this solutions, Nonius also provided services of design, project management and implementation from our team of experts.
Nonius is also offering the Holiday Inn Leiden Support & Maintenance Services ensuring high levels of satisfaction, and allows the hotel to focus on its business.
Nonius' technology is deployed at several IHG brands like Intercontinental, Holiday Inn, Holiday Inn Express and Crowne Plaza across Belgium, Brazil, France, Netherlands and Portugal.
For more information visit www.hileiden.com or www.eccleiden.com