ML Hoteles updates Hotel Florida Spa's TV system with our IPTV product (NONIUS.TV), enabling high-quality content and Guest interaction in the comfort of its room.
Hotel Florida Spa is located in the tourist area of the Costa del Sol, in the best location of Fuengirola and with privileged landscapes. The hotel also offers entertainment and leisure services that make it Guests' stay even more enjoyable.
Since 2017 the hotel has Nonius products, offering high-speed Internet throughout the complex.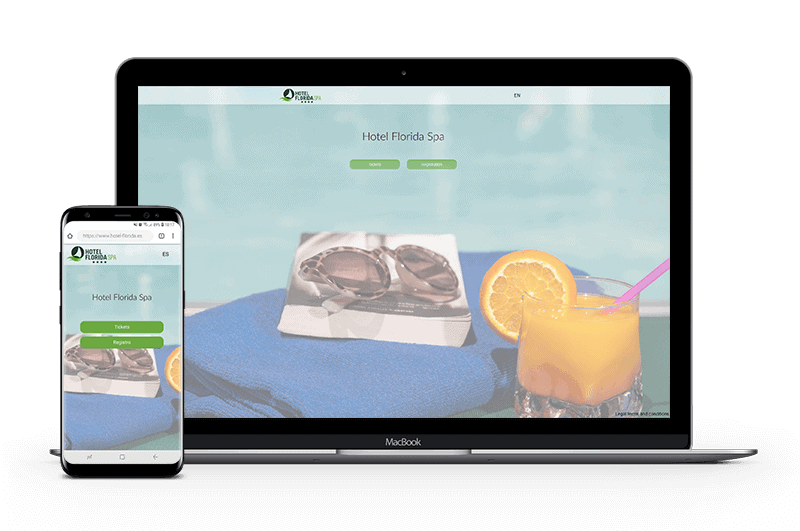 Due to the excellence of the services provided, the Hotel Florida Spa also entrusted Nonius the mission of offering high quality and relevant TV content to its Guests.
The new challenge
In order to obtain higher guest satisfaction and enhance the travel experience, Hotel Florida Spa wished to offer a wide selection of content to their guests. In addition, Hotel Florida Spa also saw the opportunity to communicate in a simple and technological way with the Guest directly in the comfort of their rooms.
The Hotel chose the Nonius IPTV product to provide a true interactive TV experience: to inform, entertain and promote hotel services in a personalized way.
The solution
Nonius equipped the 184 rooms of the Hotel with LG Hospitality TVs, and installed our STB400A set-top-box.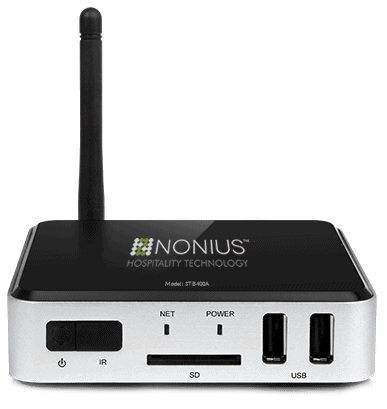 This product focuses on offering information and entertainment to the Guest through the TV, providing access to a wide set of HD channels, Internet access on TV, Bluetooth for guests to listen to their own music and all the hotel information and the city on the TV.
The product includes centralized control of the TV channel programming, remote diagnostics and analysis. It was implemented in collaboration with a fiber optic operator, and thanks to this, the Guest enjoys a complete selection of national and international television and radio channels.
The project was designed to offer a wide variety of HD channels. In addition to improving the experience of Internet access and use in the rooms, it keeps Guests informed about service and leisure options inside and outside the Hotel.
The results
Now, the Guests get simple and fast access to the content of their preference, as well as staying informed about the weather, flight information of the local airport and other matters of interest regarding the hotel's services. This novelty allows Guests to have an even more complete experience and that Hotel staff can focus on other Hotel activities.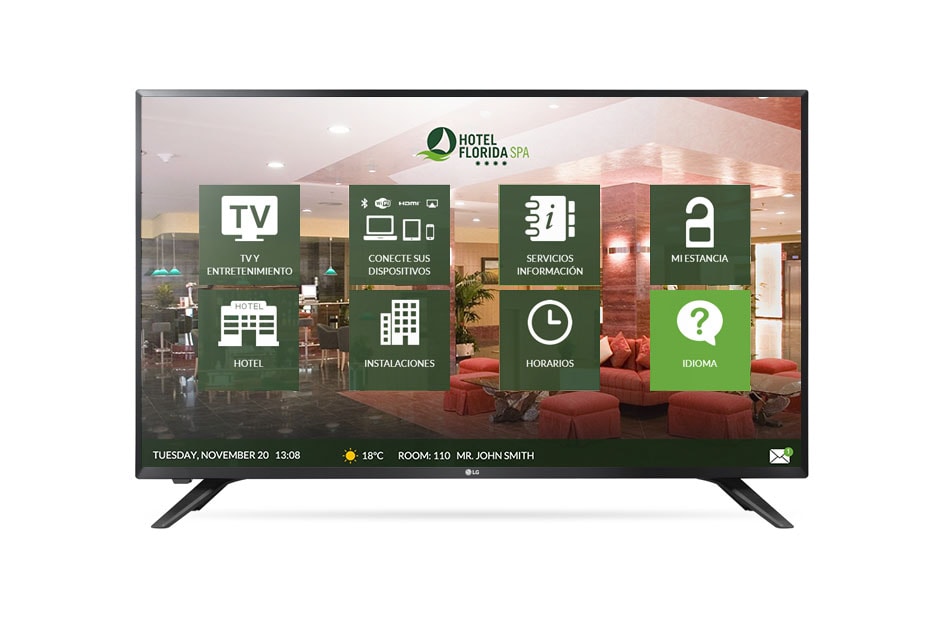 "ML Hoteles has relied again on Nonius to continue offering an unforgettable experience in one of its Hotels, Hotel Florida Spa, making the Guest's stay a unique experience.

With the new interactive TV system and high speed internet, it is now placed at the technological forefront of Costa del Sol.

Finally, we would like to thank Hotel Florida Spa for the trust placed in our technological solutions and the hotel staff for their involvement during the implementation of the system and its implementation."

Juan Carlos Sánchez

Nonius Key Account Manager for Spain