Start the digital transformation of your hotel
Boost your guest experience with your own Hotel App
Use the mobile app to exceed expectations of your guests by focusing on providing them with autonomy and full control of the entire guest journey. Also minimize health risks and improve your operation through mobile check-in, check-out, payments and more valuable features.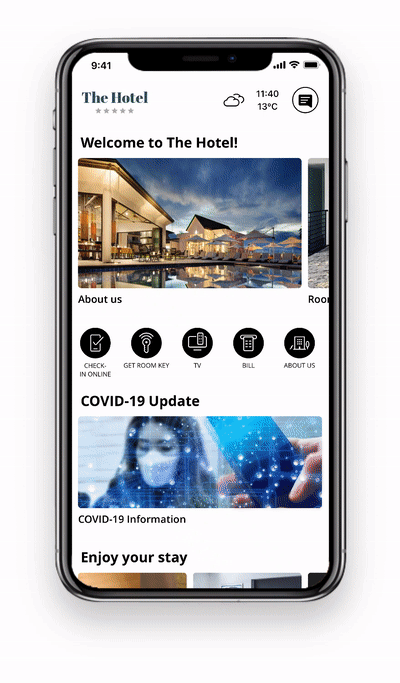 One App, several benefits
Reduce physical touchpoints

Boost your guest engagement

Improve your hotel's operation

Promote your loyalty program

Increase your hotel's revenue
Step 1
Select the modules that fit your Hotel
Provide guests with all hotel information they need wherever they want and enable digital communication between the staff and them.
Allow guests to complete all their personal details online, prior to arrival. Also, get to know their preferences using customized questions and offer them a personalized experience.
Via their mobile devices, guests can control their billing at the hotel and perform express check-outs quickly and contactless.
Guests can open the room door with the hotel App and reduce usage of plastic key cards.
Allows your guests to control the room environment – temperature, lighting, curtains and more – through integrations with leading room control vendors.
Guests can control the TV entertainment systems including TV Channels, Chromecast and Video on Demand.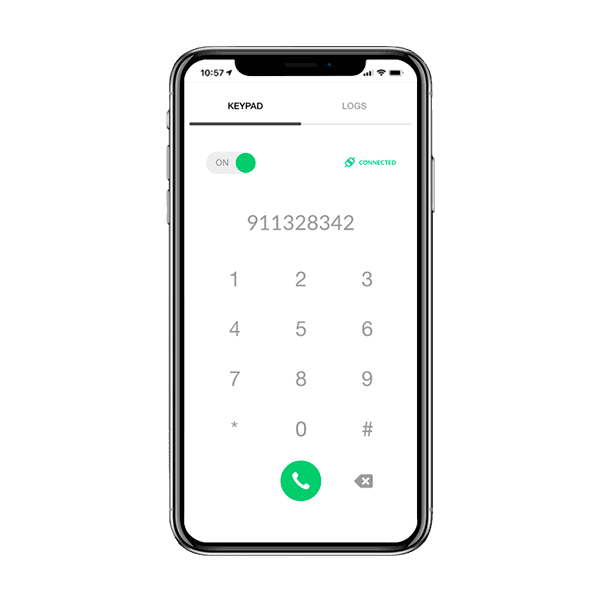 Allow guests to use their own smartphone as the room phone, receive and make calls, as long as the guest is connected to the hotel wi-fi. Also possible to allow calls from outside the hotel with additional setup.
Engage your best guests with a Loyalty Program and enable it in your hotel App.
Step 2
Customize the App with your brand's standards and content
Sections, texts and languages
Room service and Restaurant menu
Take advantage of an exclusive promotional offer to build your own Hotel App
Purchase your own feature-rich and fully integrated Mobile solution and enjoy the first 3 months FREE!
The offer is subject to a minimum 36-month contract term

It will only be available until September 30th
A fully integrated Hotel App
We already have over 100 integrations in our mobile solution and new integrations can be developed, according to the systems used by the hotels.
POS

Door Locks

Room Control
IP-PBX

Interactive TV

Payment Gateways
Start building your own branded App
Schedule a meeting with our experts and they will design the best solution for your hotel and guests.