Hub: ett kraftfullt hotell PMS integration sverktyg
Vi har 17 års erfarenhet av att integrera mer än 100 hotellprodukter från en mängd partners och är nu tillgängliga för alla hotell- och branschpartner.
Hub för "Integration of the Things"
Du kan köpa 3 eller var och en separat.
Systemintegrations-API
API: er och adaptrar för gränssnitt med branschleverantörer
This is custom heading element
För Nonius
Fler produkter integrerade med våra lösningar.
För partners
Snabbt och enkelt sätt att integrera din produkt.
SaaS
Saas-baserad modell öppen för partners och kunder.
Gästdata
Samlar in data för personlig marknadsföring, direkt till din DB eller andra CRM.
Mer information
Berika dina mobil-, tv- och signage-appar.
Innehållet görs tillgängligt via ett API, som betjänas av Nonius-molnet. Det mesta av innehållet vi fångar in och omvandlar betalas och kommer från globala aktörer som Flightaware och Google, men nu när vi betjänar nästan 80 länder innebär det att vi också måste samla mycket innehåll från lokala leverantörer.
Du kan få en inblick i dess arkitektur i följande diagram.
Mer information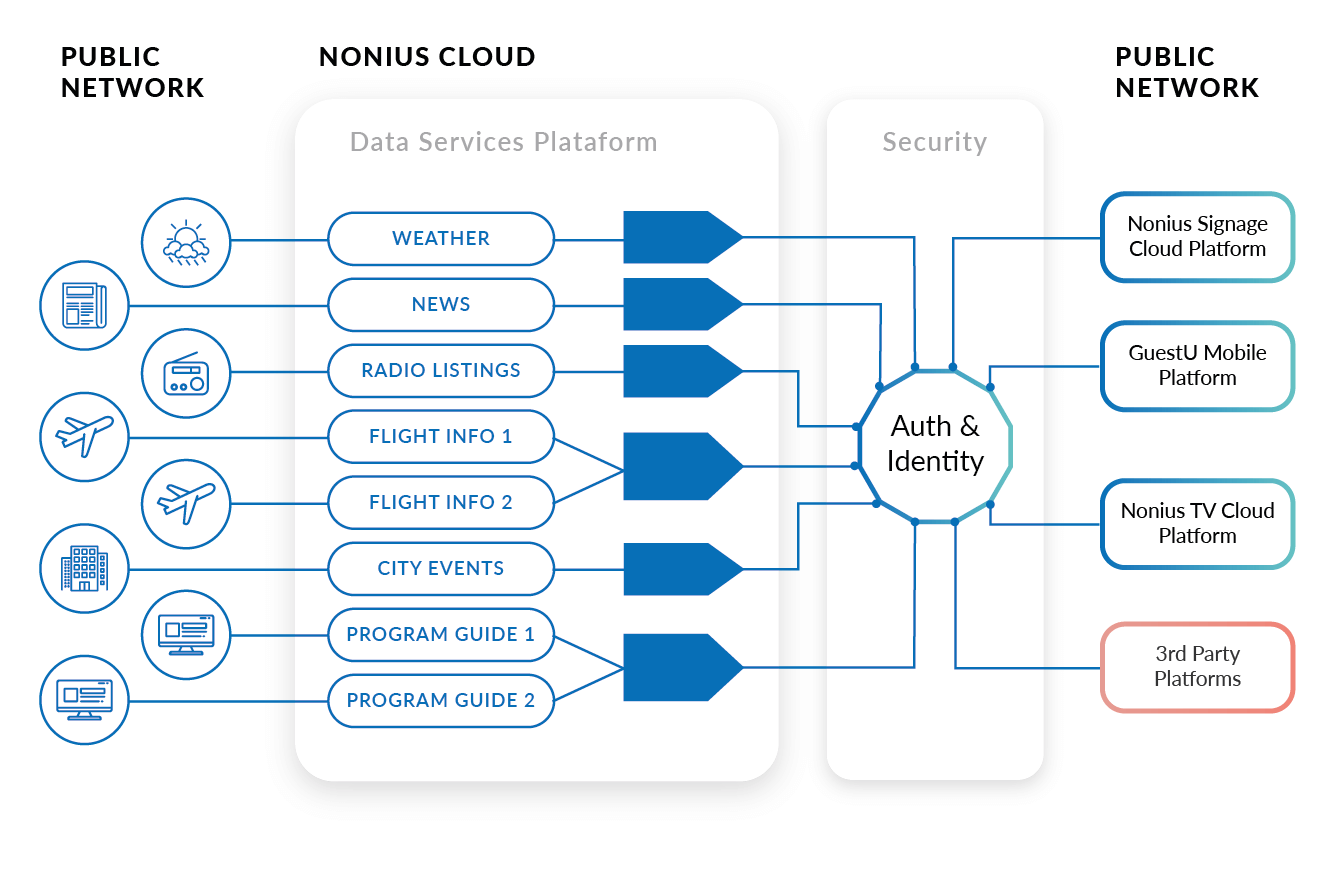 Som en del av Integration Hub kan du prenumerera på en Cloud-instrumentpanel. För fastighetens IT- och ledningsgrupper tillåter den fortlöpande spårning av gästteknologin, systemstatus i realtid, larm, användning och statistik från en mängd utrustning och leverantörer.
Du kan ha statistik över hotellet eller gruppen hotell inom kedjan.
Mer information