The Prodigy Hotel Santos Dumont Airport receives Nonius HSIA, Pro:Centric TV and Digital Signage solutions.
This new hotel has 290 spacious and comfortable rooms with contemporary decor and overlooks one of the most beautiful scenery of the city. It is located next to the Santos Dumont airport and the complex Bossa Nova that includes mall with 50 shops.
SOLUTIONS
This stunning property now hosts a very complete set of Nonius solutions.
Every room is equipped with a connected TV from the LG Pro:centric Smart range running the Nonius interactive TV solution. Information and digital TV channels in a state-of-the-art TV set. Information on TV includes: guest directory, room service, bill on TV, and also the essential, and in this case obvious, flight departure/arrival real time information from both Rio de Janeiro airports.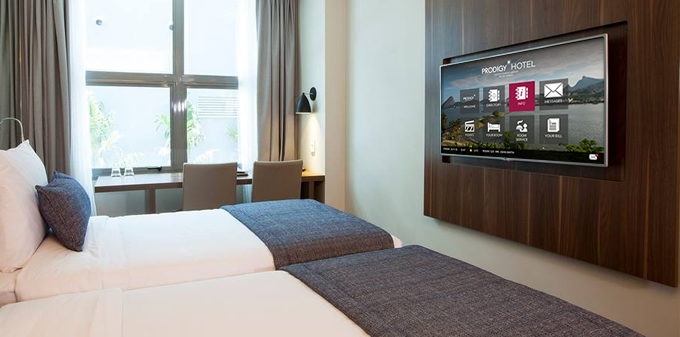 The hotel was provisioned with Wi-Fi access points that guarantee a consistent wi-fi coverage for rooms and all public areas. The following image depicts the HSIA portal, which was optimized and you can observe login times less than 200 milliseconds.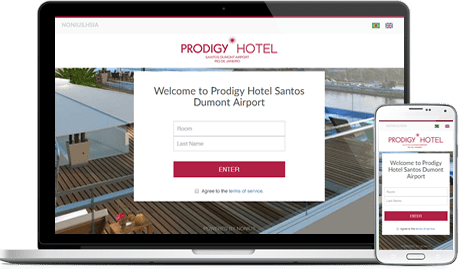 Public areas have as well digital signage with information about ongoing and scheduled events in the meeting rooms.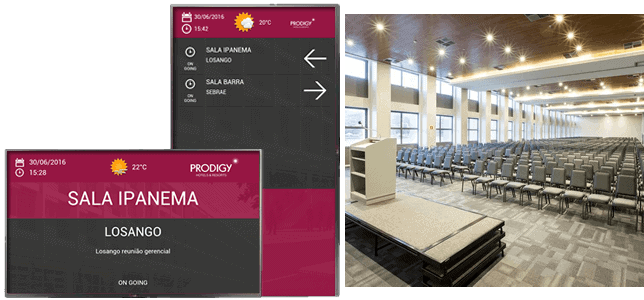 All services are managed and supported by Nonius through its 24/7 call center service.
This project was commissioned by Nonius and done in close partnership with the team at the hotel. Nonius thanks GJP and the team at the hotel for the priceless collaboration it had in the implementation of this project.