The Hotel Meliã Maputo Sky is a milestone for Hoti Hoteis as the group's first international Hotel. Located in the privileged financial and business area of Maputo, just 10 minutes from the International Airport, the Hotel offers a wide range of services to its Guests, which appeals to both leisure and business travelers.
To offer a complete portfolio of communication and entertainment services for all tastes and needs of its Guests, Meliã Maputo Sky signed a partnership with Nonius. The company was involved in the various phases of the project, from its conception, to the implementation and monitoring of the systems in Maputo.
Wi-Fi Internet Access for Guests
Nonius has been building Guest Internet Access appliances, especially designed to make efficient use of the available bandwidth, since its foundation. The WGS20K used excels in remote locations and cruise ships because of its architecture.

It is an all-in-one hotspot solution, encompassing a local radius server, a local captive portal and an embedded PMS interface. It also contains a ISP load balancer for up to 7 links for increased bandwidth and high availability.
During the stay, the guest only needs to login once, in order to have access to the Wi-Fi in a simple and secure manner.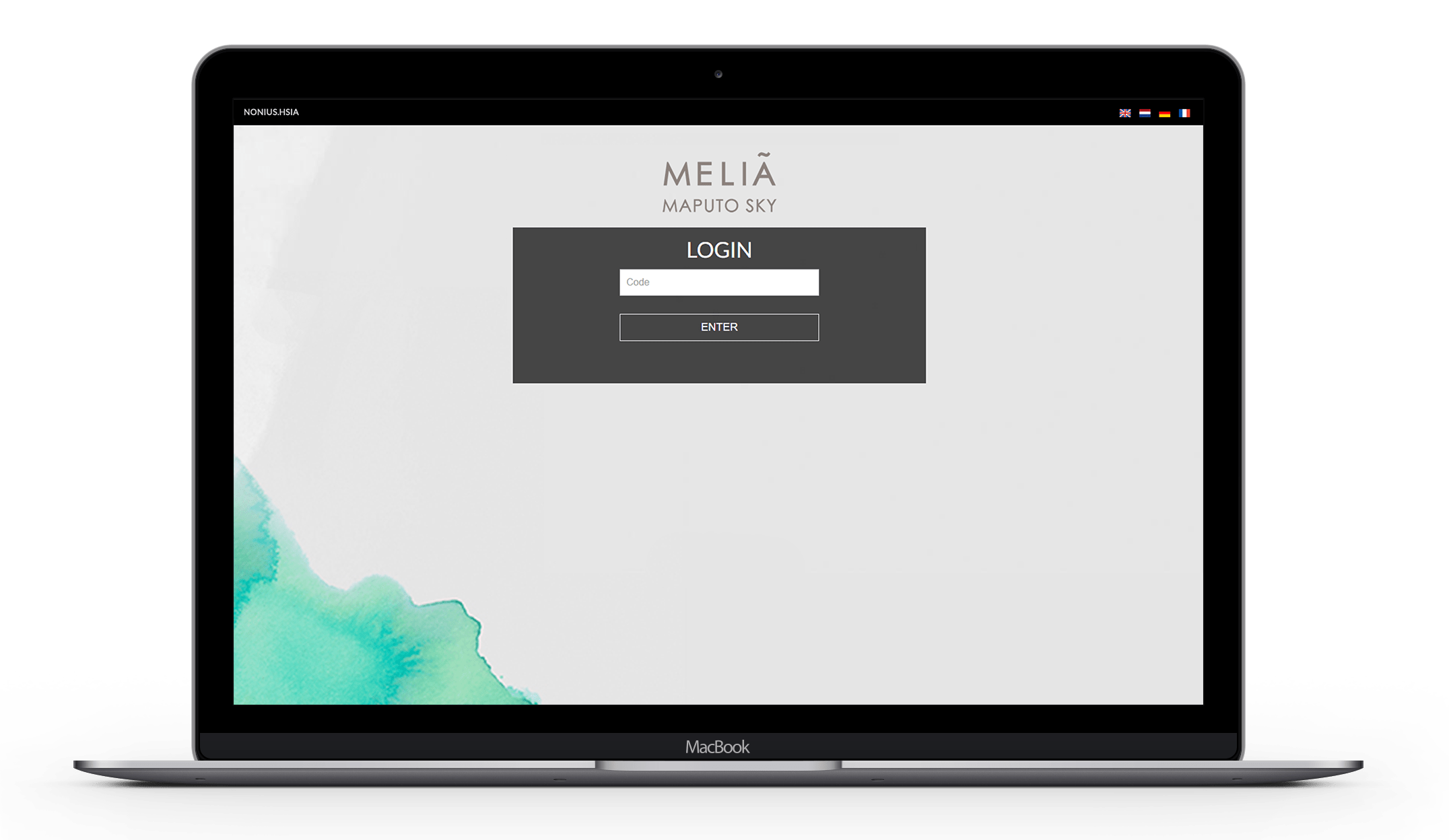 Digital Signage in the public areas
To be in touch with its Guests at all times, Meliã Maputo Sky also chose the Nonius' Digital Signage product. Four public points of the Hotel were furnished with panels that showcase information about the meeting rooms, the nearby Airport's flight times, local weather and time. Following the omnichannel concept, the Hotel is always present when and where the Guest needs, contributing for a pleasant and rewarding stay.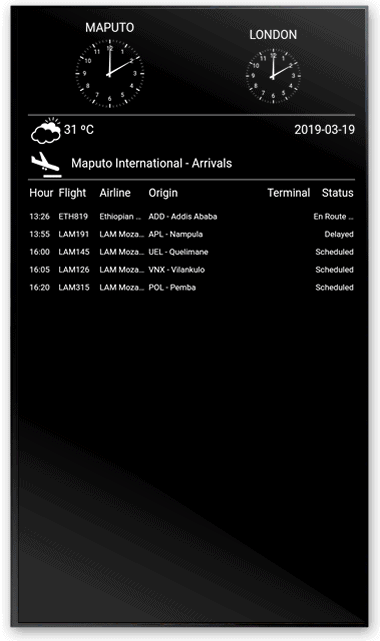 Interactive TV with HD Channels
The Hotel equipped its 172 rooms with Nonius TV, that offers a wide variety of HD TV Channels, as well as allowing the Guest to access their music, using Bluetooth to play it on the TV. They are also able to connect all their portable devices through the Media Panel. With this product, Meliã Maputo Sky offers its Guests high quality content that suits their needs and simultaneously promotes its brand through the TV Portal.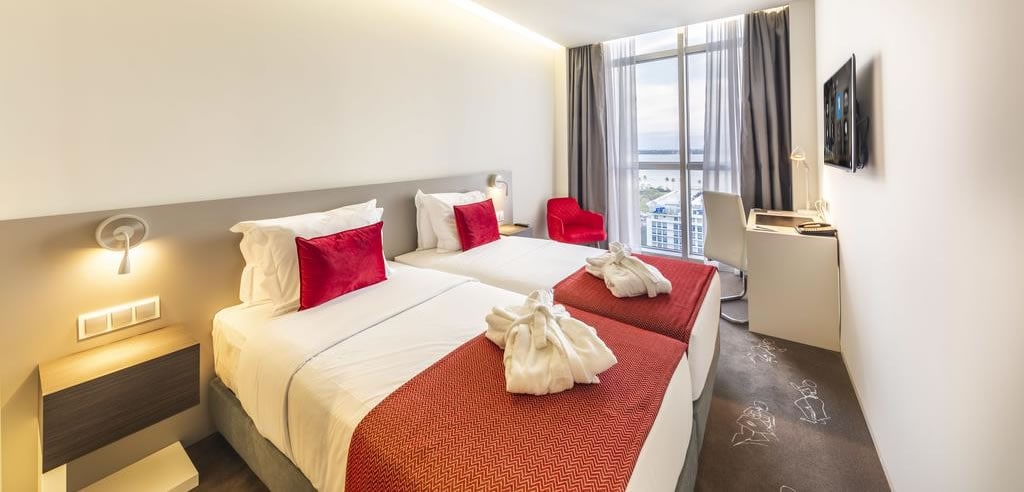 Telephony / Voice
Nonius' Voice product was installed in the entire Hotel in a personalized technological project, set to meet the Hotel's needs. Taking into consideration the specifications of the premises and the infrastructure of the property, Nonius installed analog telephones in the rooms via gateways and IP telephones for the staff.
Nonius Cloud Dashboard
The Hotel's IT team can continuously monitor all the solutions thanks to the Nonius Cloud Dashboard, which makes it possible to monitor the state of the Guest's services, as well as data usage analysis and other product stats.
Nonius offers telephone technical support 24/7/365, that allows customer care whenever the Hotel needs.
"The Nonius technology we put at the disposal of our customers is undoubtedly a differentiator of our service and another guarantee of comfort for those staying at the Meliã Maputo Sky. Undoubtedly a successful partnership!"

António da Fonseca

General Manager of the Meliã Maputo Sky Hotel
"I am grateful for the trust that Hoti Group maintains in Nonius solutions, specially in this project, that is their first project outside of Portugal. The success of this project is due to the excellent cooperation between both parties, a fact that has created a trusting relationship over the years. This project is yet another proof that we offer a level of technological quality that makes the Guests feel the difference when they stay at a Hotel with our technology"

Ricardo Rocha

Nonius Key Account Manager for Africa