A wide selection of TV Channels over IP and the great Wi-Fi coverage an AP per room can bring.
In Brazil, to the north of Salvador, Bahia, there is an idyllic place for lovers of Brazil ecotourism, which is both beautiful and luxurious. The Tivoli Ecoresort Praia do Forte is a 5-star Bahia hotel, with 287 apartments, where simple architecture is in harmony with the stunning scenery and the biodiversity of the surrounding area.
This is the amazing property that Nonius had the privilege to deploy state-of-the-art TV and HSIA Solutions.
TV & GIA/HSIA
With the completion of this captivating project, Nonius once again demonstrates its capacity to deploy Nonius solutions for any market segment and anywhere in the world.
This project was implemented by the Nonius Brazil team, in concert with our regional partners and in close collaboration with the hotelier, and it is the first of its kind in the region.
The digital services (TV and HSIA) are all deployed on top of a full IP infrastructure and each room was furnished with a set-top box that fully integrates with the TV and also acts as an in-room Wi-Fi Access Point.
The network that Nonius has designed along with the advanced TV headend and set-top boxes are capable of providing a great TV channel offer over the IP converged network.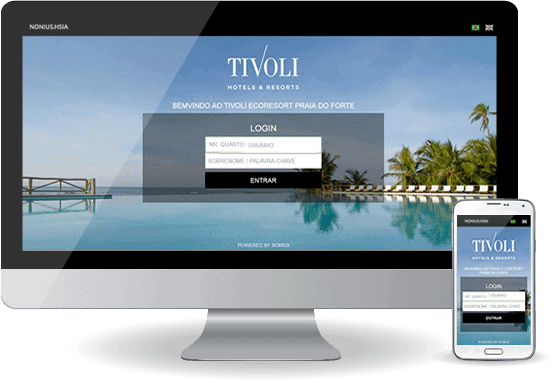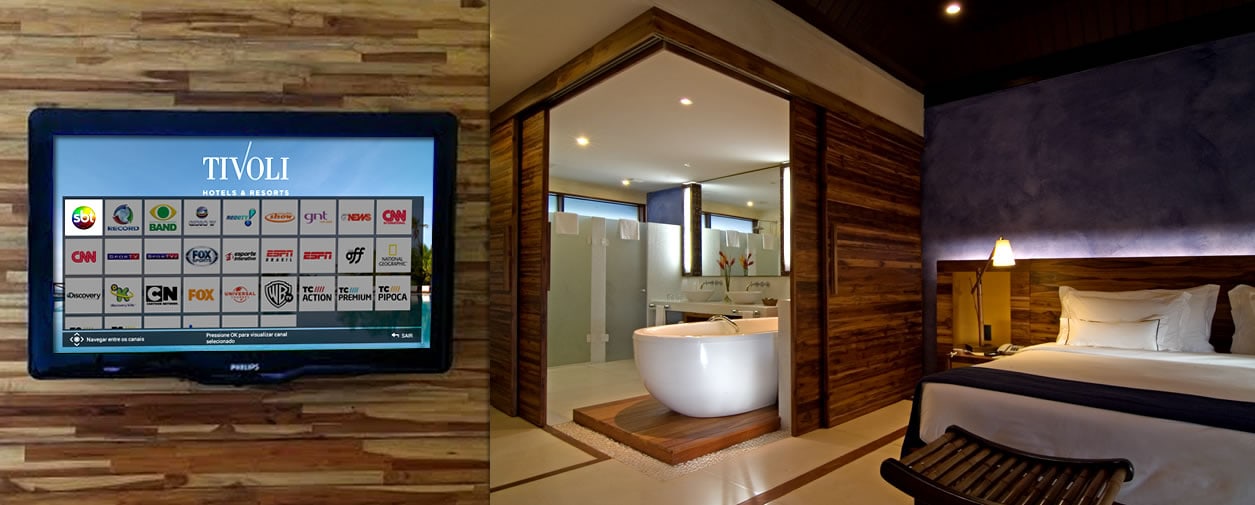 The Nonius set-top box goes beyond basic TV. It single to none when it comes to Wi-Fi access point capabilities. Embedded APs are centrally managed and support advanced traffic control and security. It is key to provide solutions that are high quality and take in account price sensitive markets, which represent an important share of Nonius' worldwide coverage.
The services are contracted on OPEX model directly financed by Nonius, which is possible due company's strong financial position.
Nonius is grateful for the partnership that Tivoli Ecoresort has extended and the collaboration from team at the property.
With 12 properties in Portugal and 2 in Brazil, the Tivoli Hotels & Resorts group is one of the main hotel chains in Portugal offering around 3.000 rooms in four and five star category accommodation. Nonius' technology is deployed at several Tivoli hotels across these 2 countries.
"After the deployment of Nonius IPTV and Internet solutions, we were able to solve two problems that generated great dissatisfaction to our customers. Besides the quality of sound and image, Nonius Interactive TV solution offers a new experience to guests adding services and facilities."

Lucas Fonseca

IT Manager at Tivoli Ecoresort Praia do Forte