The 5-star hotel invested in the upgrade of TV and Wi-Fi solutions to ensure a higher image quality of TV channels and high-speed connection all over the hotel.
The Tivoli Mofarrej São Paulo is a modern and elegant hotel, located on the famous Avenida Paulista. It is part of the luxurious Tivoli Hotels & Resorts brand, owned by Minor Hotels, and is the ideal destination for guests that are looking for an unforgettable stay in the heart of the city of São Paulo.
In 2016, the hotel selected us to provide state-of-the-art technology on the property. Since then, we have been evolving the TV, Content, and Internet solutions to better meet the needs of their guests.
In-room information and entertainment
Through the Interactive TV, guests are welcomed in the room with a personalized greeting message and can access a range of information that helps make their stay even more enjoyable. From restaurant content to the control of the room expenses, they find a complete menu of information on the TVs and can even watch new movie releases by the world's largest producers.
On the TV, the hotel also promotes the services of the amazing Anantara Spa, allowing guests to access Spa information and the booking portal through the QR Code available in the TV menu.
Internet connection in all corners of the hotel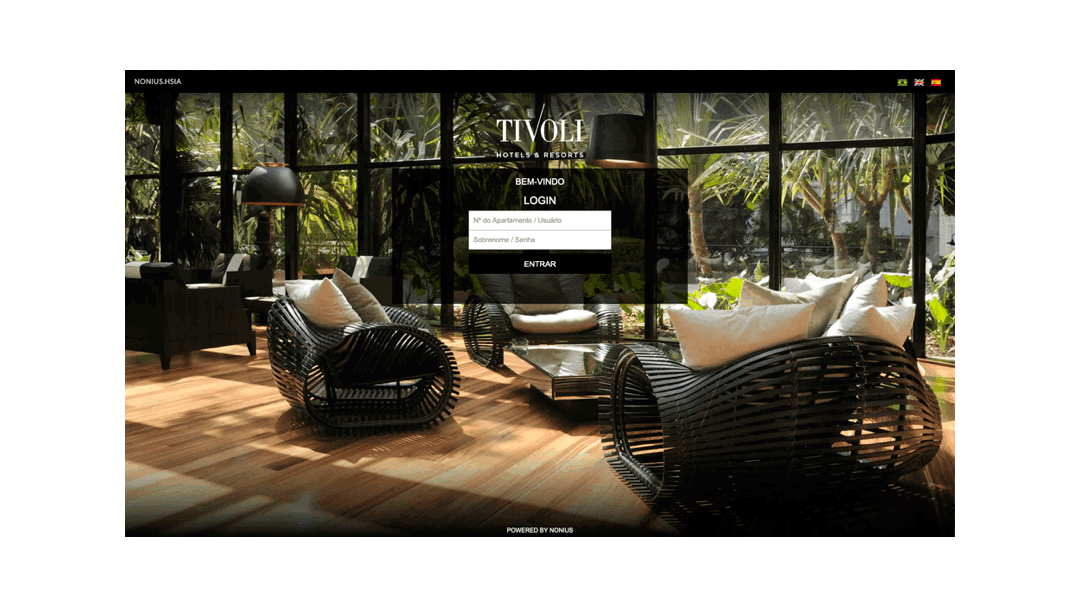 The STBs installed in the hotel are able to support up to 20 connected devices per flat and allow downloads of up to 50 Mbits per device. With this upgrade, it was possible to answer the connection and communication challenges of a very demanding public, elevating their experience with the hotel's resources.
We also have a specialist in-house NOC (Network Operation Centre), providing 24/7 proactive technical support and maintenance to the hotel to ensure the best experience for guests.
"In continuity with the Technological Innovation Process of the enterprise, we realized the need for improvement in the Internet access points in the rooms and quality in the transmission of images from the TVs. We sought Nonius once again and developed the project to upgrade the STB280 Solution to STB400, where we were able to deliver high performance Wi-Fi using 5GHz network and interactive TV with much better performance, besides the quality of the transmitted image."

Lucas Fonseca

IT Manager of Tivoli Hotels & Resorts
"The recent upgrade of the Interactive TV solution at Tivoli Mofarrej brought us the opportunity to add the improvement in the wi-fi signal coverage to the select hotel guests. We thank the group for their trust in our solutions and reinforce our commitment to offering a personalized experience, in line with LGPD, respecting all guests' privacy. And we will continue to provide technological innovations integrated with major global players."

Danielle Aleli

Sales Director at Nonius Brasil
Like Tivoli Mofarrej São Paulo, you can also
customize the stay of your guests.