The group's hotels now offer a secure way for guests to watch their favourite movies and TV shows directly on their room TV.
Majestic Hotel Group manages luxury hotels and apartments including MiM Hotels – Lifestyle by Messi and Majestic. Its 4 holiday properties are located in some of the most popular Mediterranean destinations such as Sitges, on the coast of Barcelona and the islands of Ibiza and Mallorca. The hotels are perfect destinations for contemporary travelers who love to spend their free time in unique ways and in charming places.
We recently had the honor of being selected by MiM Hotels to implement our Cast solution (HTNG TechOvation 2020 Winner) in all rooms of their properties.
A personalized, versatile and smooth experience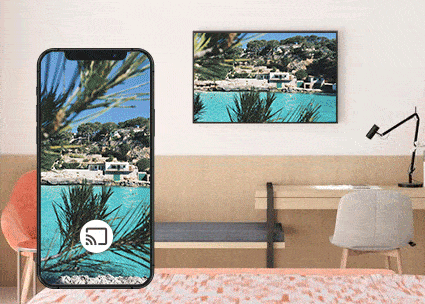 Nonius Cast, powered by Google Chromecast, has been designed specifically for hospitality to deliver all the enjoyable benefits of media streaming entertainment, in one complete solution. Just like they do at home, guests only need to be connected to the hotel's Wi-Fi and are able to pair their device to the TV.
Better than screen mirroring, Cast solutions allow guests to search, browse, check emails, access other apps on their smartphone without interrupting what is being broadcasted on the TV screen.
Content and credential security
Our Cast solution ensures guest privacy and confidentiality by removing guest subscription credentials from the TV immediately after use.
The technology setup ensures that guests have access only to the TVs in their room, without conflicting or connecting to the TV in another room in the hotel.

The Cast Controller is the pivotal Nonius equipment of the solution installed in the hotel.
"Nowadays, having a Cast solution on hotel TVs opens up a world of possibilities when it comes to offering a wide range of entertainment to the guest. More and more, guests value being able to use their own mobile devices to connect to the room's TV and watch their favorite content, adding value to their stay in the hotel.

We want to thank MiM Hotels and especially its IT department, for their cooperation throughout the process."

Juan Carlos Sánchez

Nonius Key Account Manager for Spain