A TV system with centralized content management: Smart hospitality TVs with cable TV channels and Wi-Fi interactivity.
The Angela Hotel (ML Hotels) is located in the promenade of Fuengirola, Malaga, Spain, a privileged location by the sea with an amazing view over the coast and just a few minutes away from the city centre. The four-star hotel, houses up to 261 rooms, all of them with marvellous views over the sea and equipped with all the equipment that's necessary for your relaxation and enjoyment. Thanks to its loyal guests, Angela Hotel has become a reference in Fuengirola and a meeting point for lovers of dance. The hotel transmits familiarity as it offers a quality personalized service.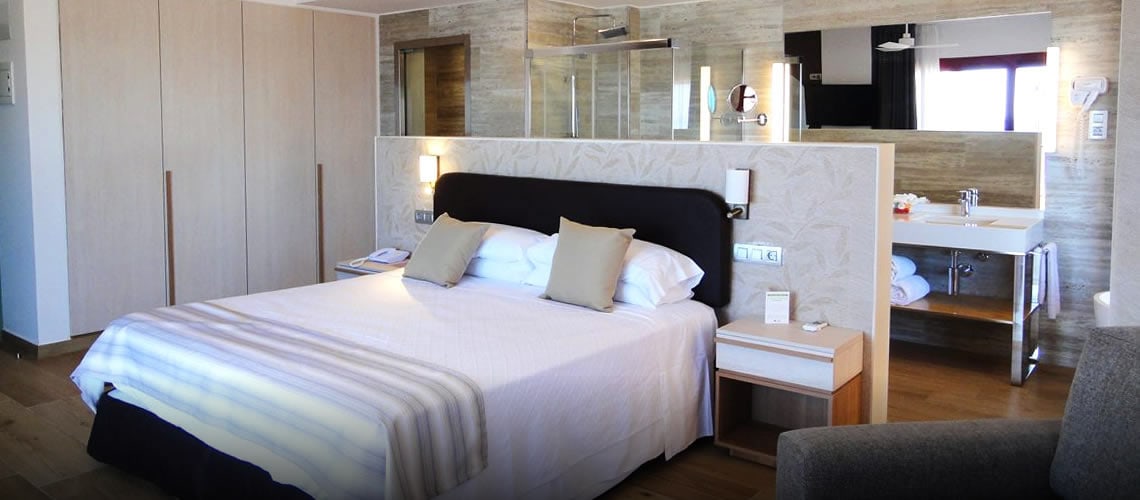 The challenge
The Hotel needed a new generation of hospitality TVs, equipment and content management technology to meet the ever-changing needs and expectation of the guests, and to differentiate itself from the other hotels in the region. Also, the hotelier is very conscious of the hotel technology trends and makes it a clear mission to personalize the stay, inform (concierge) and improve the technology in the room.
Along with the TV content, the hotel wanted to provide an easy connection to the guests' devices as well as informing them about the services inside and nearby the property.
It was paramount for the hotel that the platform had centralized device management, monitoring and content delivery so the hotel staff could easily update information, monitor and control the content in each TV set.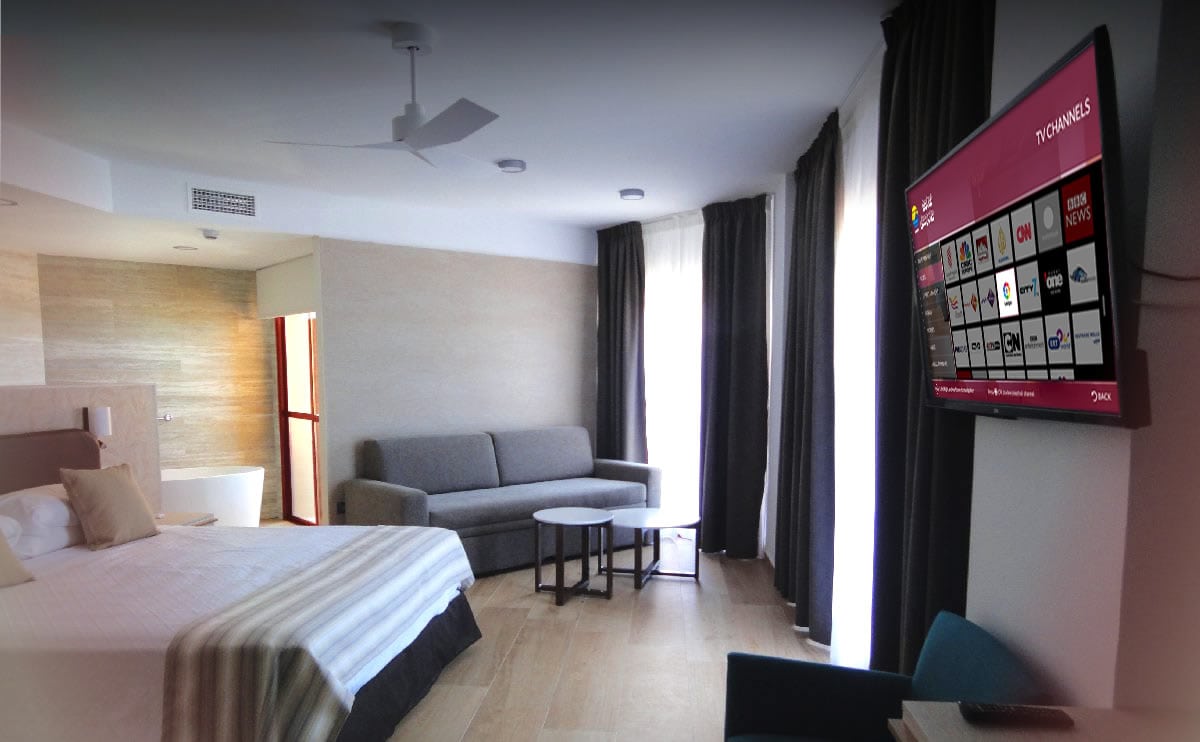 The solution
The emblematic Angela Hotel chose Nonius technology to offer guests a unique interactive experience through its in-room TVs: the best combination to revolutionize one of the most renowned destinations of the Costa del Sol.
Nonius installed its TV product allowing centralized management, in this case, using an hybrid architecture of TV Digital signal through coaxial cable and interactive content through Wi-Fi.
The product includes centralized control of the TV channels, as well as remote diagnosis and analysis. It was implemented in cooperation with TV operator partner to guarantee the hotel broad offer of TV channels.
Given the limitations of the building and the connectivity in the rooms, the solution adopted was an hybrid system that guarantees the robustness of the system and all the features that the client needs.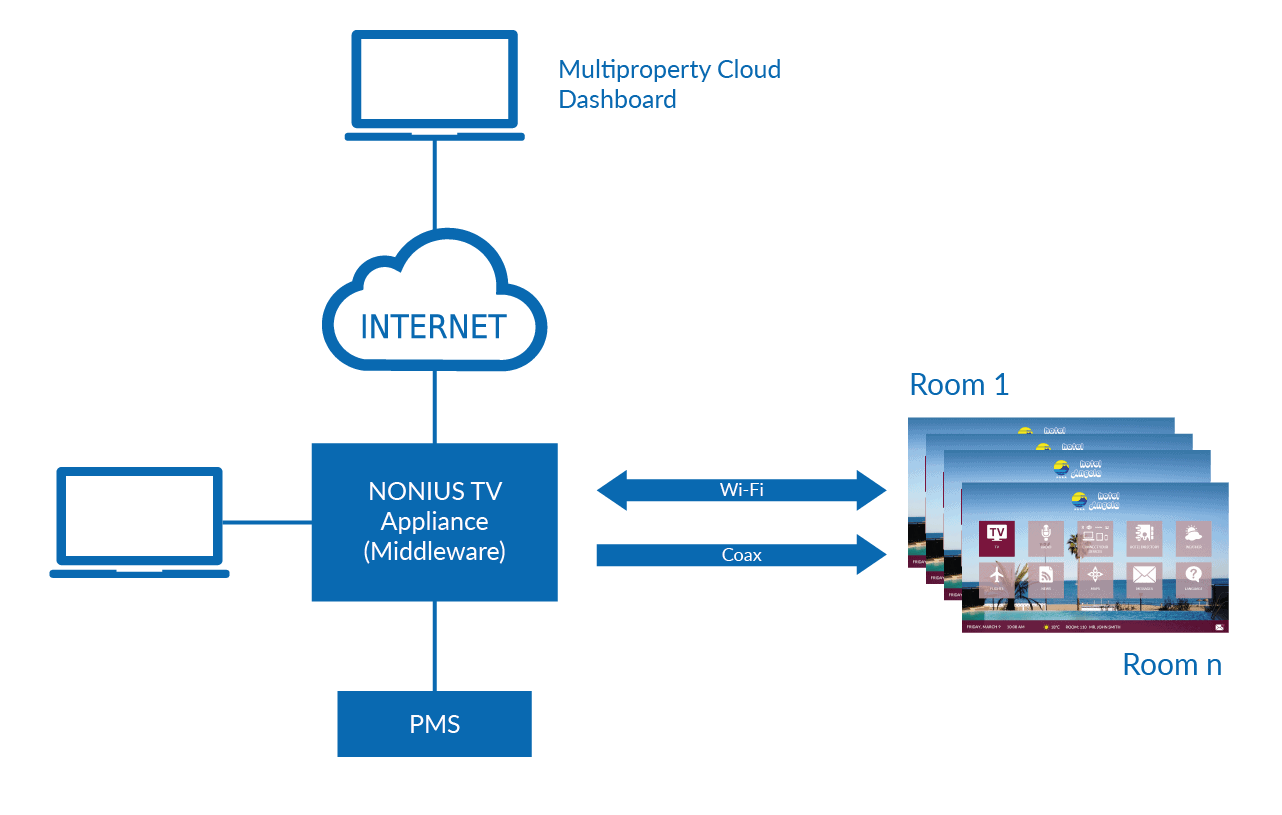 The Results
The TV system provide the guests with vast content options and an easy connection with their own mobile devices. Nonius' technology minimizes service calls and allows the hotel to show promotions and events in all the screens, as well as offering interactive services for room service and information inquires.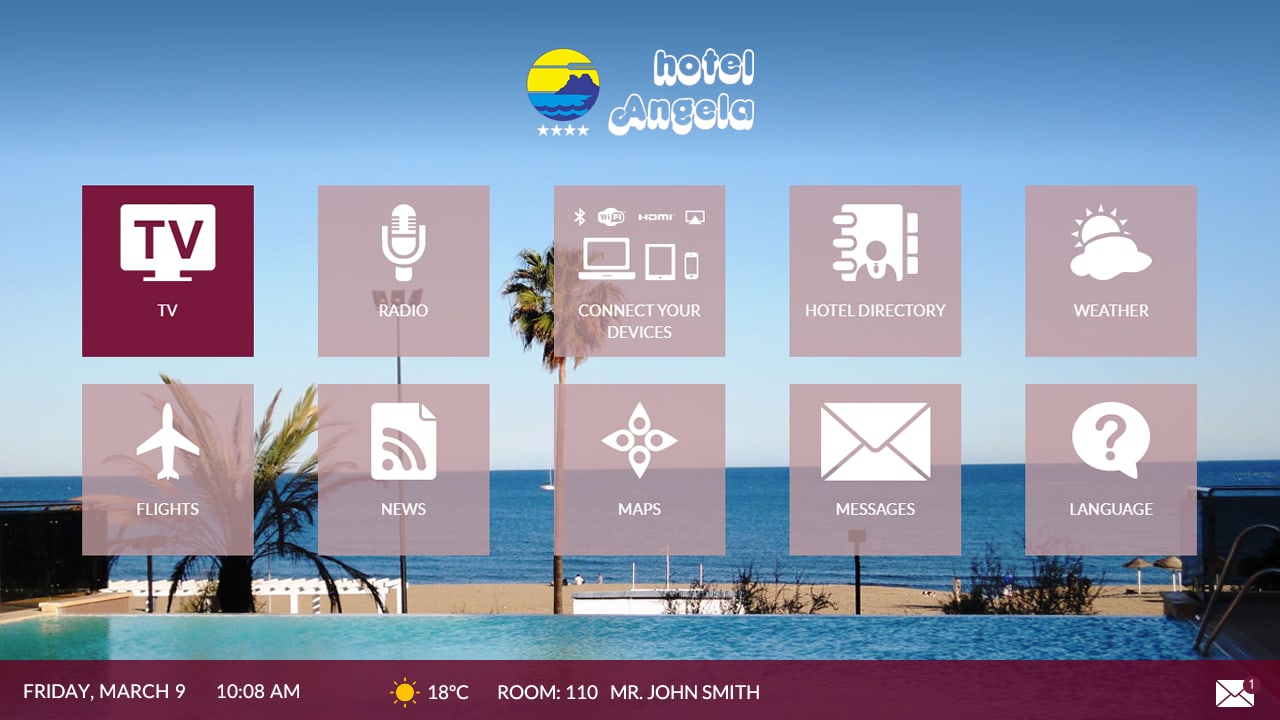 It was possible to implement this project because the hotel decided to invest in excellent Wi-Fi coverage and new smart TVs (also supplied by Nonius).
On reflection, and to conclude, none of this would be possible without the incredible collaboration of the hotel's technical team that worked side by side with the Nonius team based in Spain.