The Hotel, Nonius' partner since 2006, has recently invested in an upgrade to the Wi-Fi system to meet the ever growing guest and visitor demands for the conference and event spaces.
With its prime location in Lisbon's business center, Parque das Nações, VIP Executive Art's Hotel offers easy access to a variety of restaurants and entertainment options. In addition to its 300 guest rooms, the Hotel is ready to welcome business travelers, with its 8 large meeting rooms and an auditorium with a capacity for 180 visitors.

The VIP Hotels Group is a long term partner of Nonius. This partnership started in 2006 when Nonius provided the Hotel's first Internet Access System. Back in 2009, Nonius  completed the Wi-Fi coverage for all Hotel spaces. In 2013, to answer the increasing capacity demand due to the proliferation of mobile devices, Nonius upgraded the Wi-Fi system. The objective of this last renovation is to guarantee high standard Internet Access for Guests and visitors in events, conferences and meetings.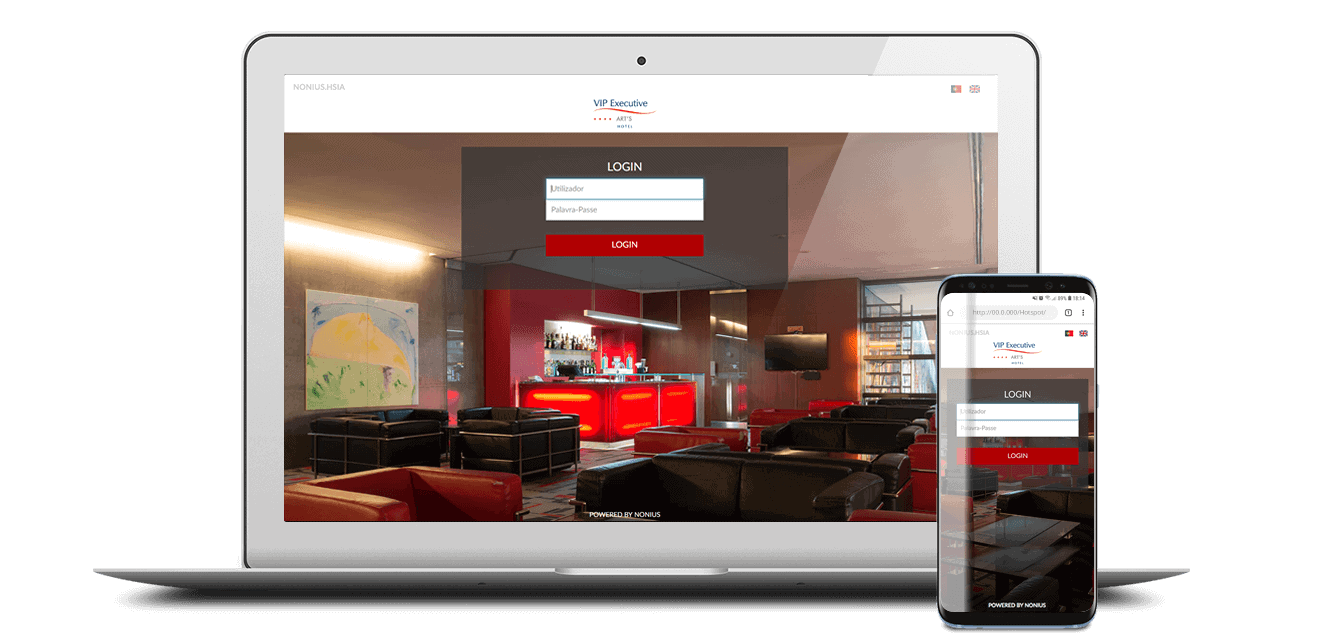 For the project, Nonius implemented a Gigabit Ruckus Wi-Fi infrastructure, with high density Access Points to accommodate a large influx of devices, guaranteeing quick and reliable Internet Access. The Access Point controller is in the Nonius Cloud, offering better ROI and reducing operational costs.
Nonius used its WGS20K GIA appliance to manage the conferences,  guest Internet access and to provide Guests and visitors with a frictionless login.

The system is integrated with the Hotel's PMS allowing for an easy to use system that is easy to maintain for the Hotel and all guest data analytics is provided on the Nonius Cloud Dashboard where the Hotel group is able to gather information about its visitor's behaviours and trends.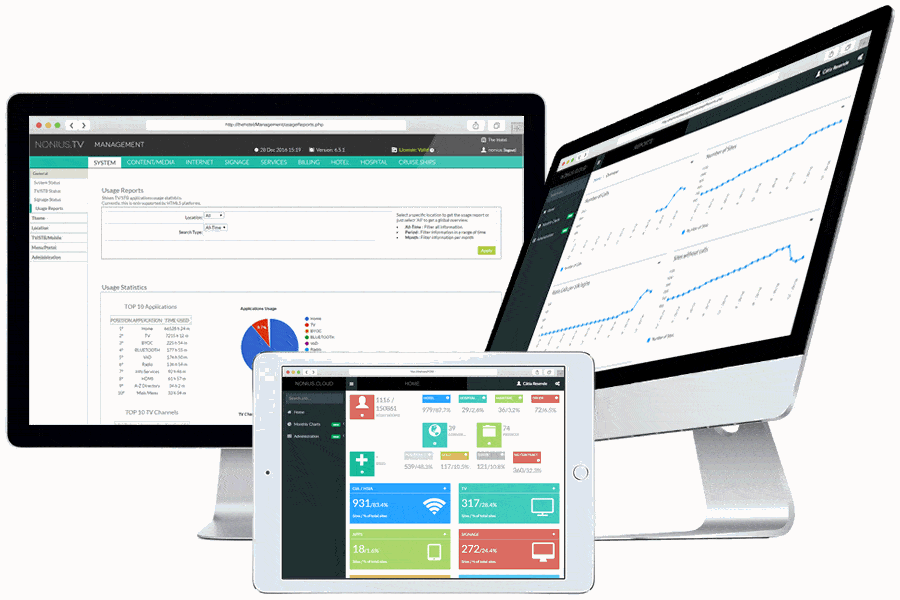 Nonius thanks VIP Hotels Group and the VIP Executive Art's Hotel for the 13 years of trust!
"Nonius, as a preferred technology partner, has helped VIP Hotels meet the demands of our clients, whether business or pleasure, thanks to the fast, modern and secure platforms.
In fact, Wi-Fi has become a differentiator in hospitality, and Nonius has allowed us to keep our offer at the highest standard."

Miguel Cymbron

Director of Sales & Marketing of VIP Hotels
"The greatest challenge for hotels like VIP Executive Art's Hotel is to provide outstanding event services. This requires a higher bandwidth and the ability to manage a large number of simultaneously connected devices.
The technology installed by Nonius gives the Hotel the tools to answer to these communication challenges. It also answers the more subtle questions of the complex security protocols, increasingly used by event promoters, to communicate through the hotel's Wi-Fi network."

Andrade Santos

Sales Director Nonius Portugal