Cloud TV RF: Coaxial Hotel Channel Guide and Interactive System
A low cost, customisable solution for hotels that have a coax-only infrastructure and want to enhance the guest in-room experience. Compatible with all TV models and brands available in the UK.
Schedule a Demo
With a low deployment and SLA cost, our platform is a TV portal that works with any Freeview-enabled TV set offering guests a Hotel TV Channel Guide. This perfect solution for coax infrastructure allows communicating information to guests and visitors, generating revenue via advertising and promotions. Our solution is already implemented in over 200 properties, in hotels, and other verticals.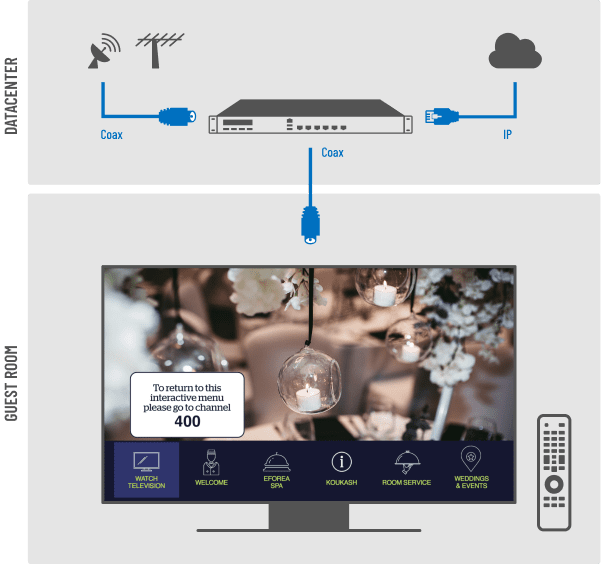 Instantly update your content and display interactive information to your audience.
Create your own design to reflect the image of the venue using brand-specific photos or fonts.
Offer guests more than a hotel TV channel guide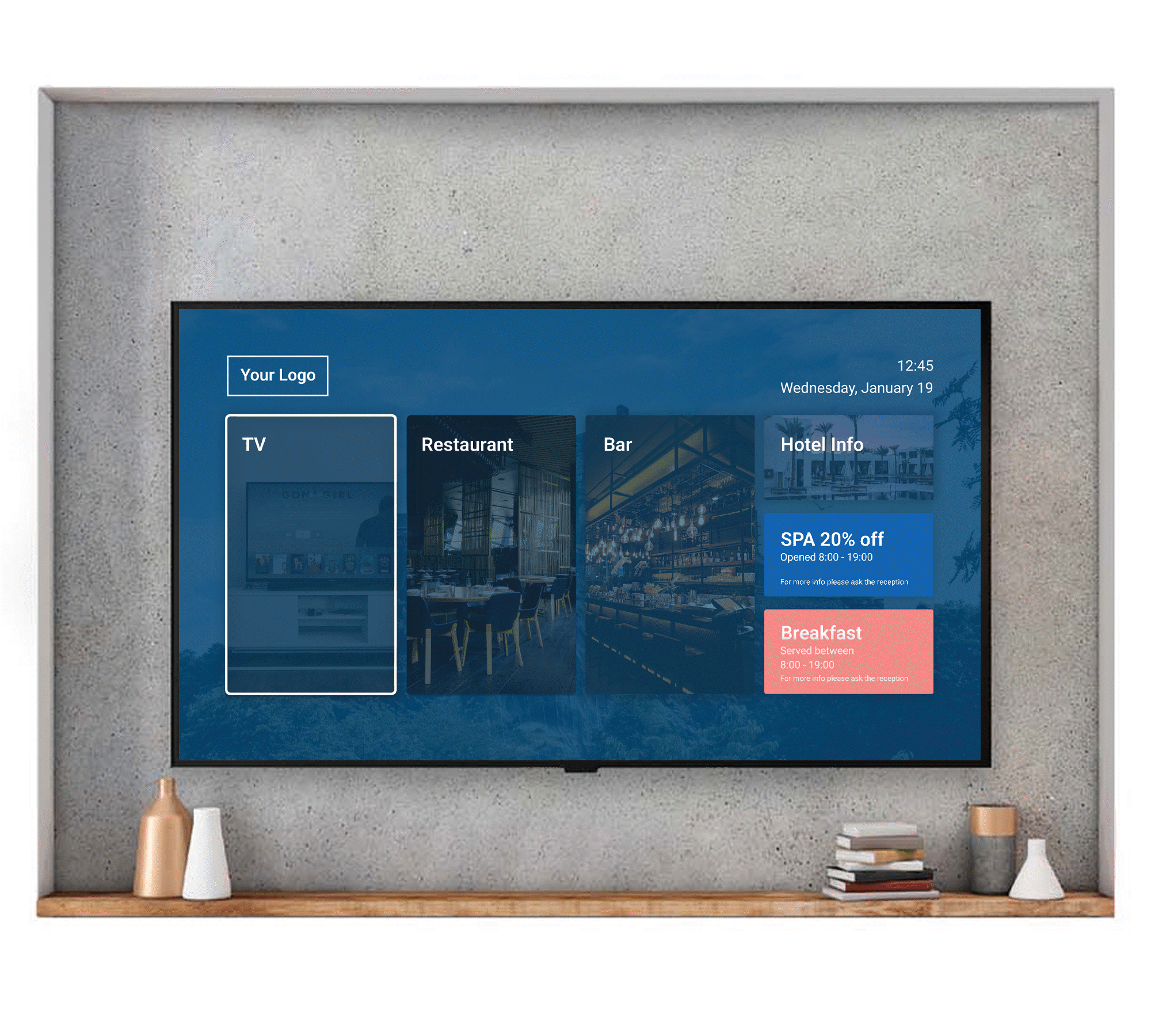 Available for any type of TV model
One of the great things about Nonius TV RF is that it is vendor agnostic, so you are not tied to using one particular brand or model of TV in the UK (even if it is not a hospitality TV) to work with the system.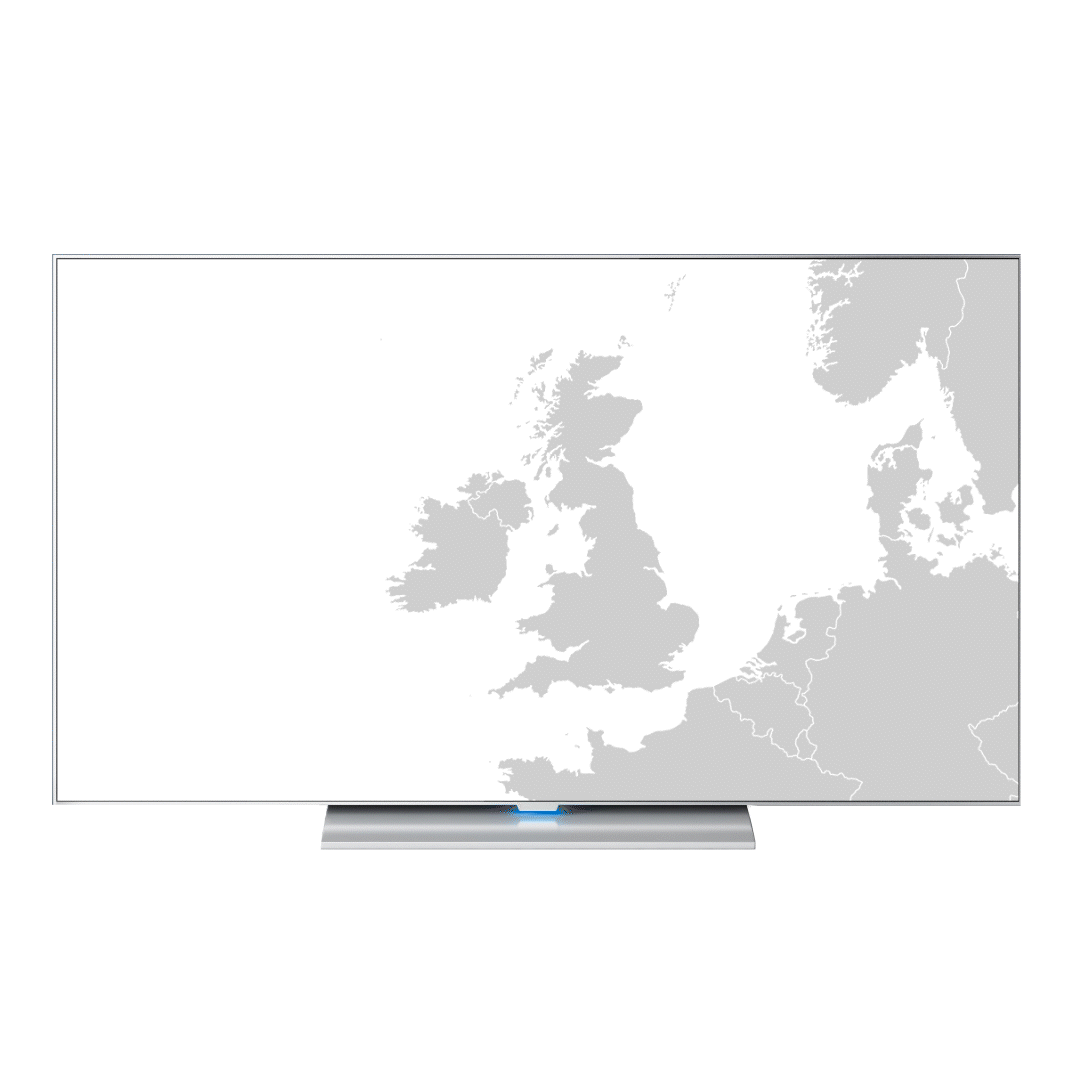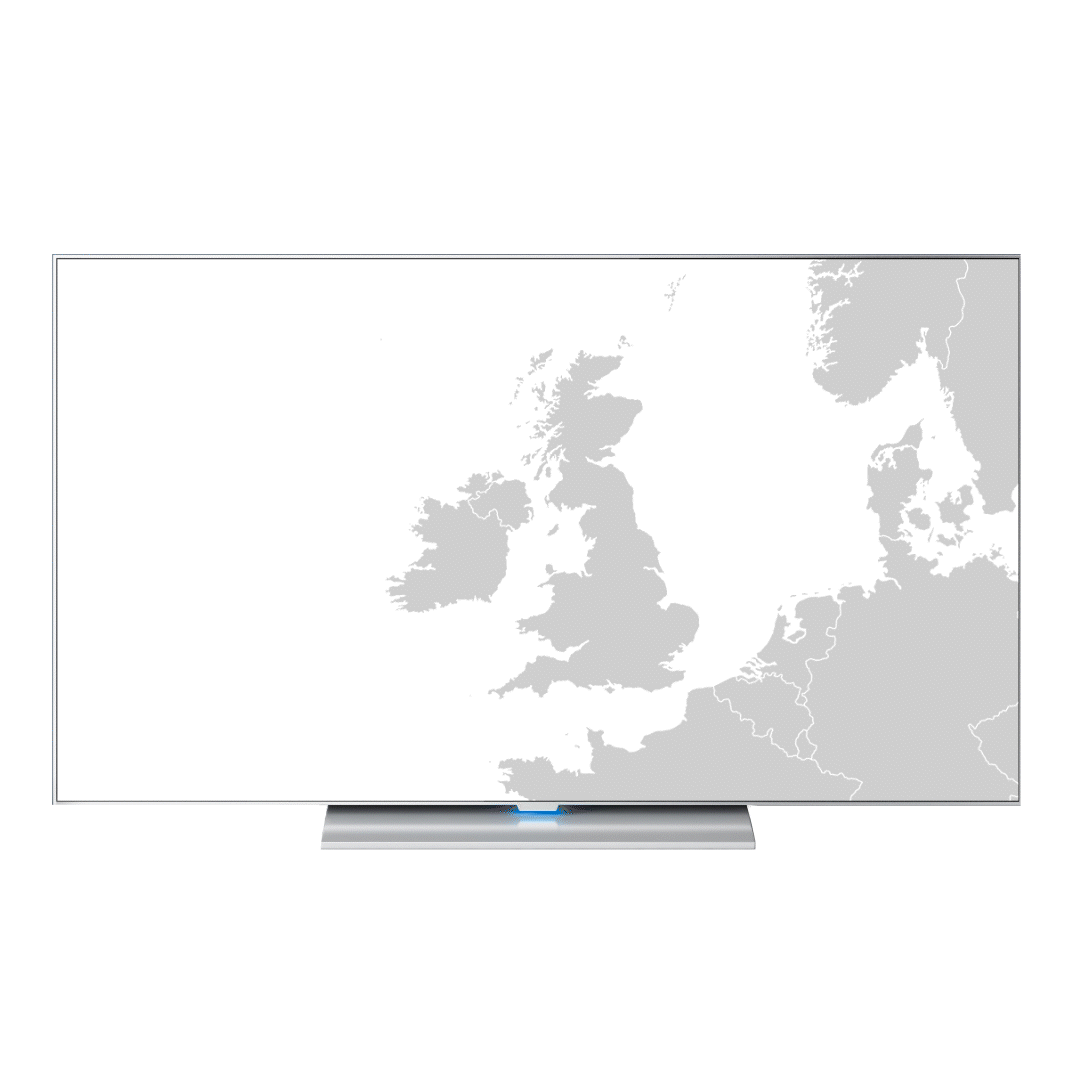 How do we make it so low cost?
Nonius TV RF is very light in hardware requirements. One single piece of hardware in your comms room. Backoffice and CMS are in the cloud. None of the cost or complexity of other coax adaptation technologies like (DOCSIS, Ethernet Over Coax, etc.)