Hotel Chromecast for guest devices
Make your guests feel at home with a cloud, secure and seamless chromecast hotel solution to watch their favourite streaming contents. Compatible with any Wi-Fi network or TV.
Schedule a Demo

How does our flexible Chromecast for hotel work?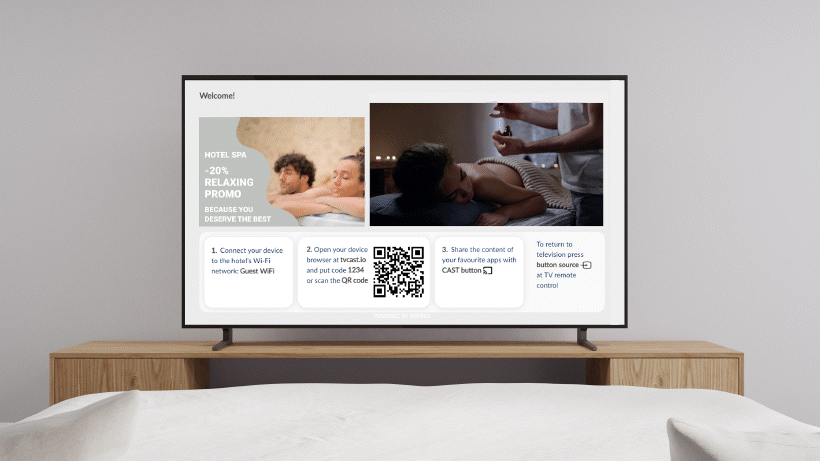 Increase revenue and save on paper collateral
The Nonius Cast TV portal can boost marketing by directly promoting services to guests, saving paper and improving eco-friendliness, operational efficiency, and brand loyalty. Advertise and cross-promote new special packages for guests' next stay, like an offer from dining, the facilities or highlight new property openings.
Schedule a Demo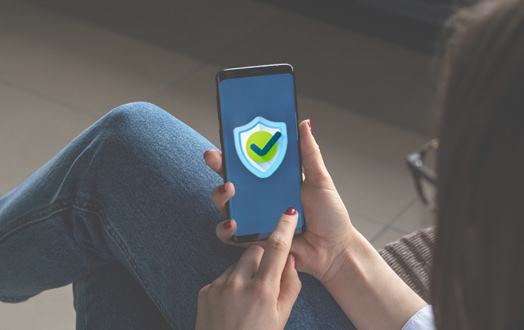 Worry-free guest experience
Make your guests feel at home with a seamless Cast solution to watch their favourite streaming content. The flexible pairing process can be done seamlessly through the Wi-Fi captive portal or by scanning a QR code on the guest room TV. The guests' privacy is guaranteed as their data and credentials are not stored or logged on the TV system.
More Info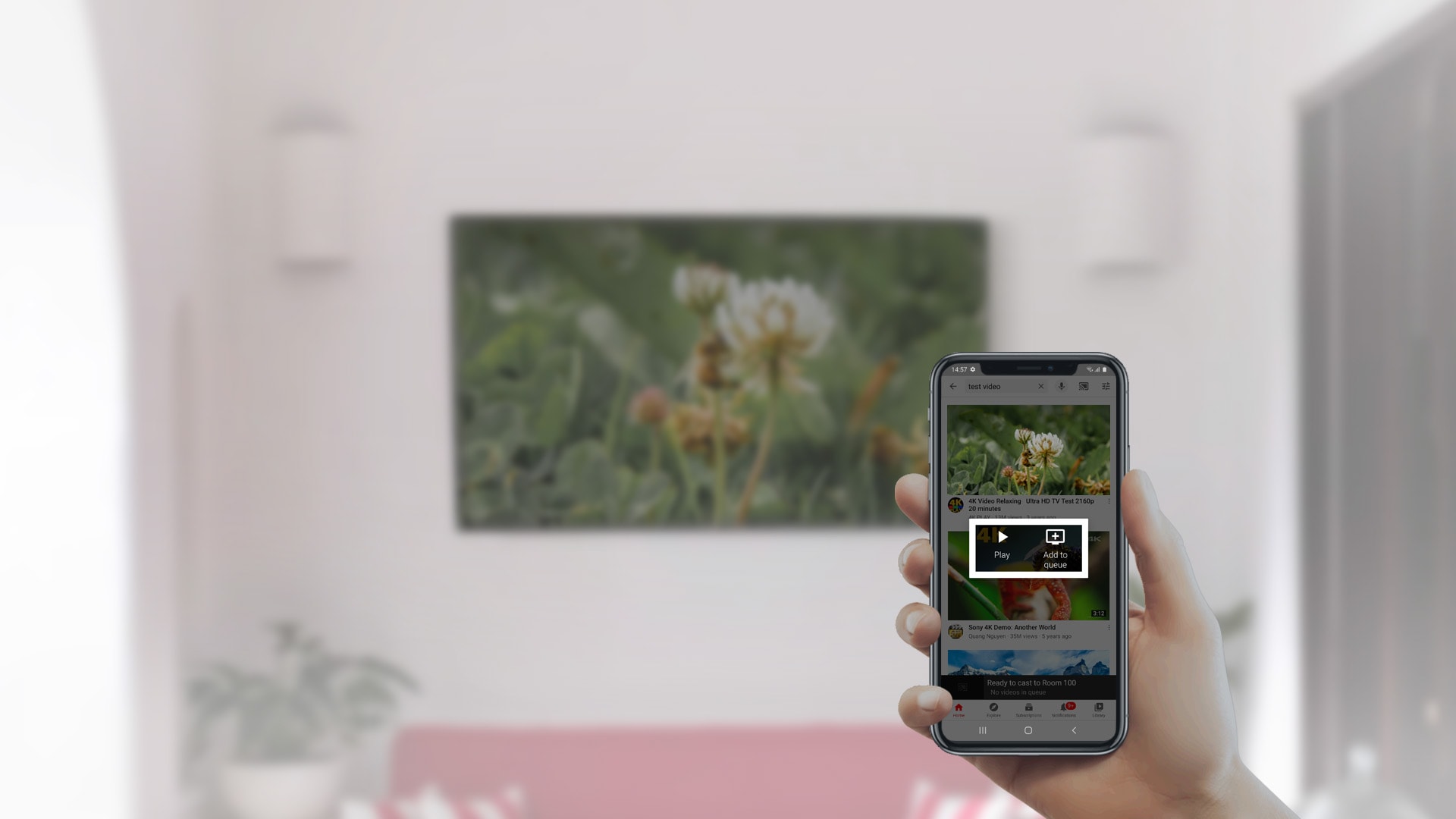 No 3rd party equipment or integration
Our cloud-based solution works seamlessly with existing equipment and Wi-Fi, with no need for new hardware. With physical locking and tamper detection for Chromecast, multiple devices can be supported per TV and room.

More Info
Do you know what your guests enjoy watching?
Our dashboard provides a comprehensive view of streaming service usage trends, normalized by occupancy levels with PMS integration. It shows cumulative adoption and unique guest/room usage at individual properties. Additionally, the chart detects anomalies and offers operational status information for all Chromecast devices, aiding both technical support and hotel IT/maintenance teams.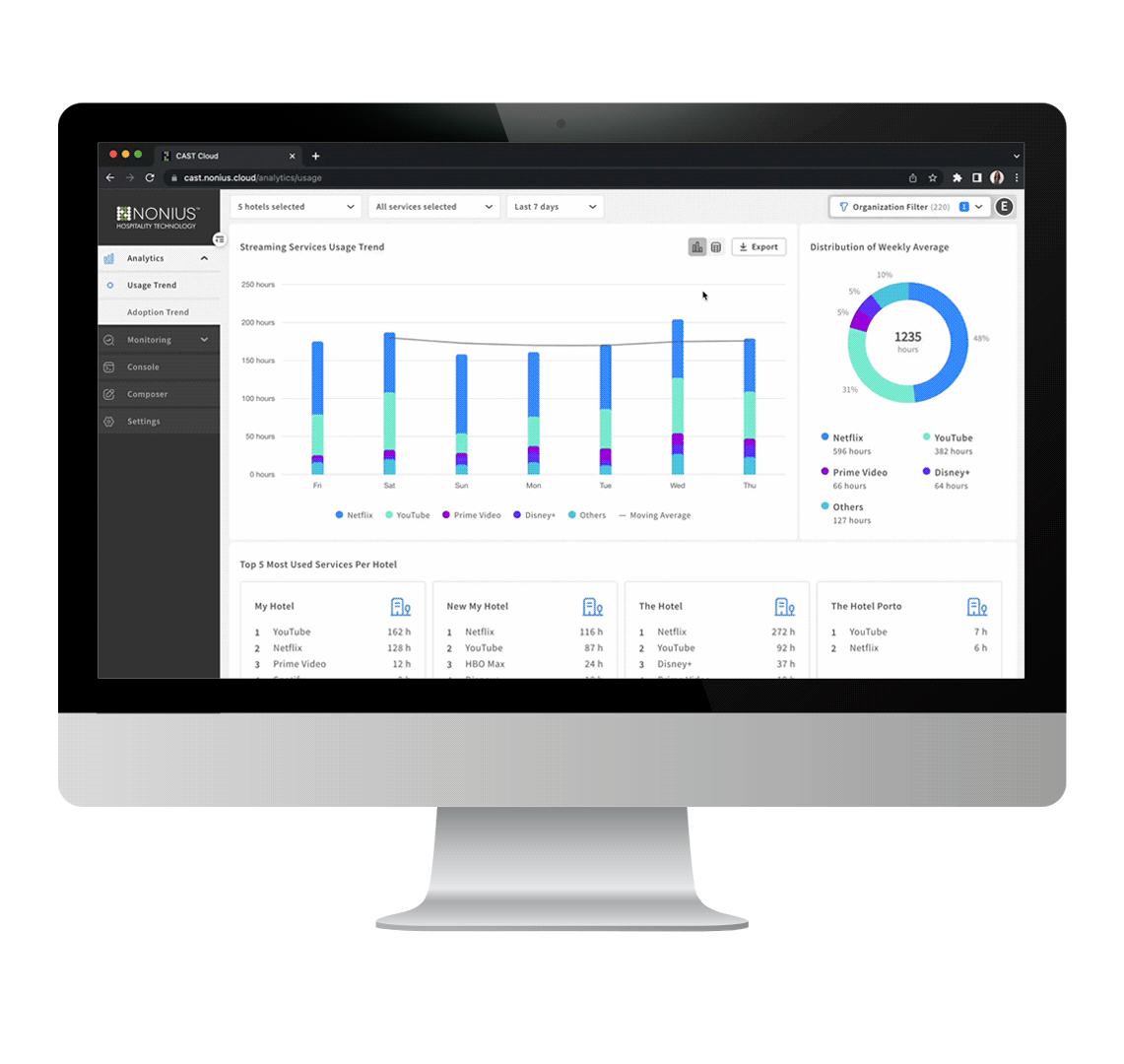 Compatible with any Chromecast-enabled device!