Hotel Chromecast for guest devices
Make your guests feel at home with a cloud, secure and seamless chromecast hotel solution to watch their favourite streaming contents. Compatible with any Wi-Fi network or TV.
Schedule a Demo

How does our flexible Chromecast for hotel work?
Do you know what your guests enjoy watching?
Our dashboard provides a comprehensive view of streaming service usage trends, normalized by occupancy levels with PMS integration. It shows cumulative adoption and unique guest/room usage at individual properties. Additionally, the chart detects anomalies and offers operational status information for all Chromecast devices, aiding both technical support and hotel IT/maintenance teams.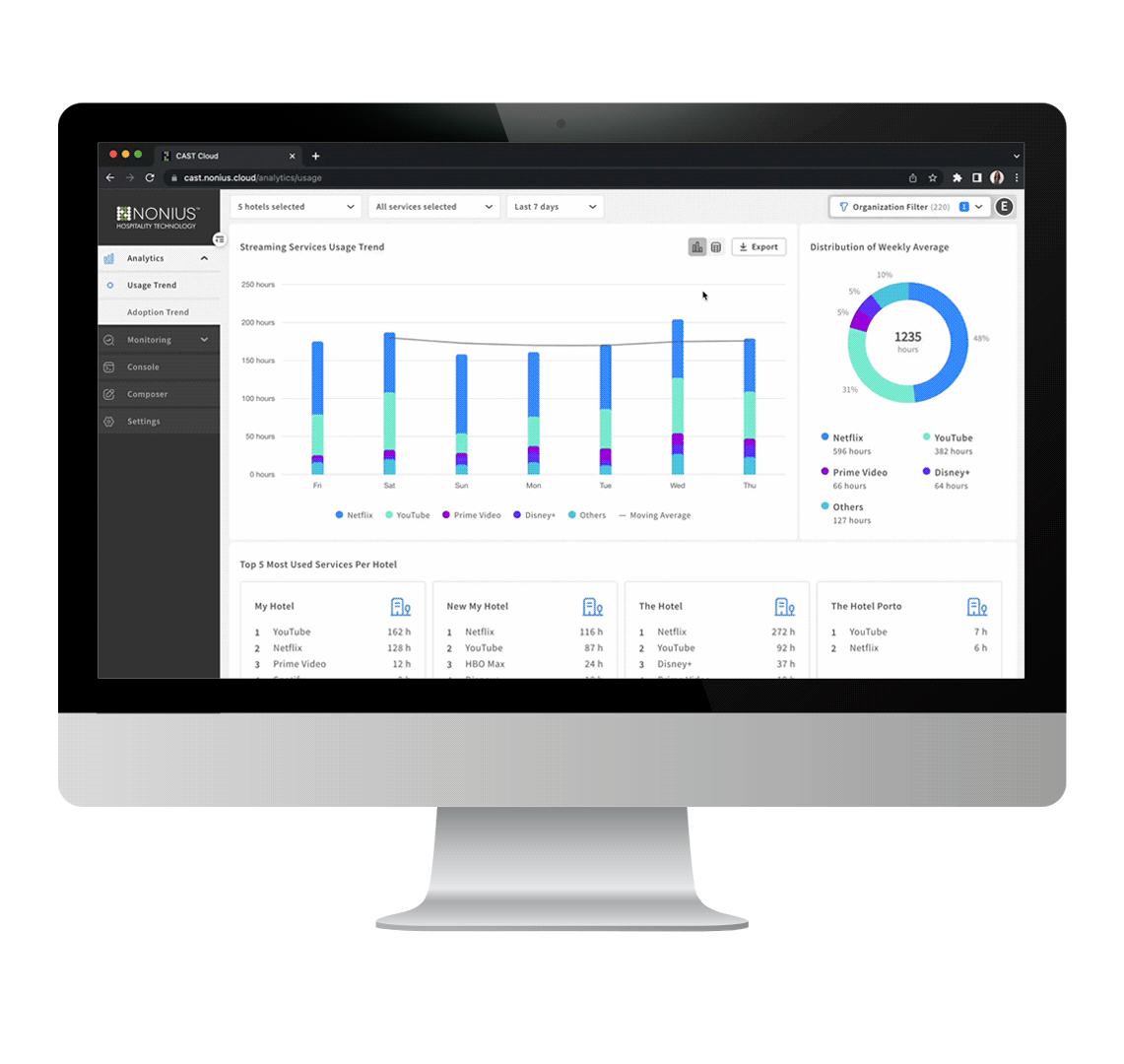 Compatible with any Chromecast-enabled device!