Since September Nonius is operating in Mexico. Our most recent office is in Monterrey and will be the center of operations for the North/Central America and The Caribbean Region.
The decision to establish an office in this region is part of our expansion plan and our strategy to be closer to our current and future customers.This office in Mexico is a natural step after the success of the Brazilian subsidiary.
Nonius can contribute to this market by offering a wide product portfolio adaptable to the different type of hotels and through flexible business models. Nonius is already working with local partners to setup a best in class service level for all guest facing technology in the portfolio.
Following Nonius / Belmond global agreement, the first property deployed by this subsidiary was Belmond Maroma Resort & Spa, one of Mexico's top luxury hotels, widely recognised as one of the most indulgent Riviera Maya resorts, that selected Nonius to provide High Speed Internet Access Management Solution to its guests.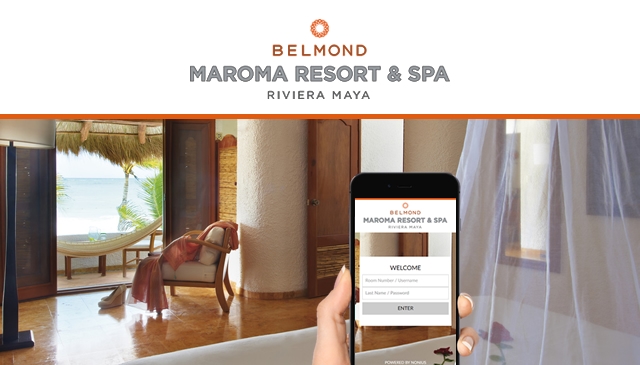 Nonius Internet Access solution manages internet throughout the resort using Wi-Fi. This highly reliable and secure HSIA system lets guests connect seamlessly via any mobile device including laptops, smartphones, and tablets. The hotelier can freely define their service and business models based on bandwidth, traffic utilization, or time. This way, services can be tailored to meet the hotel and guest profiles. Integration with PMS allows the hotel to seamlessly offer a premium service to the guests that are registered in the PMS as VIP.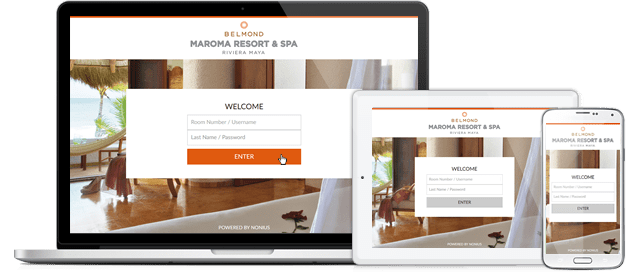 The customizable login portal, especially developed for mobile, is designed to capture the essence of the resort brand image while promoting its key services.
"After a comprehensive search we have chosen Nonius as the ideal provider to enhance our guests' experience; offering a very intuitive and secure portal for complimentary High Speed Internet Access. Nonius' portal is practical and easy to understand on any user level which allows our guests very quick and efficient access. In addition it has given us the possibility to monitor the status of the wireless antennas, wan, etc. We also appreciate the level of professionalism and the 24/7 access (in Spanish) to Nonius' support desk"

Hipólito Andrés

IT Manager at Belmond Maroma Resort & SPA