Presenting the Nonius TV RF: Interactive TV system over coax
A low cost, customisable solution for hotels that have a coax-only infrastructure and want to enhance the guest in-room experience. Compatible with all TV models and brands available in the UK.
With a low deployment and SLA cost, our platform is a TV portal that works with any Freeview-enabled TV set. This perfect solution for coax allows you to communicate information to your guests, generating revenue via advertising and promotions. 
Instantly update your content and display information over an animated slideshow backdrop.
Create your own design to reflect the image of the hotel using brand-specific photos or fonts.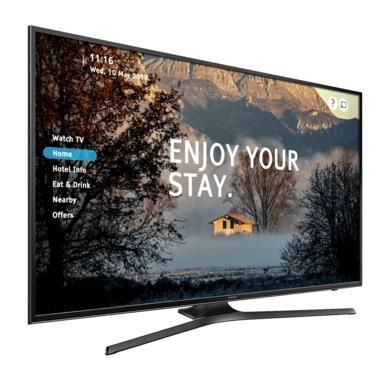 Nonius TV RF: a solution with several features
Welcome music
Upload any soundtrack to play on the welcome screen 
A-Z Channels
Include an A-Z channel to replace your printed Guest Directory
Menu Channel
Show the food choices available at your Hotel's restaurant
QR Code
Through the TV screen, guests can download the room service menu
SD/HD mode
Configurable in either SD or HD mode depending on your TV
Free analysis
Nonius provides a free site health check before work can commence
Save money
Don't need active network, switching or additional hardware in your rooms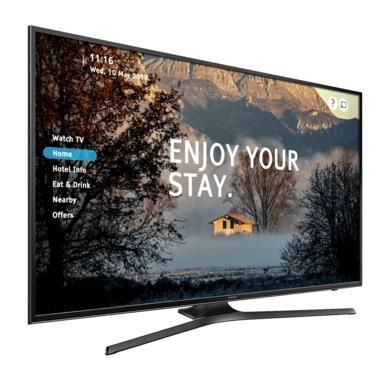 Available for any type of TV model
One of the great things about Nonius TV RF is that it is vendor agnostic, so you are not tied to using one particular brand or model of TV in the UK (even if it is not a hospitality TV) to work with the system.
Properly supported by Nonius UK
Our 2 offices in the UK give us the flexibility to accommodate new functionalities according to customer requests. Our expert team provides 24/7 proactive technical support to the hotel.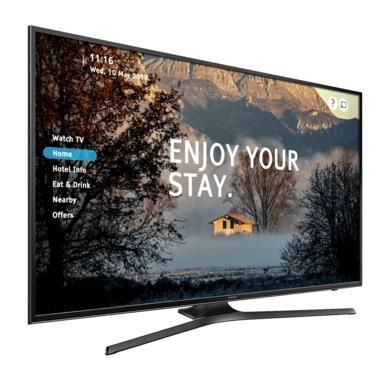 How do we make it so low cost?
We are able to offer Nonius TV RF at an extremely attractive price, with various flexible financing options available.