C-Bed, a Netherlands-based company has selected Nonius to be the hospitality technology supplier of choice for their Wind Ambition floating hotel.
Nonius services will enhance the hospitality experience of C-Bed's guests and underscore C-Bed's refinement of the concept of "floatels"– mobile full-service hotels available on charter anywhere in the world for clients and companies looking for a solution for on-site personnel in off-shore projects.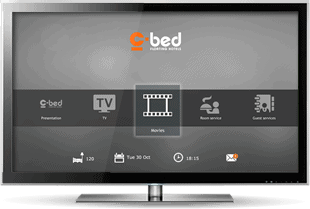 Nonius has tailored a digital television solution specifically for one of the company's flagship floatels. This includes IPTV and a local Video-on-Demand service running on shipboard hardware integrated with an STB Android platform, enabling web access and streaming in the ship's 150 rooms.