Nonius selected by Belmond to provide High Speed Internet Access Management Solutions for its iconic hotels.
The partnership between Nonius and Belmond started in 2008 when Nonius was contracted to provide Belmond Reid's Palace, a gorgeous hotel in Madeira Island, Portugal, Guest Internet Access Management services. Then again, in 2013, Nonius was called upon to implement its high performance, robust, HSIA appliance at the Belmond Mount Nelson Hotel, in Cape Town, South Africa.

Thanks to the high standard level of service of Nonius, Belmond Limited, a collection of iconic hotels, trains and river cruises worldwide, formally signed Nonius as its Preferred Vendor for HSIA Management.
The most recent deployment occurred, in the summer of 2015, at Belmond La Residencia, in Mallorca, Spain. Moreover, the two companies are currently preparing for several new HSIA projects, which are to be deployed in the next couple of weeks. All properties are based in Peru, South America, and include: Belmond Hotel Monasterio, Belmond Hotel Rio Sagrado, Belmond Sanctuary Lodge and Belmond Miraflores Park.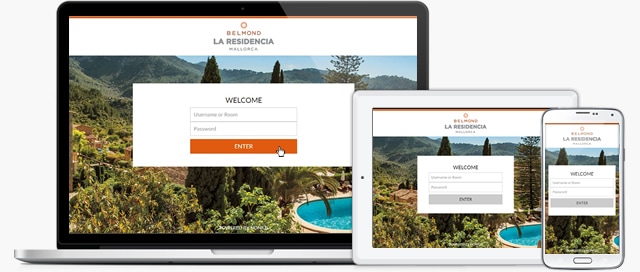 Nonius, as the certified vendor for the group, will install its HSIA appliance in several Belmond hotels this fall and expand the partnership to hotels in Russia and Mexico and eventually into Southeast Asia in 2016.
About Belmond
Belmond Ltd. is a global collection of exceptional hotel and luxury travel adventures in some of the world's most inspiring and enriching destinations. Established almost 40 years ago with the acquisition of Belmond Hotel Cipriani in Venice, the Company owns and operates 46 unique and distinctive hotel, rail and river cruise experiences in many of the world's most celebrated destinations. From city landmarks to intimate resorts, the collection includes Belmond Grand Hotel Europe, St. Petersburg; Belmond Copacabana Palace, Rio de Janeiro; Belmond Maroma Resort & Spa, Riviera Maya; and Belmond El Encanto, Santa Barbara. Belmond also encompasses safaris, six luxury tourist trains including the Venice Simplon-Orient-Express, three river cruises and '21', one of New York's most storied restaurants.
"As the ultimate travel curator and connoisseur, Belmond is fully committed to provide to its customers a top quality, hassle-free internet connectivity experience. By selecting Nonius as our preferred HSIA management platform we achieve the conditions to deliver that experience in a very flexible manner. The quality of Nonius technology and customer service and its very competitive costs were key factors for our decision"

Marco Correia

Group Director of IT – Operations of Belmond