The Yeatman has recently enhanced their guest experience by upgrading to the latest version of NONIUS.TV.
Their new interactive TV system now deliveries Full HDTV and VoD content, and even increases Wi-Fi coverage. Improvements to the Guest Internet were achieved thanks to the Nonius STB featuring an embedded Access Point. Further, the ultra lower power Nonius STB enabled the Yeatman to reduce its TV System energy consumption to 1/6 of its previous values – a huge operational savings!

The Yeatman and Nonius have been partnered since the hotel's 2010 opening. The Guest rooms now make use of the new Nonius low power, small form factor Android set-top box with embedded 802.11n Wireless Access Point, which provides 300 Mbps of throughput and delivers a dedicated Wi-Fi signal with less noise and interference. This approach to in-room Wi-Fi is an excellent option for mobile devices.
This luxurious wine hotel is considered year in year out as one of the 50 best Hotels in the World and a paradise for wine lovers.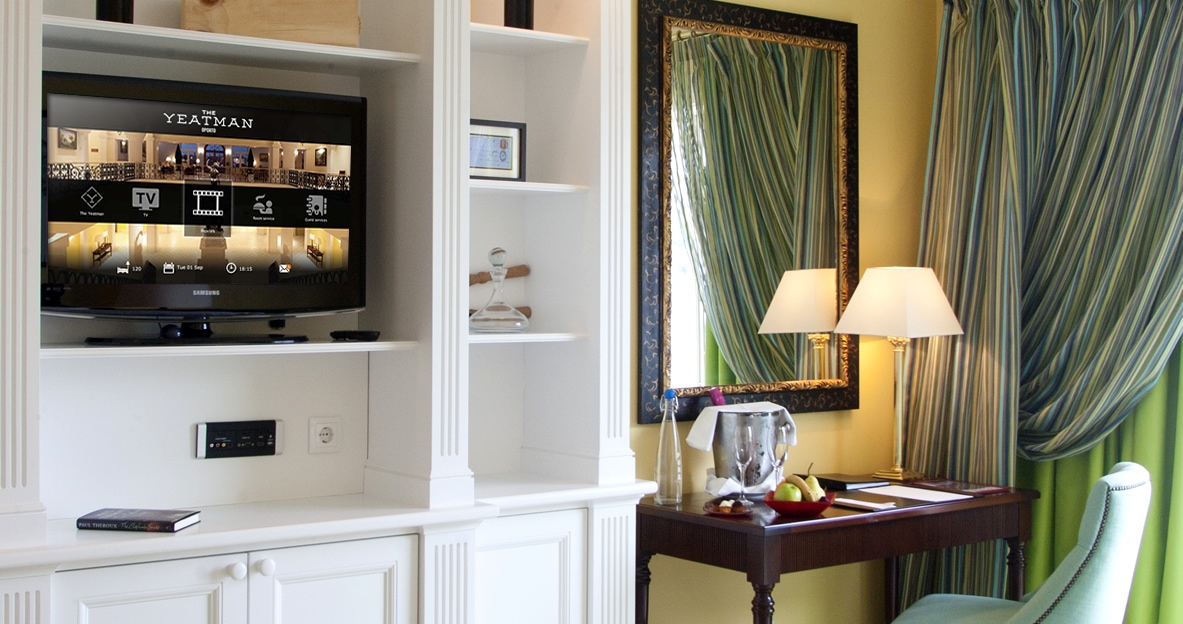 The hotel and guests can now benefit from an enhanced TV and Internet in-room experience. As a final benefit, this upgrade allowed the hotel to leverages previous investments by reusing the existing elegant TVs which are perfectly suited to the rooms.