Nonius and Salim Group (SGI) designed, developed and delivered a fully technology package for guest IT for the 194-room Hilton N'Djamena, the first Hilton Hotels & Resorts property in Chad.
Nonius is proud to announce that, in partnership with SGI, a diversified holding company based in California, USA, was selected to provide their solutions and services for the newest Hilton hotel on the African continent.
The project was a large scale undertaking, which was established in July 2014, when the two companies began early stage conceptual and design efforts for the hotel – while it was still under construction. A Hospitality IT project of this magnitude, required an in depth, coordinated effort from Nonius' team of seasoned experts including: Sales Engineering, Professional Services, Finance and Logistics.
SOLUTIONS
The full IT solution deployed offers cutting edge solutions for business travelers and tourists, who are accustomed to Hilton's top-notch technology standards, such as High Speed Internet Access, Interactive TV, Digital Signage, IP Telephony, Business Center kiosk, Networking, Servers and Workstations.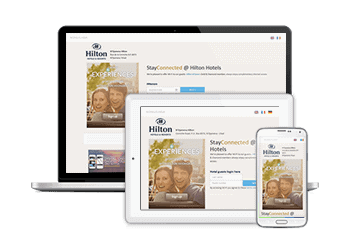 HSIA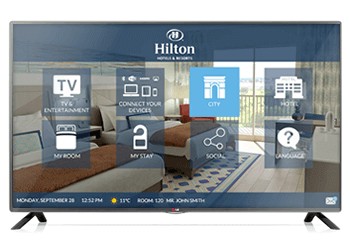 TV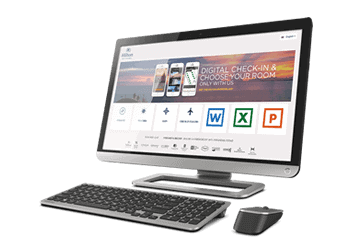 BUSINESS CENTER

SIGNAGE
As a true hotel partner, Nonius not only deployed its technology, but also managed this project including subcontractors and 3rd party OEMs. From a logistics perspective, the Nonius Logistics team managed a complex warehousing and freight forwarding effort. It included several ocean containers loaded with IT equipment headed to Central Africa's main port.
This project was definitely special for its dimension and location and thanks to Nonius and SGI dedication and efforts, it went really smoothly. Everything was done on time and works according to the high quality standards of this prestigious and globally recognised brand as Hilton Hotels & Resorts.
"After a thorough qualification process we selected Nonius to handle this project due to their worldwide proven experience and expertise in hospitality. Hilton has high standards for guest technology and Nonius was the most qualified company to offer a complete and integrated solution for guest IT services. Their experience gave us the confidence that Nonius would be able to handle all project requirements including engineering, logistics, and installation in Africa. We worked very close together in order to deliver a high tech solution and we couldn't be more pleased with the end result. Without a doubt our partnership will continue on futures projects."

Marcelo Barros

VP Technology Infrastructure and Operations at Salim Group Inc
"This project was truly special and a significant milestone in our 11 year history of delivering solutions and services. I am truly proud of the work we and SGI were able to accomplish and look forward to our future ventures. It goes without saying, I'm excited we have raised the bar for hotel technology globally. When guests visit a Nonius equipped hotel, I know they see and experience the difference"

Giuseppe Carpintieri

Nonius Director of Global Business