This beachfront hotel ideally located among the turquoise waters of the Caribbean Sea, is a reference in Cancun's hotel zone. Presently, the hotel is completing a full renovation and will reopen, later this year, as a 5-star all-inclusive resort.
As part of this refurbishment, The Yalmakan Hotel has decided to invest in the latest guest facing technology.
Nonius HSIA appliance is already running in the resort allowing a reliable and fast Internet Access. The Wi-Fi and Switching Network comprising 192 Access Points will also be deployed and managed by Nonius.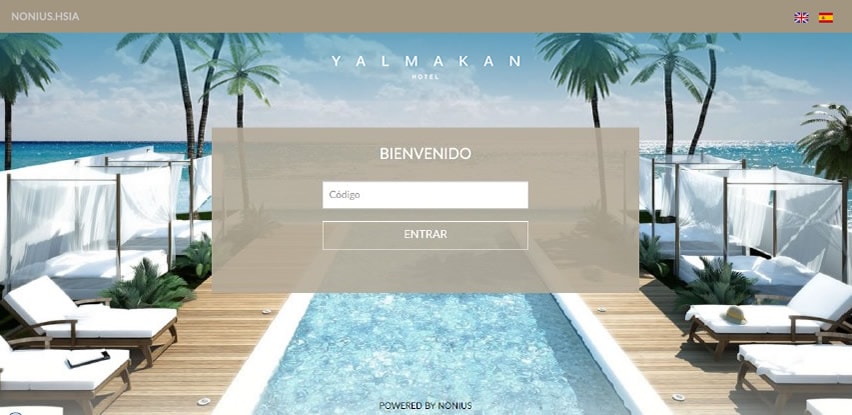 TV & APP
The rooms will have new 49 inch LG TV´s and Nonius Interactive TV system, providing guests with a lot of entertainment options and useful information. This system is integrated with Apple TVs so guests can stream their own content in the TV (BYOD/BYOC) through AirPlay technology. For Android users, this is possible through Miracast technology, without the need of extra equipment in-room.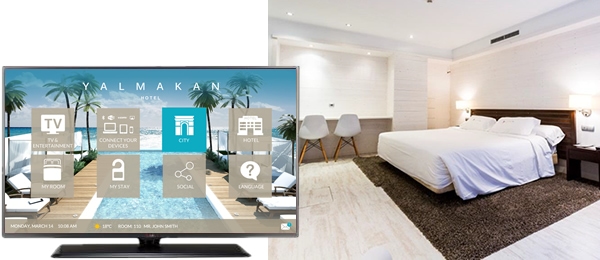 Guests can download the Nonius Mobile App, which is fully customized for The Yalmakan Hotel – available at the Google Play Store and iTunes/App Store.
Through an intuitive user interface, Nonius Mobile App offers a variety of services like hotel information, Spa reservations, room service ordering, tourist attractions, weather information, flights schedules, etc.
In addition, the Interactive TV System and the Mobile App, enables The Yalmakan Hotel to communicate with their guests in real-time to both the TVs as well as to the guests own mobile devices.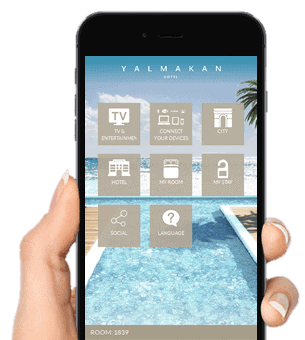 As result of this partnership between The Yalmakan Hotel and Nonius, guests will benefit from an unrivaled digital experience improving their stay. For the hotel, it provides a great opportunity to set itself apart from the crowd, please guests, increase revenue and return stays, and boost the reputation of the hotel – both online and offline.
"After a qualification process, we chose Nonius to be our partner for guest facing technology for the coming years. Nonius listened to our needs, and came up with a solution that fits very well the type of hotel and guest mix we have. Nonius already installed a solid HSIA platform at our hotel to ensure a good internet connection for all our guests, which allows our IT department to easily monitor the status of the network at all times.

We were as well looking for a new network and a reliable interactive platform and mobile app solution that would allow our guest to interact with the hotel staff through the in-room TV or even from his own mobile device. Through Nonius´ platform we will now offer our guest a variety of useful features, such as express check in/out, Spa ordering, virtual store and ordering tool for hotel services, flight and weather info. Nonius has also provided a great solution where our guests can use both Airplay and Miracast function to stream their own content from services like Netflix, Hulu etc.

We know that Nonius has many years of experience in the hospitality sector and this gave us the confidence that they can handle such a big installation and provide us with the necessary support in the coming years. We are confident that we have made the correct choice, and look forward to working with Nonius for years to come."

Jorge Ducoing

Corporate Operations Manager at Atelier de Hoteles
"This once again proves Nonius´ flexibility and ability to serve as a one-stop shop provider for guest facing technology, for both business hotels in the city as well as all-inclusive resorts on the beach. We do understand that different kind of hotels have different kind of needs, and we do our utmost to adapt our solutions to the requirements of every client.
So also at Yalmakan Hotel, we are able to offer turnkey solutions with flexible business models – including both our own innovative products, and thanks to solid partnership with industry leading manufacturers, we could also include 3rd party hardware as TVs, switches and access points."

Jardar H. Bjelland

Nonius Regional Director – North/Central America & The Caribbean