Belmond El Encanto is one of the most iconic hotels in Santa Barbara, California, USA, also known as the 'American Riviera'. Santa Barbara's only Forbes Five-Star resort is an enchanting hideaway for those who cherish privacy and serenity, combining glamour with laidback style.
The 92 suites and rooms received Nonius Interactive TV System embedded in its existing LG Pro:Centric Smart TV – a great solution with no need for extra equipment, like set-top boxes.
IPTV SOLUTION
This End-to-End IPTV solution with Free-to-Guest HD channels is provided by COX Communications and includes improvements on the earlier generation of LG Pro:Centric screens, such as faster zapping speed and reduced TV start-up time.
Additionally, the NONIUS.TV system provides guests with Interactive Programing Guide and resume-last-view channel features.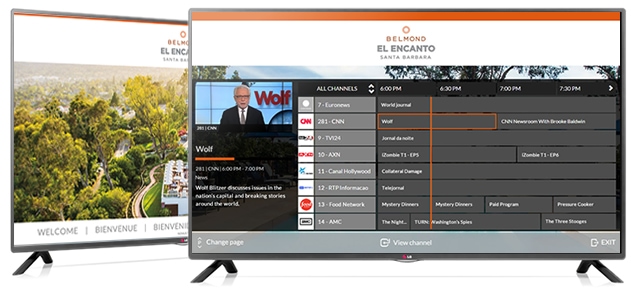 Besides the TV system, Belmond El Encanto also improved connectivity and Internetperformance for its guests. Network and Wi-Fi infrastructures were tuned up to support next generation hotel guest applications. Guests now have a managed, reliable, and fast internet connection throughout the hotel and on any mobile device.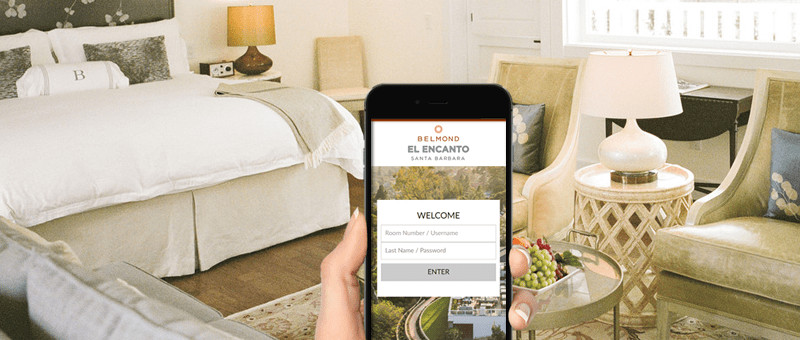 All IT systems, including switching and Wi-Fi from 3rd parties, are being managed by Nonius with 24-hour call center service support.
This project is part of the successful partnership between Nonius and Belmond, which has already equipped 15 hotels worldwide with Nonius Internet Access solution.
Belmond El Encanto is Nonius' first Belmond IPTV project but others are scheduled to come in 2016 including Mexico, Cambodia and South Africa.
"We are very honored that Belmond continues to choose Nonius to innovate their guest experience. Over the years, the Nonius-Belmond partnership has been a tremendous success story. With this project, we have added interactive TV to the corporate partnership.
I believe the key is our close collaboration, and we look forward to exploring new areas of opportunities to innovate Guest IT – wherever and whenever this iconic hotel group needs us."

Giuseppe Carpintieri

Nonius Director of Global Business
About Belmond
Belmond Ltd. is a global collection of exceptional hotel and luxury travel adventures in some of the world's most inspiring and enriching destinations. Established almost 40 years ago with the acquisition of Belmond Hotel Cipriani in Venice, the Company owns and operates 46 unique and distinctive hotel, rail and river cruise experiences in many of the world's most celebrated destinations. From city landmarks to intimate resorts, the collection includes Belmond Grand Hotel Europe, St. Petersburg; Belmond Copacabana Palace, Rio de Janeiro; Belmond Maroma Resort & Spa, Riviera Maya; and Belmond El Encanto, Santa Barbara. Belmond also encompasses safaris, six luxury tourist trains including the Venice Simplon-Orient-Express, three river cruises and '21', one of New York's most storied restaurants.