Malai Manso Resort is one of the best and most complete resorts in Brazil. The resort is located in the shore of Manso lake, in the mystical Chapada dos Guimaraes, state of Mato Grosso, where we find one of the main tourist regions of the country and the largest center of agribusiness in Latin America.
In order to offer its guests a wide range of communications and entertainment services, Malai Manso Resort chose Nonius to implement Internet Management, Interactive TV(IPTV) and digital signage solutions.
Throughout the in-door areas of the resort, guests can connect to the Internet in a simple, reliable way and without service breaks. The Internet portal is customized with the resort's image enhancing its brand.
Nonius TV solution is available in the rooms and bungalows offering guests countless entertainment options and content making their stay more special. Guests have access to several HDTV channels, a set of attractive movies (Video-On-Demand), Youtube, Netflix, information about the resort and the city, games and access to social networks.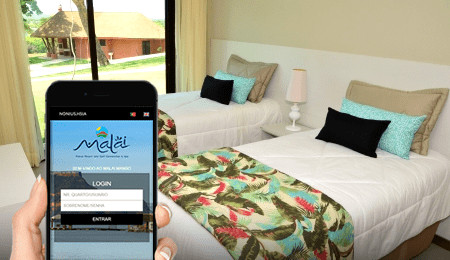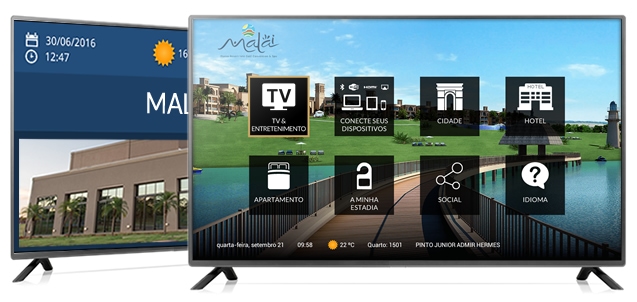 The TV screen also turns into a point-of-sale and communication with guests, where they can buy and book the resort services in an easily and simply way.
Despite the geographical location of the resort (away from the city center), it has a playlist of diverse IPTV channels using a mix of OTT technology (Over-the-top) and FTA (free-to-air).
Thanks to this set of Nonius technological solutions, the Malai Manso Resort impresses its guests by providing them with a unique experience, standing-out from the competition and making its operation more efficient.
The project implementation was held in partnership with the IT staff from the hotel to whom Nonius is grateful for all collaboration, especially to the IT Manager, Mr. Eder Pelachim, who led the entire project, from conception to final implementation phase.
"Delivering a TV system for the entire resort was a challenge that required a lot of study. The resort has a total of 117 hectares with approximately 263 rooms. To do the job well, we needed a partner that could provide the latest technology along with expertise in telecommunications and network.
The entire network of Malai Manso Resort was built to operate fully on IP given the great distances between buildings. The scale of physical layer was immense: 32,000+ meters of fiber optic cabling and 3,000+ points were deployed.

Another major challenge was to deliver Internet and TV because our property is located in a remote rural area.

The data communication (Internet, telephony and TV) was made possible via two radio links allowing for 800Mbps of throughput over the WAN that connects our resort to our sales office in Cuiaba.Operators deliver links and telephony in Cuiaba and the IT network carries the communication into the resort.

For our management team choosing Nonius was simple. During the entire design and implementation phase, Nonius always provided the dedication and care required to build a successful partnership, and in the end, they delivered 5* solution for the Malai Manso Resort."

Eder Pelachim

IT Manager at Malai Manso Resort