Nonius is upgrading JJW Hotels & Resorts with state of the art guest-facing technology including Wi-Fi Internet Access, Digital Interactive TV, Mobile App and all needed network infrastructure.
JJW Hotels & Resorts operates boutique and town house hotels located in some of the most popular city and resort destinations in the UK, France, Austria, Portugal and Egypt. It represents a total of 2395 rooms in 33 properties.
Having in mind the importance given to technology by today's travellers, JJW is investing in new guest technology. After many years working together, JJW Hotels & Resorts selected Nonius as its provider for guest technology solutions.
Since last year, Nonius has been upgrading the JJW properties to the latest Wi-Fi technology and the TV systems are being replaced by Nonius solutions whether with connected TVs or Set-top boxes.
Wi-Fi is being managed using Nonius multigigabit HSIA appliance featuring a capacity of up to 3.5 Gbps and the most comprehensive set of features you can find in the market.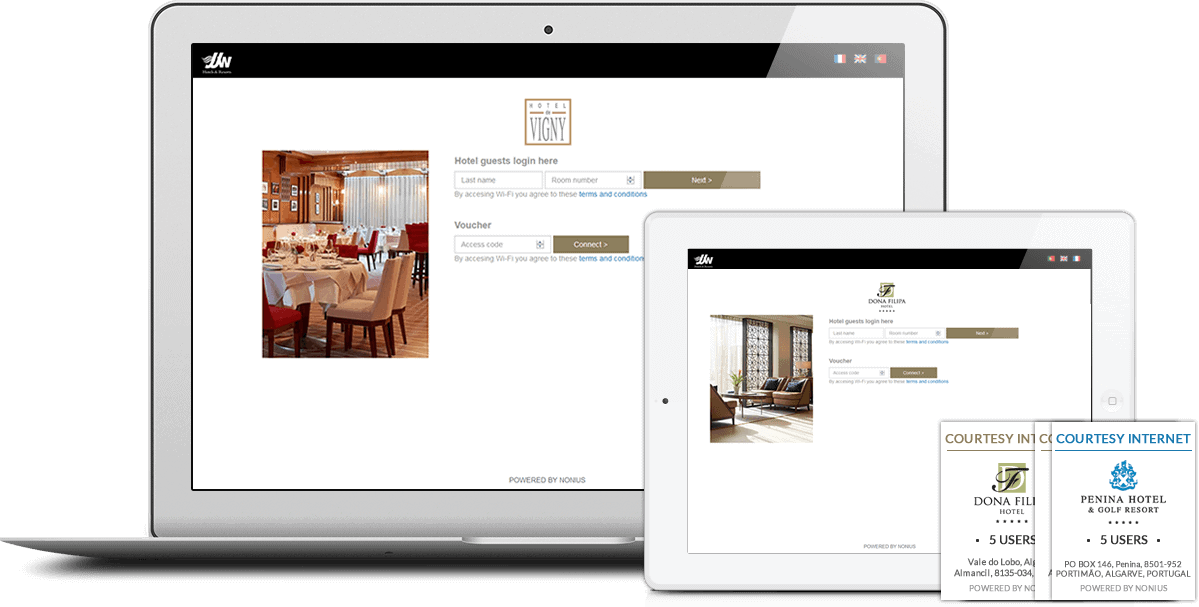 JJW properties are being equipped with NONIUS.TV, accommodating coaxial, IPTV and hybrid scenarios were STB's are also required. High-end properties were upgraded to Nonius multiscreen technology that runs on the Samsung / LG / Philips Connected TVs and on guest mobile devices.

The solutions are acquired both on CAPEX or on OPEX model financed by Nonius.
As a true hotel partner, Nonius also contributed with its professional services including project design, management and installation. All Nonius solutions deployed are being monitored by the Technical Support Team on a 24/7 basis to ensure the best solutions performance and guests' satisfaction.
It has been a great challenge to design, deploy and service all these properties across the region and only possible with the amazing help that the people at JJW and at the properties have been generously offering to the Nonius team.