Nonius is proud to be the global partner for Guest Internet Access and Guest TV/ Multimedia solutions.
The Pestana Hotel Group was founded in 1972 and has grown into Portugal's leading tourism operator with more than 90 properties in 14 countries worldwide, being one of the fastest growing and well-respected operators in the sector.
The group has been implementing the most cutting edge technologies and matching those with look and feel of their hotel designs. That can be seen, especially, in the latest properties under the Pestana CR7 brand.
Nonius is the proud supplier for Guest Internet Access and Guest TV/Multimedia solutions and it has been working close with the Pestana team since 2014.
SOLUTIONS
In more detail, the guest technologies, products and services that Nonius is honoured to supply to Pestana Hotel Group are:
Guest Internet Access management solution
Pestana is investing heavily on improving Guest Internet Access and Nonius has the privilege to be part of that project since 2015.
The Pestana guest Internet access uses Nonius Multigigabit subscriber gateway with embedded PMS interface.
Nonius' latest GIA/ HSIA appliances installed in all hotels, are capable of handling links of up to 2 gigabits per second and connect up to 20,000 devices simultaneously. Stylish, branded and mobile responsive login portals are available.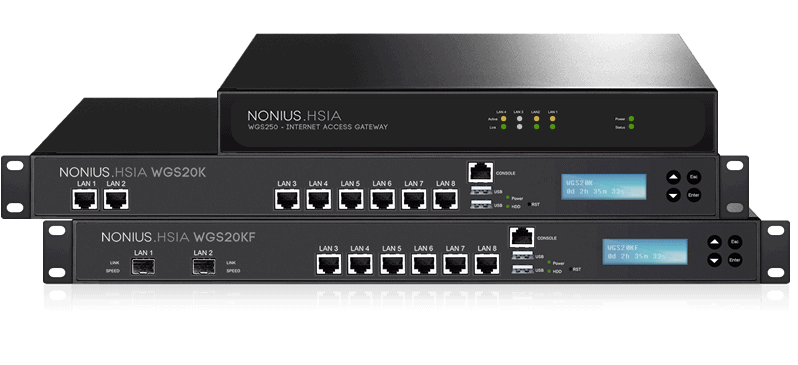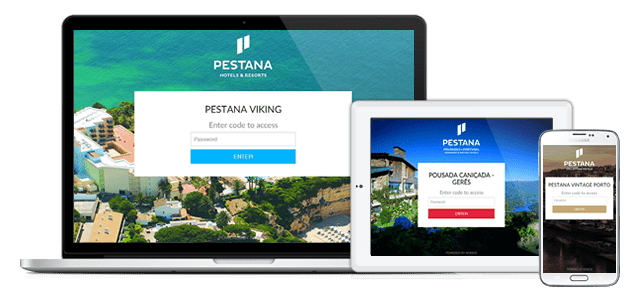 The portals were especially designed for mobile support and require only a single login procedure for the whole stay.
Nonius provides global support services including 24/7 hotline to the hotels in multi-language.
The solution is already deployed in more than 80% of the Group portfolio (hotels, resorts and golf courses) and will be rolled out to the remaining properties.
IPTV solutions
Pestana has always been at the forefront of TV technology. Pestana started to deploy IPTV systems back in 2008, using set top boxes and it is using Smart TVs (connected TVs) since 2013. IPTV has always been seen in the group as a future proven technology and with the advent of Smart TVs (no set-top box), an IPTV based solution became very low maintenance and great return on investment, guaranteeing great image quality through the years.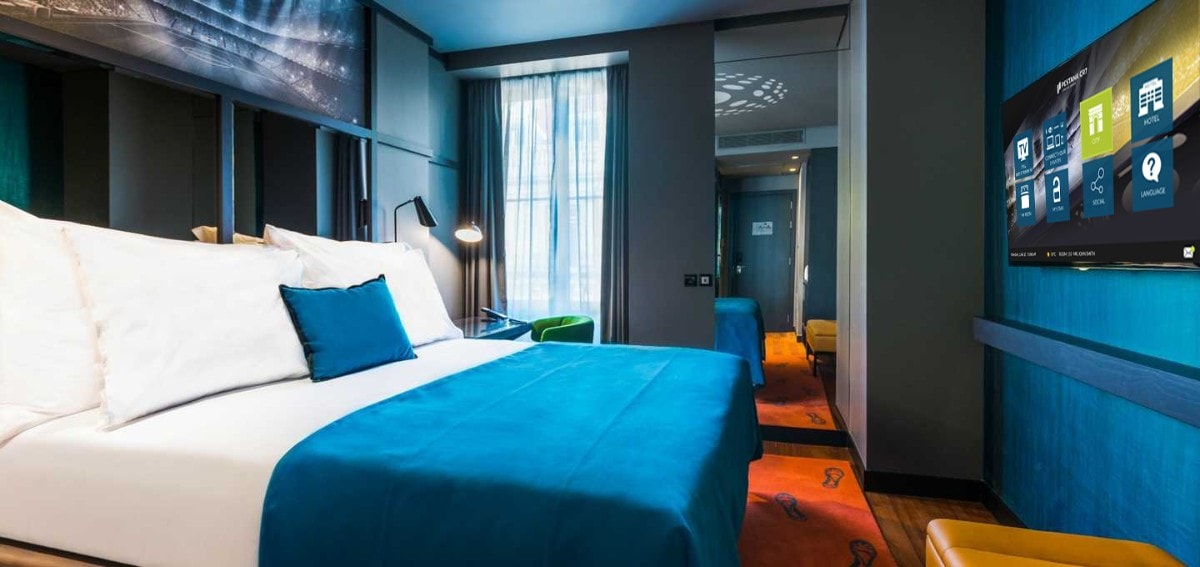 The choice for IPTV became even more relevant once the TV channels started to get distributed to the hotels directly over fiber in IP Multicast.
More recently, with Smart TV, it is possible to offer screen sharing and BYOC features.
Nonius IPTV solution is already available in one forth of the properties supporting smart TVs from LG, Samsung and standard hotel TVs with the use of set top boxes.
Most of the properties benefit from a delivery of IPTV over fiber but, the bouquet of channels is also complemented with Nonius DVB/IP gateways to offer a more vast selection of channels and fulfill all guest demands.
Wi-Fi roaming in public hotspots
For Hotels in Portugal, Nonius and Pestana benefit from the partnership with MEO for the internet backhaul connectivity. Hotel guests have available Roaming to and from MEO public hotspots spread all over the country.
The guest can use any MEO-WIFI hotspot, even before arriving to the property. To login the guests only need the reservation number and a password that is sent by Pestana in the reservation confirmation email.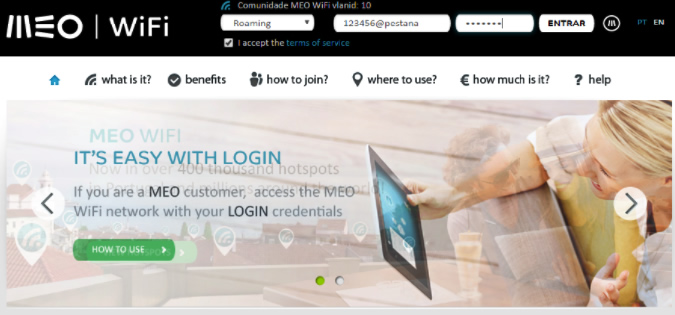 Screen mirroring and Airplay
Pestana CR7 Lifestyle Hotels are equipped with both Miracast (Android) and AirPlay (Apple), this new technology provides a solution that the vast majority of travelers will be able to access, from their smartphones or tablets: Guests can easily connect their devices with the TV and watch their own content like Netflix, YouTube, Bluetooth, etc.
Exponentially increasing the number of entertainment options available to hotel guests, the new Apple TV enabled NONIUS.TV solution to allow hotel guests to stream content directly from their personal devices (AndroidTM or iOS based).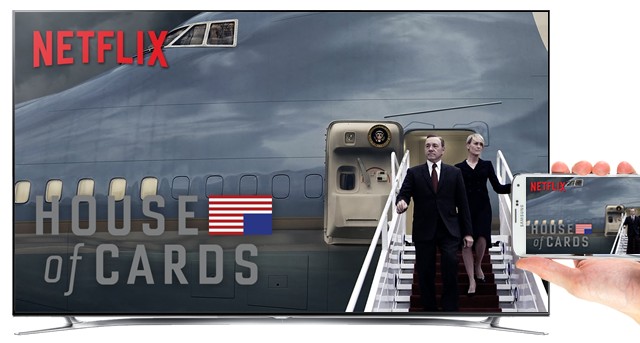 Connectivity panel with Bluetooth
Pestana CR7 Lifestyle Hotels also make available panels that allow the guest to play their own music, charge their devices and connect any game console or other gear the guests might bring in.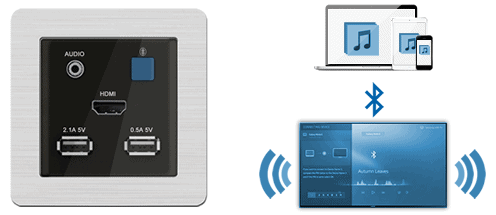 Pestana CR7 hotels are Lifestyle hotels designed for millennials with full "comfort" digital concept. In this concept, permanent connectivity is paramount, and this panel is one more important piece in simplifying connectivity.
Dashboard for Guest Technology status/statistics and reports
Nonius dashboard is dedicated to hotel group and staff. A dashboard that give them a personalized view on relevant information to their roles and operation in the hotel.
Nonius Dashboard gives access to status, alarms, usage and statistics of all the solutions used by guests.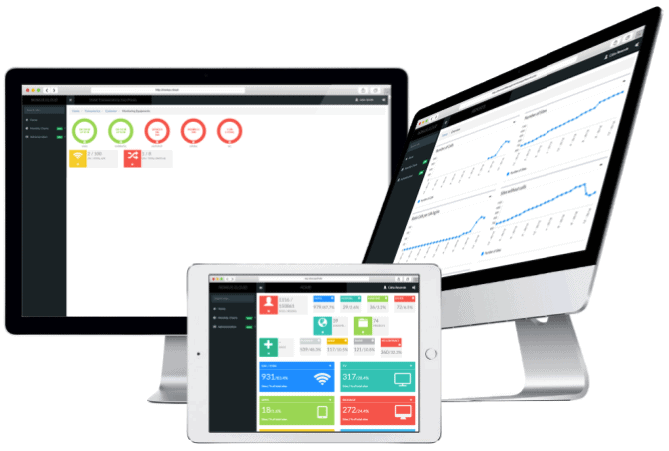 The Pestana Hotel Group is one of the main contributors to the Nonius Dashboard roadmap and it will be an honour to carry on having that contribute to enrich this solution.
Nonius, since foundation, develops products in partnership with the clients. Nonius Roadmap is done based on their direct feedback. It has been hugely important for Nonius to count on Pestana Hotel Group close relationship and frequent feedback over the years, to improve the products and services we offer to the industry.