Nonius has modernized the entire Internet management system of Transamerica Comandatuba Resort, including: IEEE 802.11ac standard for wireless network, switching and cabling infrastructure, as required to offer premium Internet service for guests, events and visitors.
Nonius and Transamerica Hospitality Group, one of Brazil's most important hotel groups, have been working together for several years, and have already equipped 17 hotels with Nonius solutions. This partnership based on many years of success and trust between the companies has resulted in, Nonius being called on once more to manage and implement this highly challenging and complex project.

Considered one of the most desirable island resorts in the world, Transamerica Comandatuba offers 363 housing units, including apartments, suites and bungalows, plus 8 event halls and a modern convention center.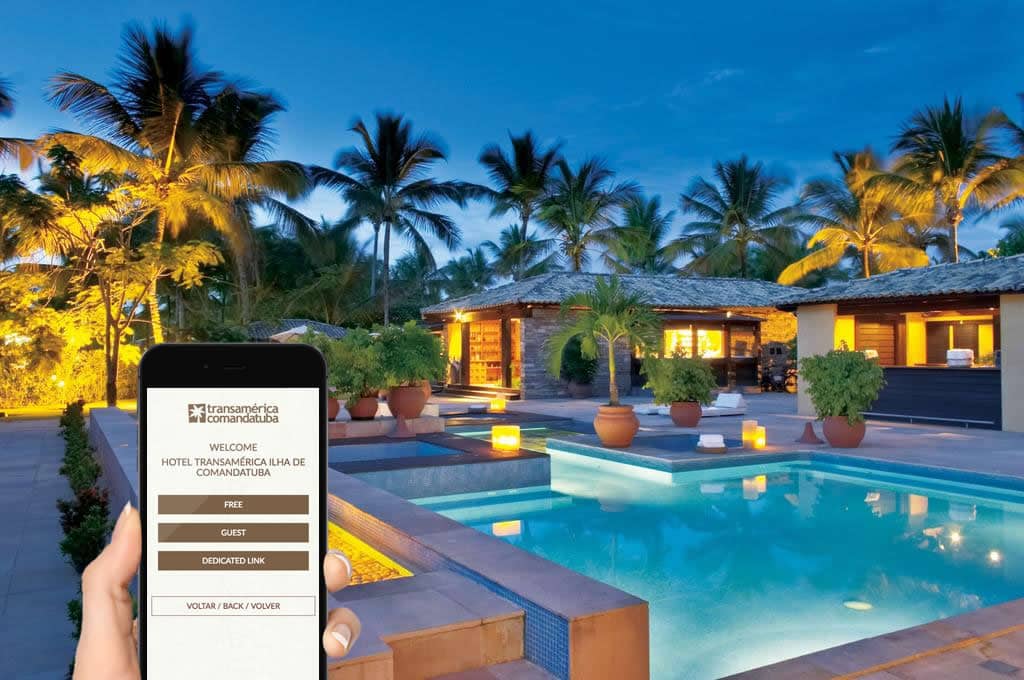 The solution implemented by Nonius aims to improve the Internet access management for guests, events and visitors and comprises all the following systems and services:
Wireless coverage in all areas of the complex: housing units, events and indoor and outdoor common areas
Guest Internet Access Management – NONIUS.HSIA with a redundant appliance
Cloud Controller and Ruckus Wireless access points, with dual radio and standard 802.11ac (Indoor / Outdoor)
Dashboards with status, statistics and reports. A tool dedicated to the hotel group and hotel staff that offers a personalized view of information relevant to the operation of the hotel.
The Dashboard gives access to statuses , alerts, usage and statistics of all solutions used by guests
Cisco switching infrastructure at the core and distribution layers, and combined cisco and industrial edge switches (designed for high temperature and humid environments)
Racks infrastructure and passive network components
Structured cabling was refitted with new fiber optics and re-fusion of existing cables (where possible) and the Cat6 cabling was certified to ensure maximum performance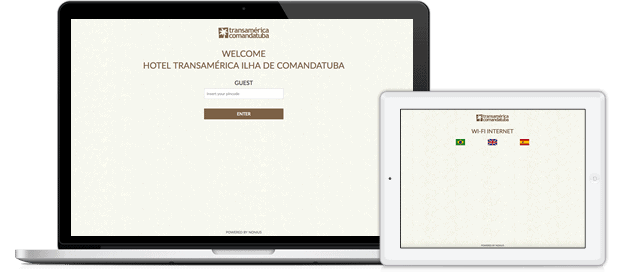 In addition to all the technical project management services of installation and commissioning, Nonius assumed responsibility for maintenance and support services for the infrastructure installed and 24×7 toll-free (0800) guest support hotline.
This project was managed and implemented by the Nonius Brazil team, based in Sao Paulo, which serves Brazil and the rest of South America.
"In this project, Nonius serves a 50,000 square foot resort with 2.4GHz and 5GHz Wi-Fi technology in all apartments, bungalows, event halls and outdoor areas. Taking into account the particularities of this project, we used the latest technology in the new infrastructure with more than 8 km of optical fiber and Ethernet cable, for industrial switching interconnection. New high density APs for the event areas and Wall Mount APs in the apartments have been installed as well as outdoor APs resistant to the onshore airspace.
Once again Nonius is able to demonstrate its technical and financial capacity and flexibility, to satisfy projects of this magnitude."

Victor Ferreira Perucho

Director of Nonius Brazil