Grand Solmar Land's End Resort & Spa selected Nonius to modernize the IPTV system to the latest generation of NONIUS.TV system. Nonius' feature-rich solution provides the resort with a healthy ROI because the existing amino set top boxes were reused. The IP headend streamers were replaced to improve the digital TV picture quality. Moreover, the Nonius customized Resort Mobile App streamlined communication with guests – a major innovation and process improvement.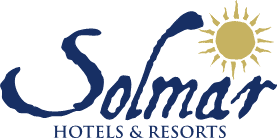 Grand Solmar Land's End Resort & Spa is set against a gorgeous backdrop located steps away from Los Cabos' famous Arch of Cabo San Lucas. This world-class Resort provides top-notch service and family-style living in a relaxing atmosphere. The Resort, a recipient of the prestigious Condé Nast Traveler Gold List award in 2013, was in addition named one of the "Top 100 World's Best Hotels". It features seven swimming pools traverse nine buildings containing 244 suites and six restaurants.
Nonius developed a new set of features tailored specifically for Grand Solmar to enhance communication with the guests, increase products and services sales, and reduce operational costs.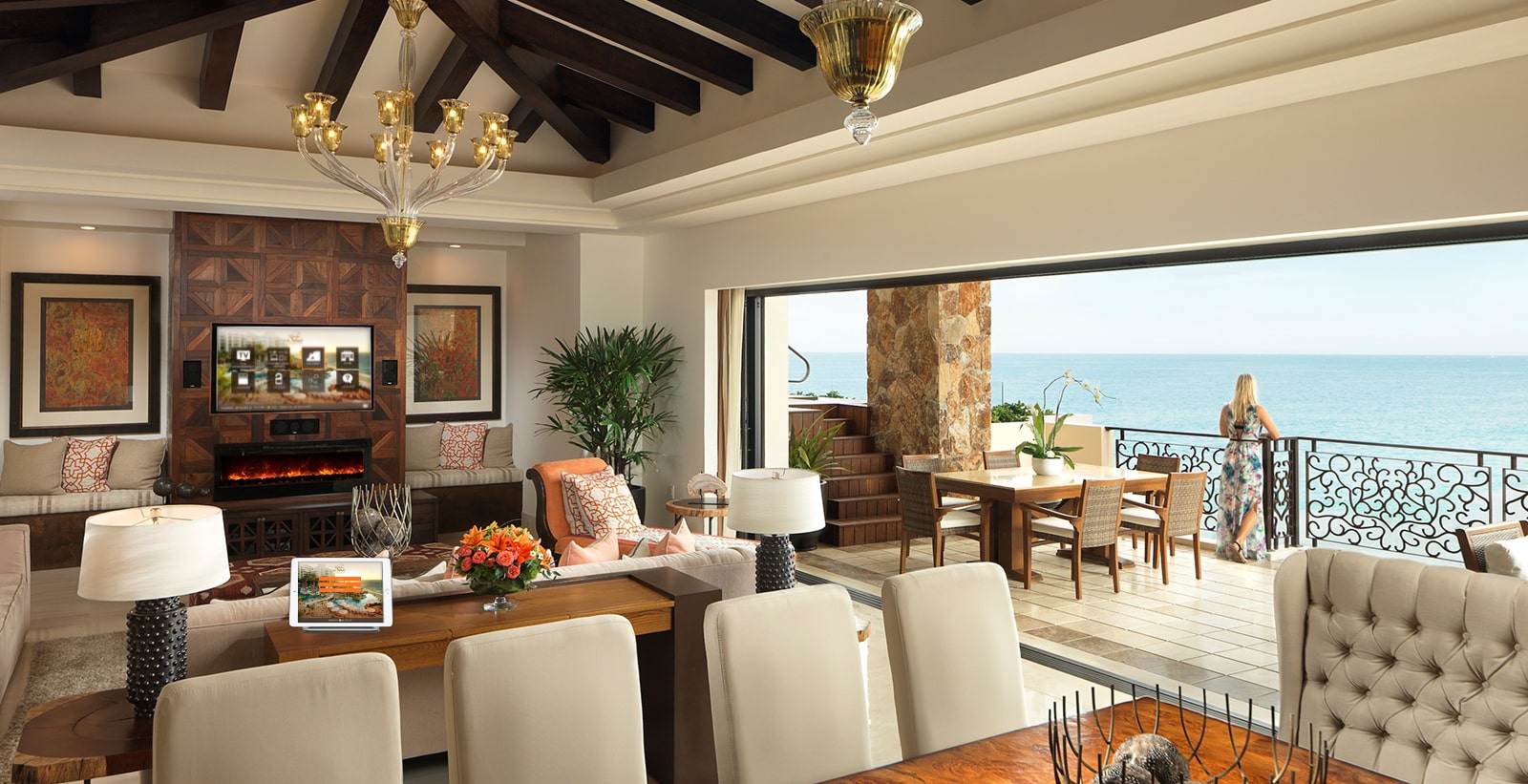 At the headend, the Nonius HDMI/IP and AV/IP encoders were implemented to enhance the picture quality of the existing 24 TV channels. Moreover, these headend devices enables the resort to expand High Definition channels to their lineup.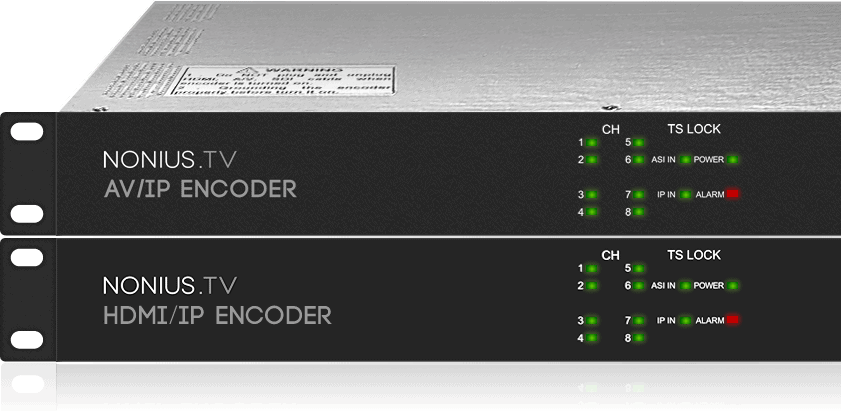 Nonius developed a branded mobile app – available for all guests to download from App Store and GooglePlay. The Resort mobile app features a guest friendly interface, and is built-on Nonius technology. It offers a variety of services including, hotel information, spa reservations, room service ordering, tourist attractions, weather information, flights schedules, and more.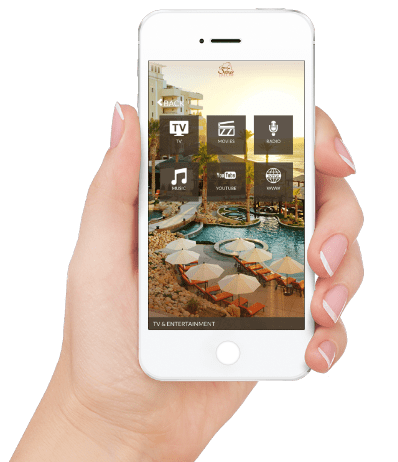 This major innovation when combined with the TV system offers a unique and memorable digital guest journey. All of this is coupled with the added benefit of a modern and feature-rich TV system and a matching companion App solution. From a cost perspective, the new services were implemented with limited investment in new components and hardware.
From a service level perspective, Nonius provides Grand Solmar Land's End Resort & Spa with both on-site technical services and remote support from a dedicated team. All Nonius systems and services operating are proactively monitored by its Global Network Operations Center that manages more than 210,000+ rooms worldwide. The resorts benefits with proactive maintenance on its guest facing technology systems, and the Nonius Service Desk can be reached anytime on the 24×7 hotline. The end result is a worry free operation, so the resort can focus on their guests and not their technology.
Solmar Hotels & Resorts is proud to provide guests with the latest technology and deliver solutions that make their stay comfortable, enjoyable and hassle-free. This partnership with Nonius has allowed us to do so, while also creating new sources of revenue for our Land's End property and our upcoming Rancho San Lucas hotels"President of operations for Solmar Hotels & Resorts.

Ricardo Orozco

Vice President of operations for Solmar Hotels & Resorts
"This project is an outstanding achievement for Nonius. Not many, if any, in this industry would have been able to deliver this solution, reusing the hotels amino boxes, offering all these features to the price point, time frame and quality that Nonius delivered here. A top modern TV solution including a mobile app, helping the resort to sell more, entertain and communicate better, and operate more efficiently. This big team effort involved many people in the organization. Once again, we have proved our flexibility by delivering quality solutions and alternative business models, all very adaptable, scalable and to fit every type of infrastructure."

Jardar H. Bjelland

Nonius Director – North/Central America & The Caribbean