Nonius TV entertainment solution provided is customized for the offshore market and includes Nonius satellite headends, set-top boxes, management, media servers, software and services.
Seafox 5 is a four-legged, self-elevating, self-propelled DP2 jack-up unit for accommodation, construction, transportation, installation, maintenance, and well services.
Seafox 5 offers permanent accommodation for 150 Persons on board. A range of leisure facilities, fitness, meeting rooms and restaurant allow for a pleasant experience for those on board.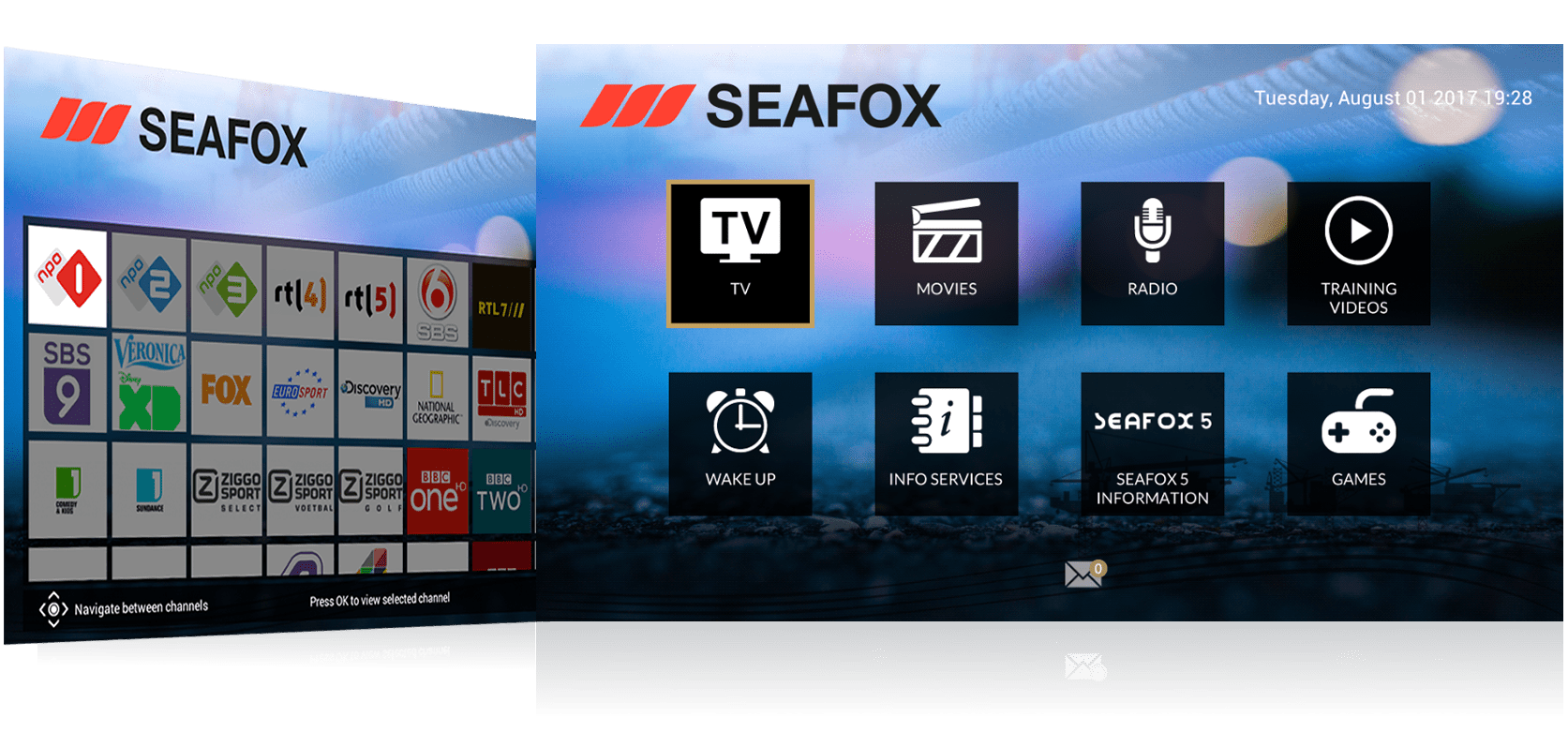 Nonius' Maritime IPTV television solutions were specifically tailored for Seafox 5, featuring:
Safety videos, training videos
Multi CCTV directory: helicopter deck, roof top cam, on board, etc.
Public announcement & general alarm systems integration (PA/GA)
Video on Demand library, premium TV channels
Wake up alarm, helicopter flight schedules, information services
Redundant backend servers, media servers and IPTV headend system
Nonius developed specific features that are useful to the operation, like the presentation of up-to-date helicopter schedules and the work shift alarm clock but, the most appreciated, is the extensive movie library and the vast number of TV and Radio channels provided.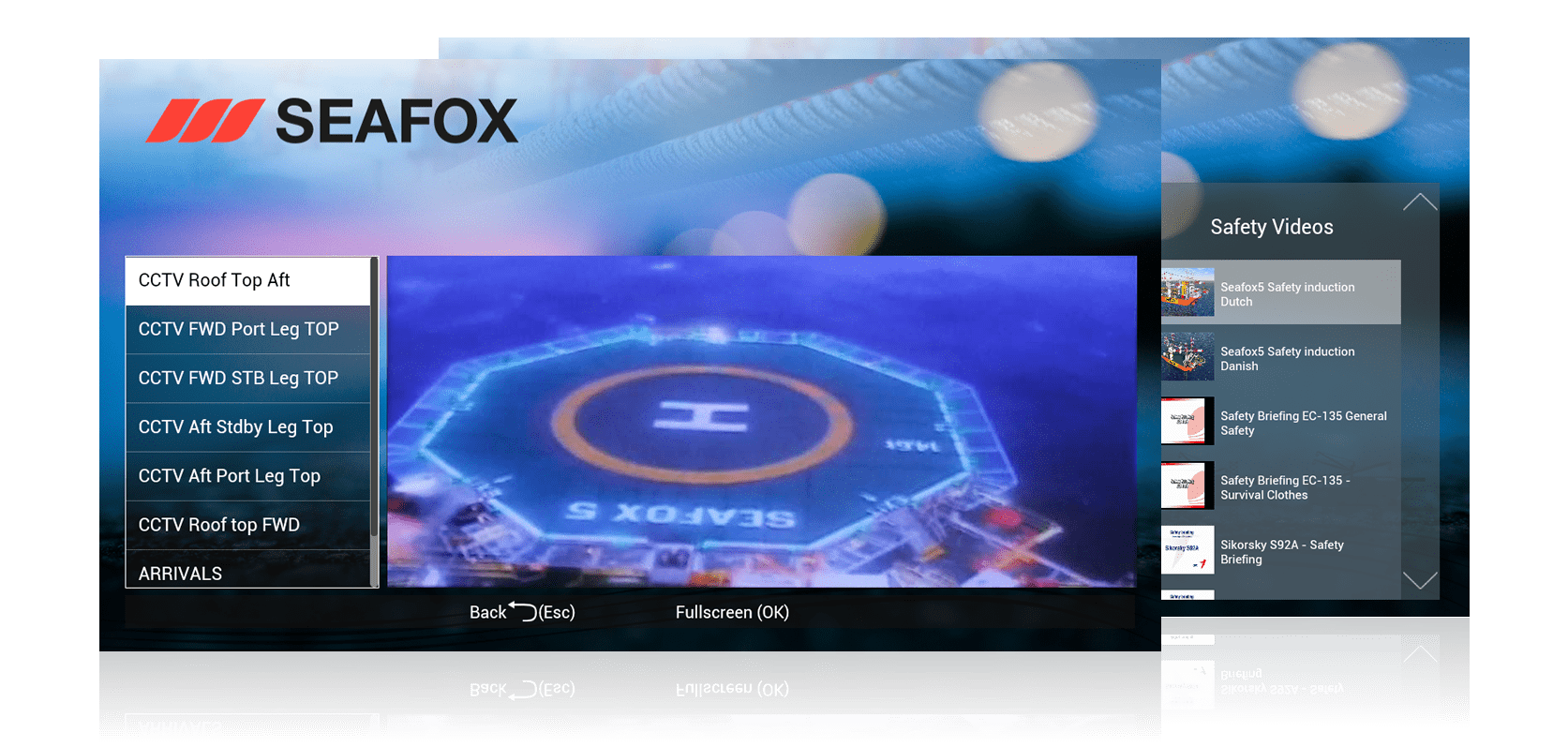 The facilitating crew can easily upload training or safety videos and on board camera images are available on every screen, on every location on the vessel. The integration with the PA/GA system can force the TV sets to mute the sound and show an on-screen warning when public announcements or alarm are activated. If wake up alarm clocks are not turned off, staff will be notified by the system and can wake up the crew member.
The solution onboard is the NONIUS.TV Maritime edition for Android STB's and includes Nonius DVB-S/IP gateways as well as servers for media content and TV management. It's a great solution for this kind of facilities where space, power consumption and weight is an important factor.
In this kind of environment, TV based entertainment is a major factor to improve Crew Welfare. Keeping crew informed and entertained can help reduce staff turnover and boost morale and job satisfaction. Nonius aims to offer high quality and various entertainment content to the crew, while working offshore. The Nonius solution and services are well received and, we are honoured to be able to contribute to the well being of the hardworking people on board.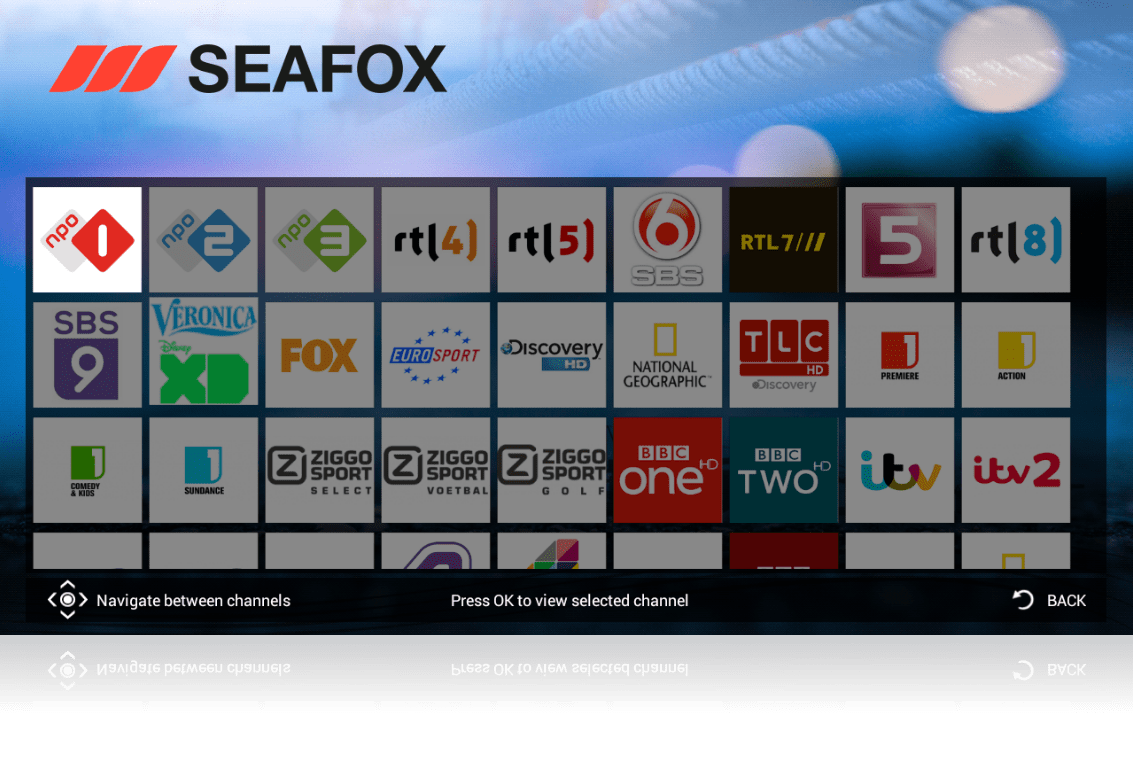 This kind of projects could be implemented directly by Nonius because we have NOPEGA 0.5A certified employees who can serve the offshore industry Nonius team wants to thank all of the Seafox 5 crew members for their support during deployment of this project and making it to a great success.
Nonius and Seafox are working together on other vessels from the company: Seafox 1, Seafox 2, Seafox 4 and Seafox 7.
About Seafox
Seafox is a leading global offshore jack-up company, providing services to support the oil & gas and renewable industry. We own and exclusively manage twelve self-elevating jack-up units. Our customers benefit from our wealth of experience in accommodation & crane support, well testing & workover, transport & installation and decommissioning. Furthermore, Seafox offers temporary accommodation units for offshore locations and on board vessels. We rely on the combination of our versatile units and the dedication, knowledge and experience of our personnel to ensure safe and successful execution of projects worldwide. This is reflected in the confidence and (renewed) commitment we receive from national and international clients within the oil & gas and renewable energy industry.