Nonius equipes the newest hotel from Pestana Hotel Group with Wi-Fi and TV products.
Rising above the hippest part of town, De Pijp, Pestana Amsterdam Riverside is a luxury 5-star hotel in the heart of Amsterdam, featuring 154 bedrooms and suites, and 26 apartments.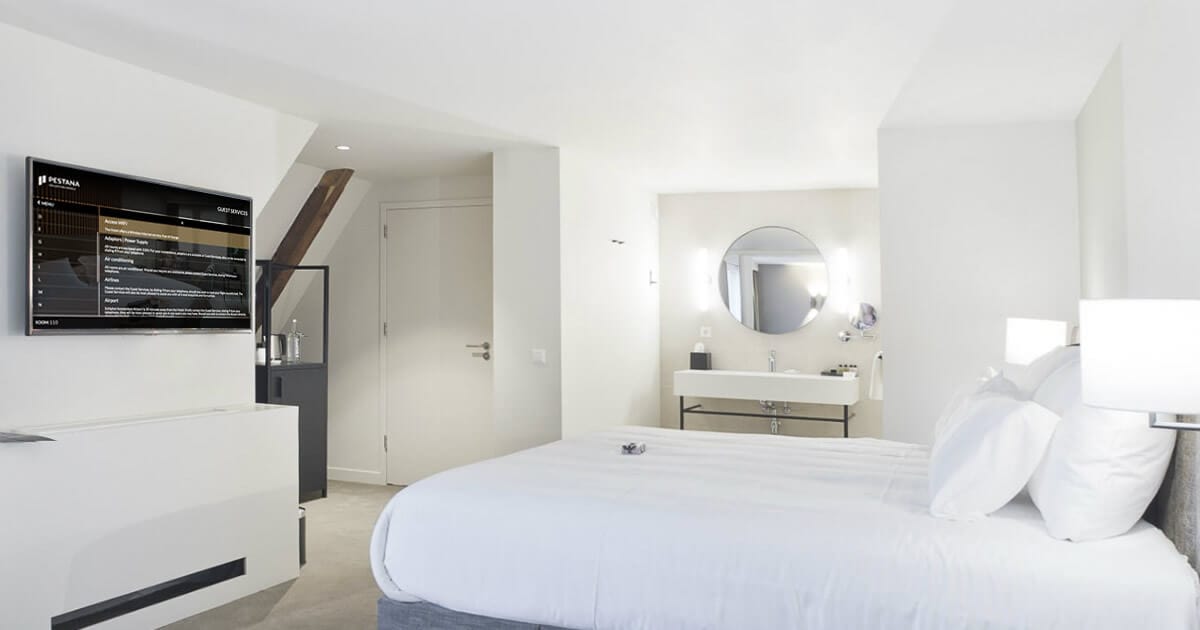 Nonius is the Pestana's global prefered Guest Technology partner and thanks to this long lasting partnership, more than 70 Pestana hotels around the world have already received the most cutting edge technologies.
The newest Pestana Amsterdam Riverside is equipped with Guest Internet Access and IPTV products from Nonius, which are the 2 products that are actually certified for the Pestana group.
The highly reliable Nonius GIA system allows guests to connect seamlessly via any laptop, smartphone or tablet and offers a safe and stable internet connection. The Pestana login portal was especially designed for mobile support and requires only a single login procedure for the whole stay.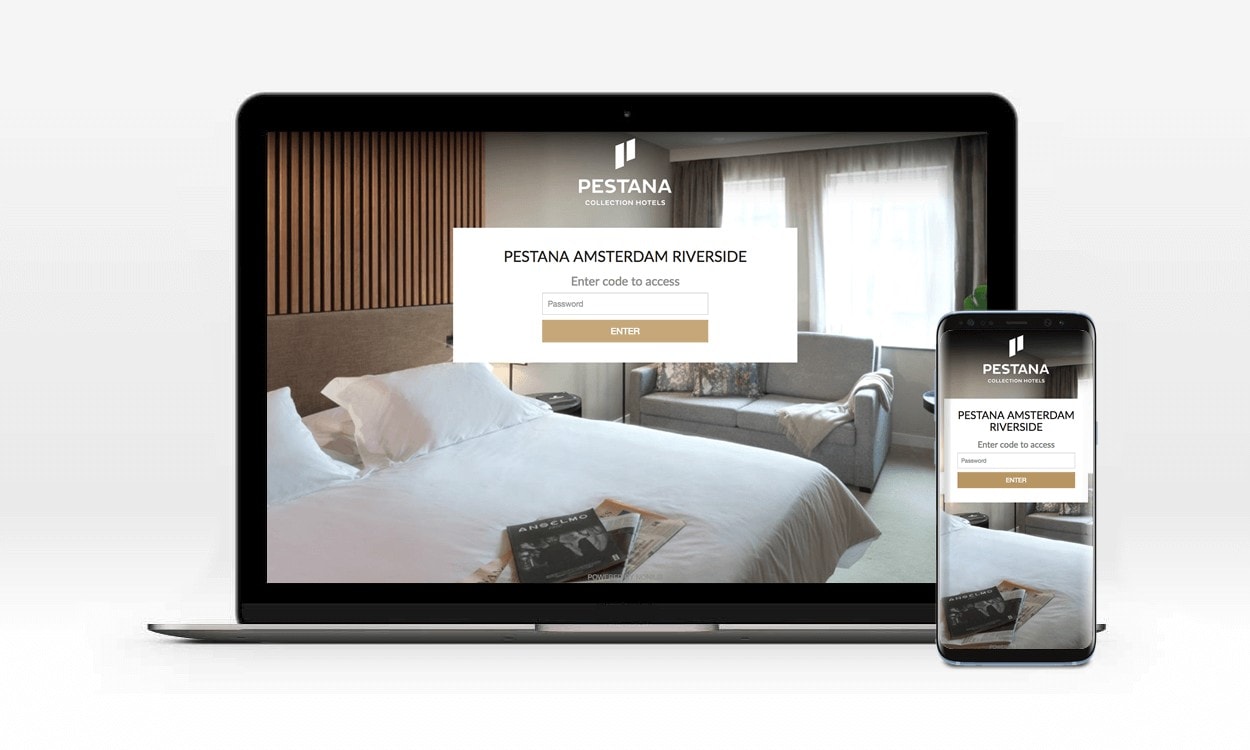 The Nonius Interactive TV system offers a unique guest experience by allowing multiple information and entertainment options with access to exciting high quality content. Thanks to the cooperation with Dutch TV provider Ziggo, TV and Radio channels are provided over fiber and managed by the Nonius Backend appliance. Additionally, a selection of international TV channels are available from Satellite through Nonius IPTV Streamers.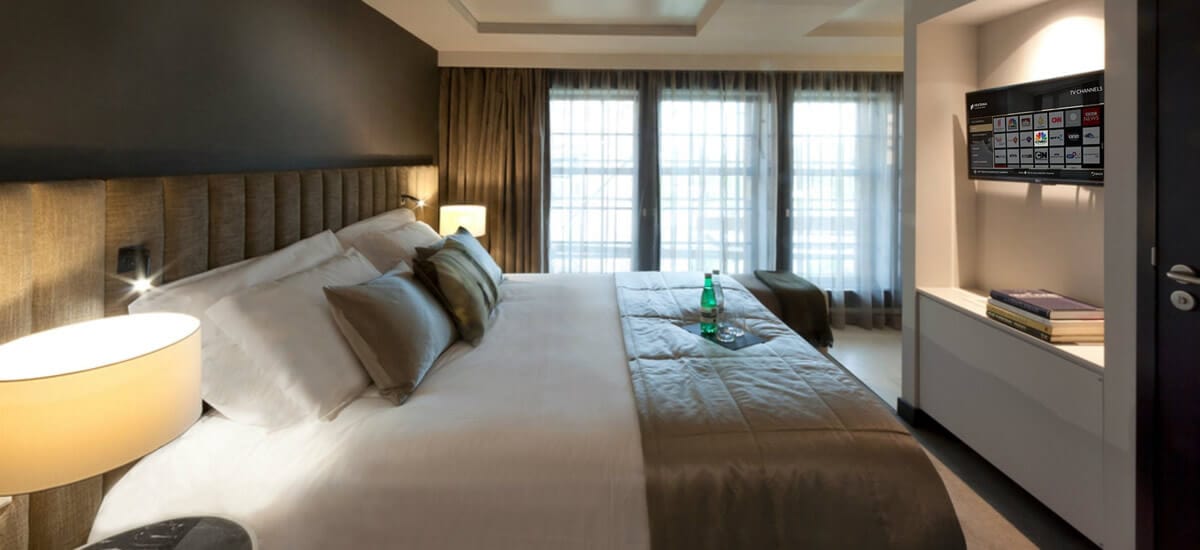 This project was performed by the Nonius local team, based in Almere, The Netherlands. Nonius has in the country since 2014 a high qualified team of technical engineers that designed, planned and implemented this project according to the needs and expectations of the hotel. Moreover, Nonius provides 24/7/365 technical support hotline and a dashboard for Guest Technology status/statistics and reports.
Nonius dashboard is dedicated to the hotel group and staff and provides a personalized view on relevant information to their roles and operations in the hotel. Nonius Dashboard gives access to status, alarms, usage and statistics of all the solutions used by guests.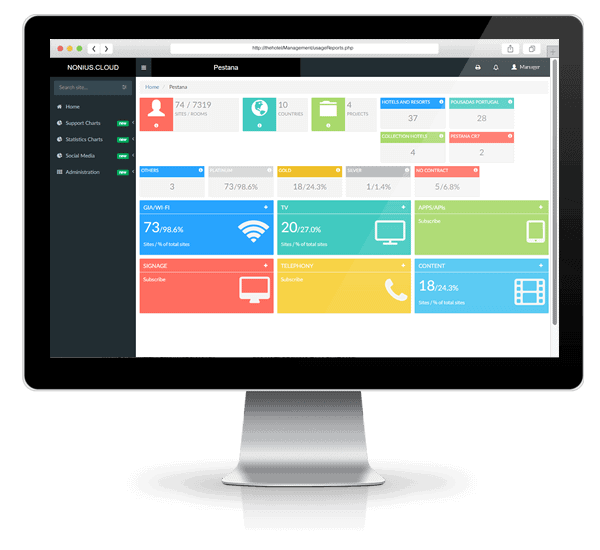 Today Nonius is participating at RAP 2018, the Pestana Annual Meeting that is being held at Pestana Amsterdam Riverside from 22nd to 25th February. This event gathers more than 130 Pestana staff members and includes different activities like team-building and inside and outsidenowledge with guest speakers.
About Pestana Hotel Group
Pestana is Portugal's largest international tourism and leisure group, ranking 25th in Europe and the only Portuguese hotel group to be featured in the Corporate 300 listings by Hotels magazine in North America. There are seven business divisions operating under the Pestana brand including; Hotels & Resorts, Monument & Historic Hotels, Holiday Ownership, Travel, Golf and Real Estate, Industry and the International Business Centre of Madeira. Starting with one hotel in Madeira Island in 1972, the family owned Pestana Hotel Group has grown to include nearly 90 four and five star hotels worldwide with three brands: Pestana Hotels & Resorts, Pestana Collection Hotels and Pestana Pousadas de Portugal. Today, Pestana Hotel Group's properties may be found in 15 countries: Argentina, Brazil, Cuba, Venezuela, Portugal, The Netherlands, Germany, United Kingdom, Cape Verde, Morocco, Mozambique, Spain, S. Tomé & Principe, South Africa and in the United States of America.