Nonius products and services were selected for Interactive TV – IPTV and Guests Internet Access.
Palacio Tangara, inaugurated in May 2017, in a privileged location in the city of Sao Paulo, the economic and cultural capital of Brazil, is the first Oetker Collection Luxury Masterpiece Hotel in South America.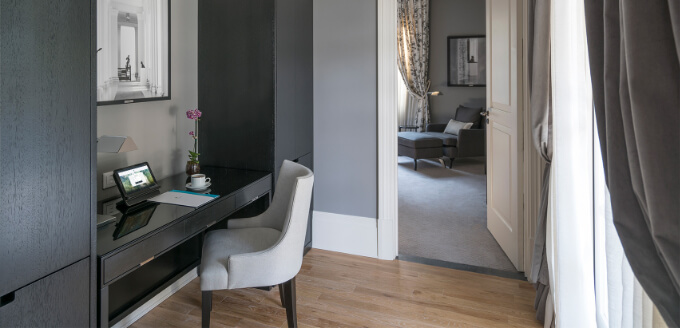 Oetker Collection challenged Nonius to implement at Palacio Tangara the Guest Internet and Interactive TV systems, in order to offer its exclusive guests a memorable experience, following its very high services standards. In a close partnership with the Collection's IT department, the infrastructure teams and local team, Nonius was able to do another very successful deployment.
Guests Internet Access (GIA)
Meeting Oetker Collection standards, guests at Palacio Tangara are offered, throughout the property, high-quality and high-speed Internet access, managed by Nonius' multigigabit appliance – WGS20K.

The WGS20K has a capacity of up to 3.5 Gbps and has the most comprehensive set of functionalities available in the market. This appliance is the core of the GIA system that allows the Guest access to the Internet with a single login during the entire stay, easily and quickly and through a portal totally customized to the hotel image. It is compatible with any mobile device and Internet access is also available on the hotel's Business Center PCs.
Interactive TV (Smart TV – IPTV)
Each room is equipped with an Hospitality LG Pro:Centric Smart TV, running Nonius' Interactive TV middleware. The TV system offers high-definition IPTV channels, screen mirroring, welcome message, hotel corporate channel and directory, various entertainment options such as Video-On-Demand and useful information (news, weather, flight status, etc.).

This product allows the hotel to better communicate with its guests, by sending messages to the TV and displaying products and services. All this, through an elegant interface, easy to use and customized with the Palacio Tangara branding.
This product is also available in the hotel gym equipment.
Guest Technology Dashboard
This tool allows the hotel to have access to status, alerts, usage, statistics and analytics of all Guest Technology products and services provided to guests. Palacio Tangara has available the dashboard for the TV and GIA products and services.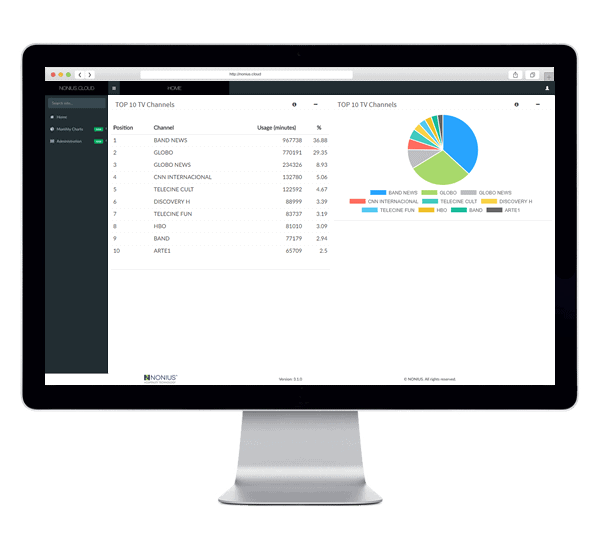 Services
Nonius' technical team worked close with the client to plan and implement the products described above and also provided complementary services, in order to help the hotel to optimize its entire technological infrastructure.
The client trusted us with the responsibility of the maintenance and technical support of the deployed solutions, through our dedicated technical team and advanced systems that allow remote and proactive monitoring, with 24/7 hotline service.
We are very proud of having had the opportunity to work in such a project and having as reference one of the most luxurious hotels in Latin America belonging to the Oetker Collection, a luxury reference in the hotel industry worldwide.
Nonius is grateful for this partnership and the close collaboration with the Palacio Tangara's team.