The hotel has renovated its personalized Digital Signage service and upgraded its Wi-Fi network to serve large events such as conferences and seminars.
Only 15 minutes away from the city center, in the renowned and lively Calle Alcala, the Hotel Elba Madrid Alcala is the perfect place for everyone: friends, shopping enthusiasts, cinephiles, tourists and businessmen.
This prestigious hotel has renovated its guest engagement technologies. Elba Madrid Alcala now benefits from a last generation high-speed network to provide guests the best Wi-Fi service and a Digital Signage system, that minimizes energy consumption and is compatible with any TV.
Wi-Fi
The 261 guest rooms from Elba Madrid Alcala, just like the reception, bar, restaurant, meeting rooms and all the public areas were renovated with a high density Wi-Fi service, prepared to withstand big events and a high concentration of people.
This is possible thanks to the Nonius Guest Internet Access (GIA) product, that minimizes response times, improving the efficiency of the service and avoiding signal saturation.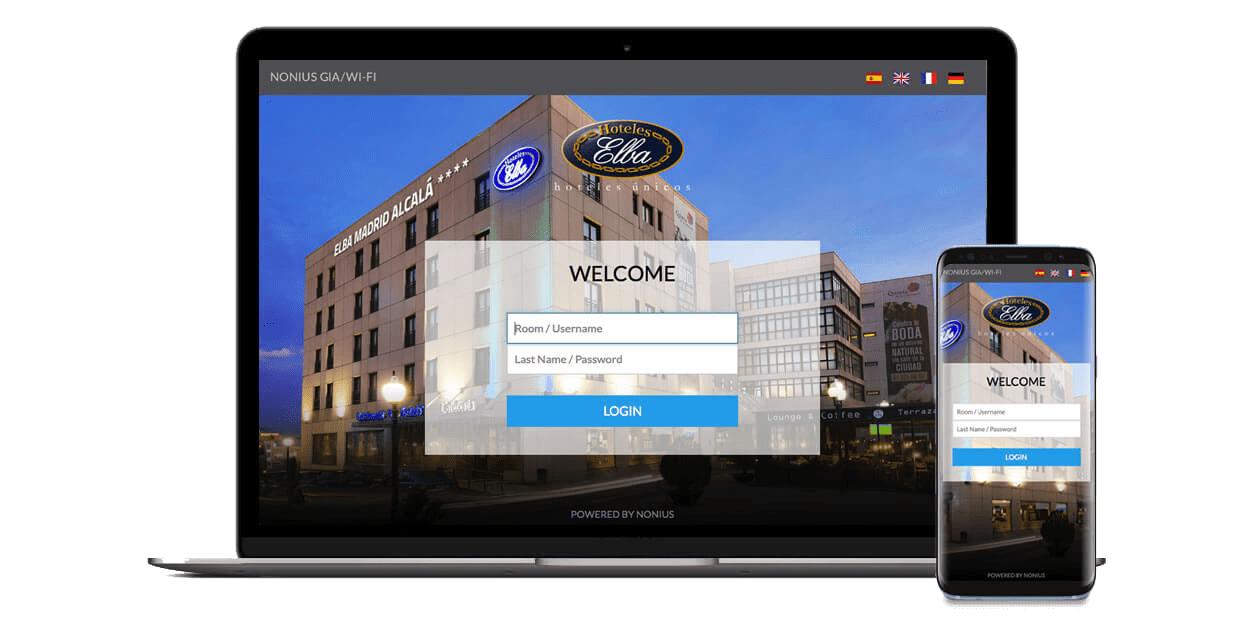 In addition to its efficiency, Nonius' GIA service is also fully customizable giving the hotel the possibility to customize the login portal, create website blacklists and define Internet rates.

Nonius installed 113 last generation Access Points, connected to the WGS20K appliance, that you can see on the picture below. This technology is perfect for hotels with a high density of Wi-Fi Access Points, due to its efficient usage of the link(s) capacity, high availability and high performance.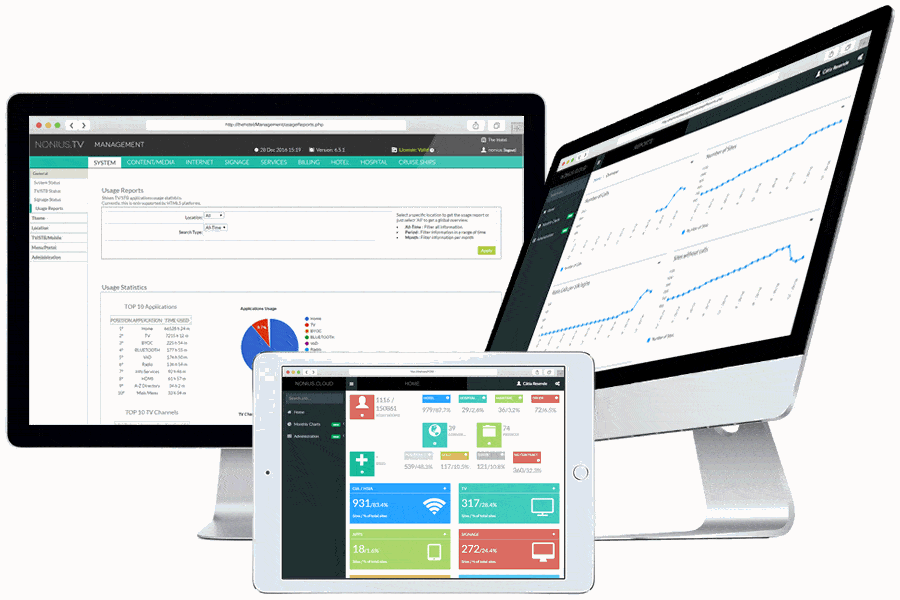 Nonius' Guest Internet Access was integrated with the hotel's PMS, thus allowing for easy management and monitoring of the network's usage.
Digital Signage
Nonius equipped the hotel's public areas and meeting rooms with 20 Digital Signage points featuring the cloud-based Meeting Room product that offers information about the schedule for the different meeting rooms of the hotel.
Even though each event room has its own screen, it's still possible for the hotel staff to easily manage the content presented on each one, with quick and simple updates, according to the the event organizer's requirements.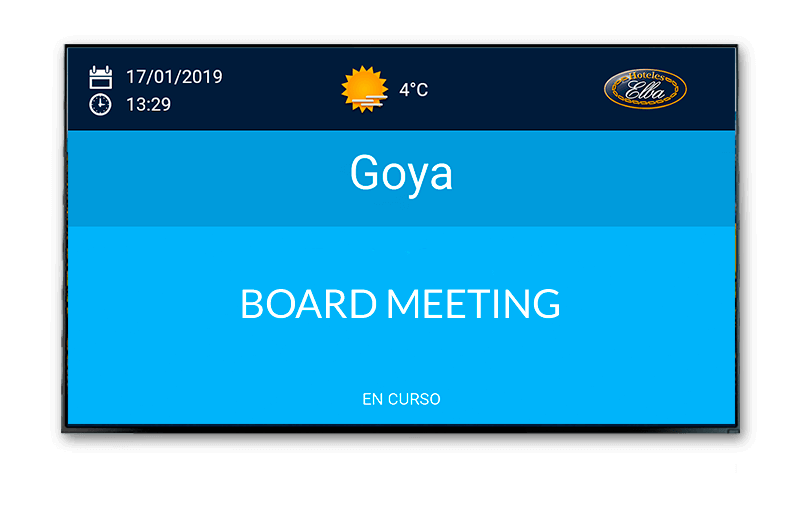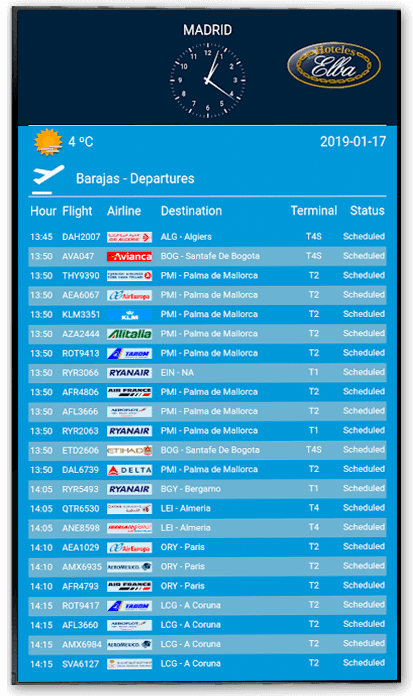 Elba Madrid Alcala also invested in the Airport Info product, that provides guests with real-time flight schedules and rotating screens between arrivals and departures of any airport in the world.
All the Signage's design was customized matching the brand's standards and the hotel's wishes, always presenting and promoting its services.
Support
The hotel trusted Nonius with maintenance and technical support responsibilities. Our technical team and the advanced systems allow for remote and proactive monitoring, as well as onsite and remote support through a direct line 24/7.