The resort's guests now have access to many entertainment and information options thanks to the new interactive TV powered by Nonius.

Among discerning travelers, Jumby Bay Island is known as the jewel in the crown of Caribbean resorts. The island encapsulates everything about a fantasy hideaway, with secluded sun-kissed beaches lapped by pristine turquoise waters. And for every guest there is a journey of experiences waiting to be discovered — a private beachside picnic; snorkeling the nearby coral-fringed islands; a barefoot walk across our long golden sand bar, suspended in the open sea. From the action-packed to the serene, Jumby Bay is a kaleidoscope of magical moments.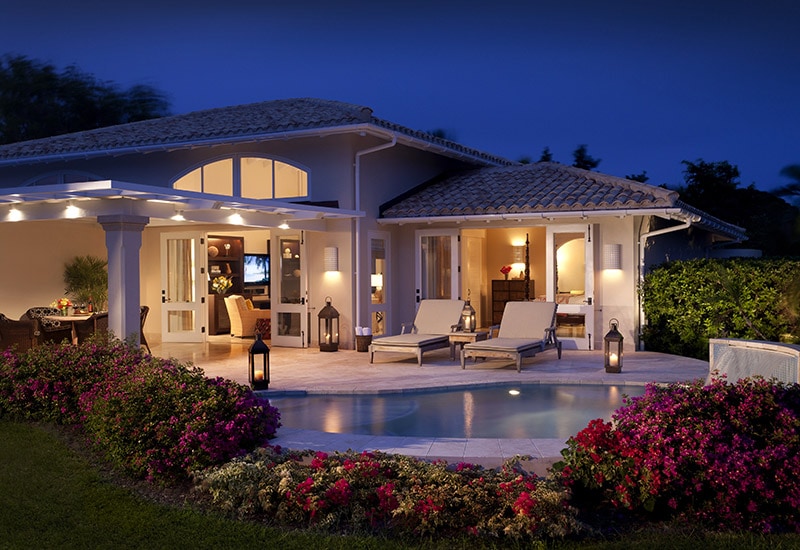 This private island paradise is the latest addition to the Oetker Collection and, in 2018, returned with a refreshed new design after a major overhaul.
During this modernization, the Jumby Bay Resort chose Nonius to supply a new interactive TV system, improving the quality of the in-room TV channels, enabling more entertainment content, and creating an easier platform for the guest to interact with the resort.
TV for guest's entertainment
With no hardware other than the TV in the guest-room, Nonius equipped all 40 luxurious rooms in Jumby Bay Resort with Samsung Smart TVs running Nonius' Interactive TV system.
Nonius designed a custom-made interface with a personalized image and layout, matching the resort's brand standards and granting an intuitive and easy digital experience for guests.

Informative and useful: beyond entertainment
The interactive TV platform isn't only meant for entertainment. It also provides guests with an even more comfortable and effortless stay.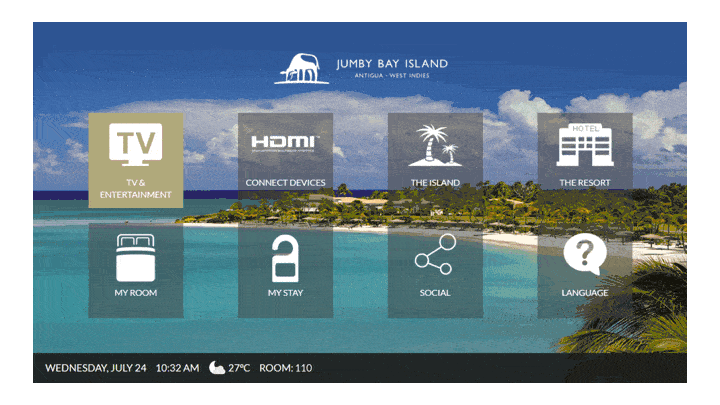 Guests can access all the information about the resort and the destination. They have instant access to news, restaurant reservations, weather, flight details and much more.
Communication between guest and the resort is now also made easier as it is possible to order room service and even choose their desired breakfast on the previous day through the in-room TV. This interactive system minimizes calls between guests and staff, saving time to both parts.
Technical Support & Cloud Dashboard
The island's location isn't a problem for the Nonius support team as they can remotely monitor and connect to every equipment to solve any issues they may have.
Nonius highly qualified engineering team provides 24/7/365 proactive technical support and local support on demand.
Also, Nonius Cloud Dashboard is available for the property's IT Managers to track status of the Guest Technology Services and provides analytics about status, usage, statistics and alerts of all the products used by guests.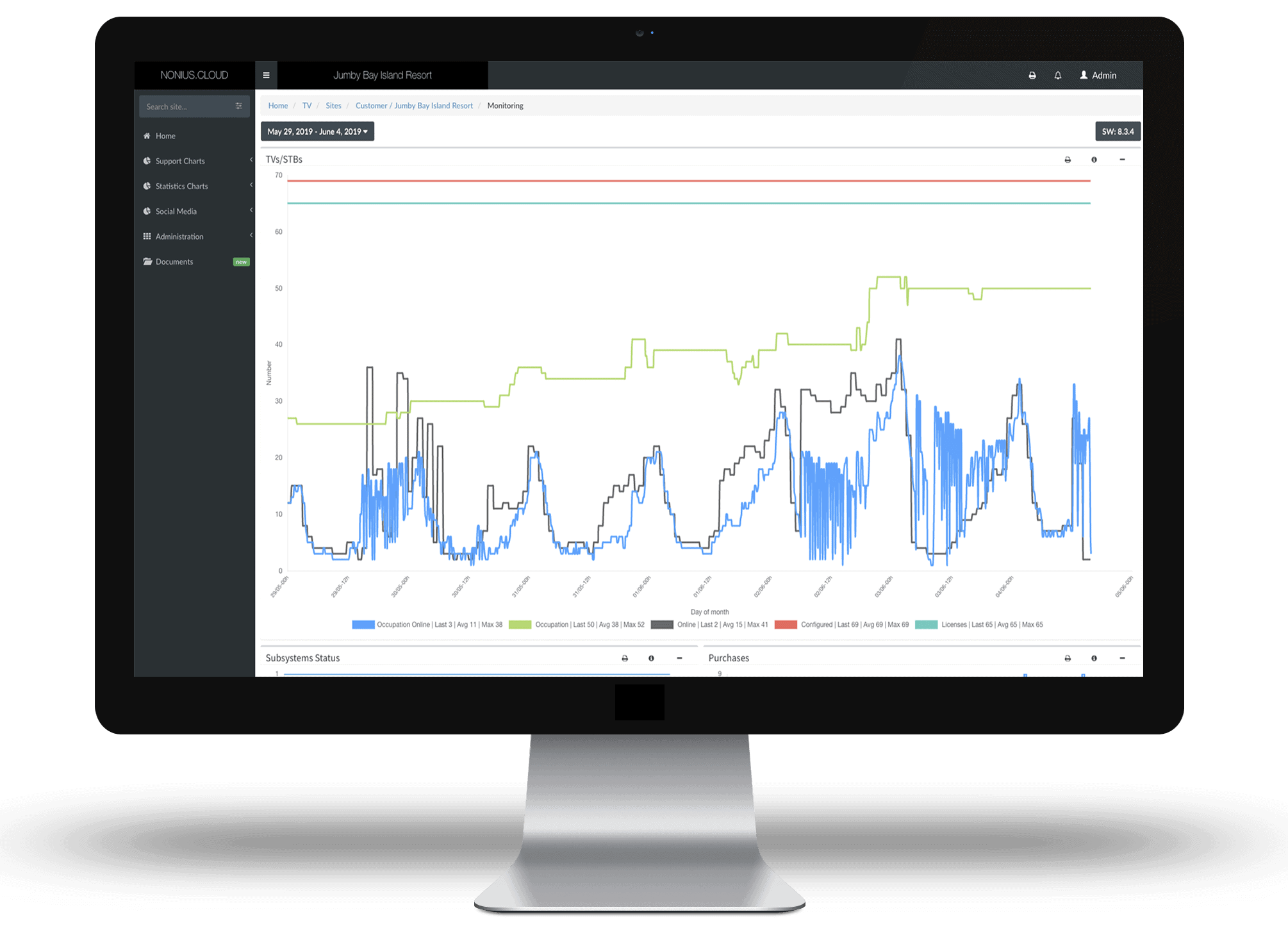 "We're delighted to have implemented Nonius at Jumby Bay Island! Each Oetker Collection hotel is a masterpiece and one-of-a-kind, offering unique and memorable experiences to our guests. Nonius enables us to provide those unforgettable services."

Sophie Beyrand

IT Applications Manager at Oetker Collection
"With the Nonius office in Cancun, Mexico, we have a strategic location for serving hotels on the Caribbean islands. Jumby bay is definitely one of the most exclusive resorts in the Caribbean, a favourite with celebrities and multi-millionaires, that demand 24/7 support and quick response time. We installed a feature-rich solution that helps the resort to entertain, inform and cross-sell. Nonius always focuses on delivering turn key solutions covering the individual needs of every client. We also proved our flexibility converting all channels from analogue to IP and providing EPG on a remote location as Antigua. A big hand to the staff at the resort, that has been very helpful and cooperative throughout the entire process."

Jardar H. Bjelland

Director – North/Central America & The Caribbean at Nonius