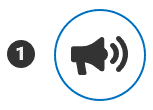 Pre-Booking
Send personalized and targeted communications to promote your hotel, run seasonal campaigns and personalize offers to different customer profiles.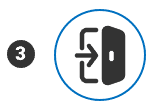 Check-in
Get to know your guest preferences using customized questions in Online Check-in. This way, you can offer them a personalized experience.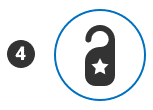 Stay
Use your Wi-Fi landing page to promote your room service, restaurant menus and other services. Promote special campaigns by email and allow your guests to book directly. The Ratings tool will allow you to track your guests' experience during the stay.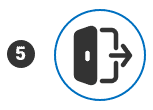 Check-out*
Before the check-out, invite your guests to review their bill and complete the Express Check-out, shortening the check-out time and reducing friction.
*COMING SOON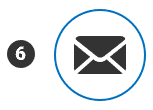 Post-Stay
Use the Campaigns and CRM tools to strengthen the relationship with your customers, carry out special campaigns and generate new conversions with contacts who already know your hotel.