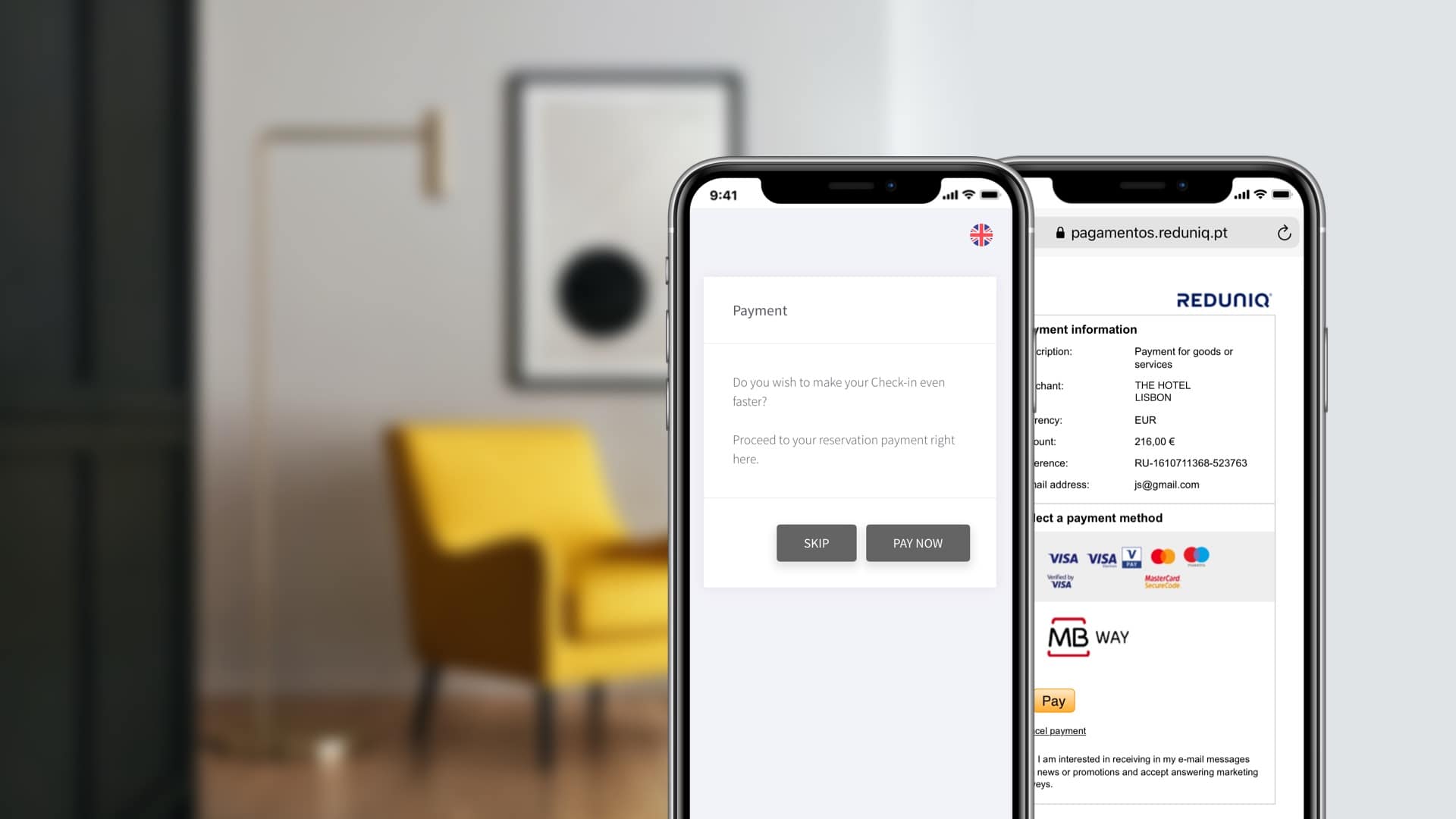 Through integration with a payment gateway, you can build a very complete contactless journey for your guests.
Safety, comfort and practicality were never so relevant as they are today. Providing guests with Online check-in, including payment processing, is key to meet such requirements.
In addition to the benefits that it brings to guest's experience, you will gain efficiency and keep your staff safer.
Now the Nonius Online Check-in tool Includes Online Payments, which allows the guest to pay for their stay during the check-in process.
You can see how simple the check-in with payment is: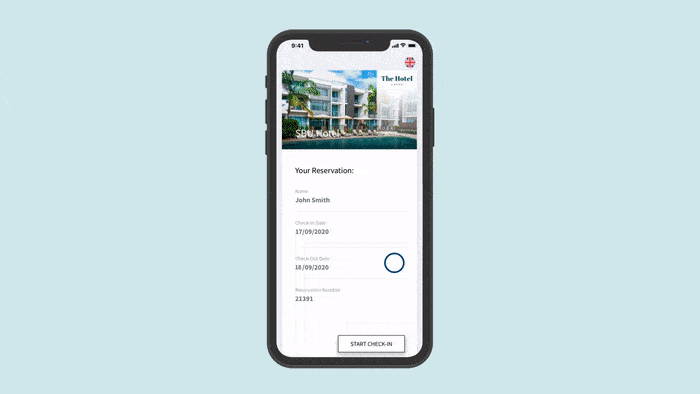 The example in the above animation derives from an implementation we have done in partnership with REDUNIQ.
It is possible to integrate your Online Check-in with other payment methods, according to the needs of your hotel.
Do not hesitate to talk to our experts to find the best solution for your business!
"Hotels and guests worldwide are looking for ways to expedite the check-in process and to minimize the need of physical contact. Online payments play a big role in this process, allowing guests to complete their payment prior to arrival, while doing the online check-in.

Nonius clients can now count with this new feature, to keep improving the digital experience for their guests and teams."

Manuel Lima

Nonius Mobile Business Unit Director