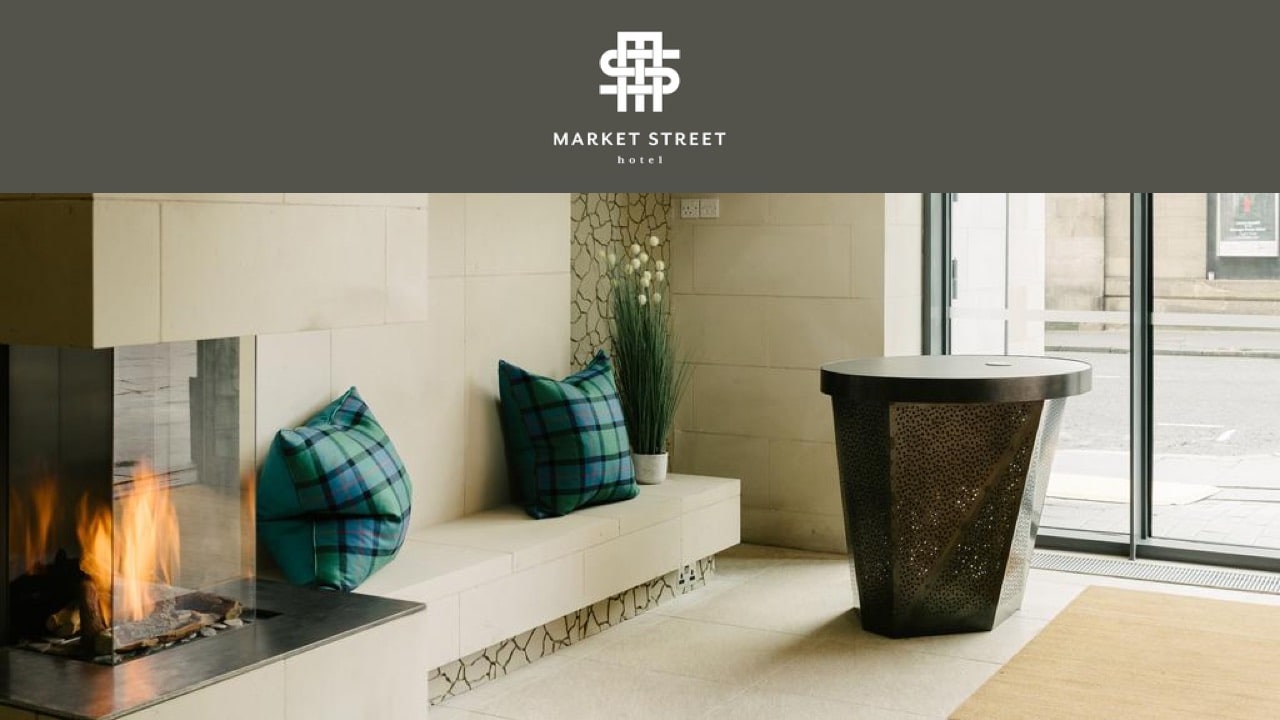 A highlight in Edinburgh, the hotel offers its customers a seamless digital experience throughout their stay.
The Market Street Hotel, from the Carlton Hotel Collection, lives up to its slogan: Unique, Daring, Beautiful – the Soul of  Edinburgh. As Scotland's first member of Design Hotels™,  and with Scottish culture & tradition woven into the fabric of their design, it is a remarkable experience for those who want a unique perspective on Edinburgh. 
Perfect services, breathtaking views, a modern take on the historic Old Town and the latest hospitality technology creates a warm, homely atmosphere suited for intrepid travellers and successful business people alike. 
Full-Stack Guest Technology
The state-of-the-art technology aims to provide simple, yet powerful experiences to keep guests connected throughout their stay, like the GIA (Guest Internet Access) with a single login for the whole stay, maintaining high-speed Wi-Fi in every corner of the hotel. 
Quality is enhanced by Ubiquiti Wi-Fi access points and controller for public areas and guest room floors, as well as by all switches provided by Nonius. We also maintain and support the network infrastructure to ensure excellent internet throughout the property.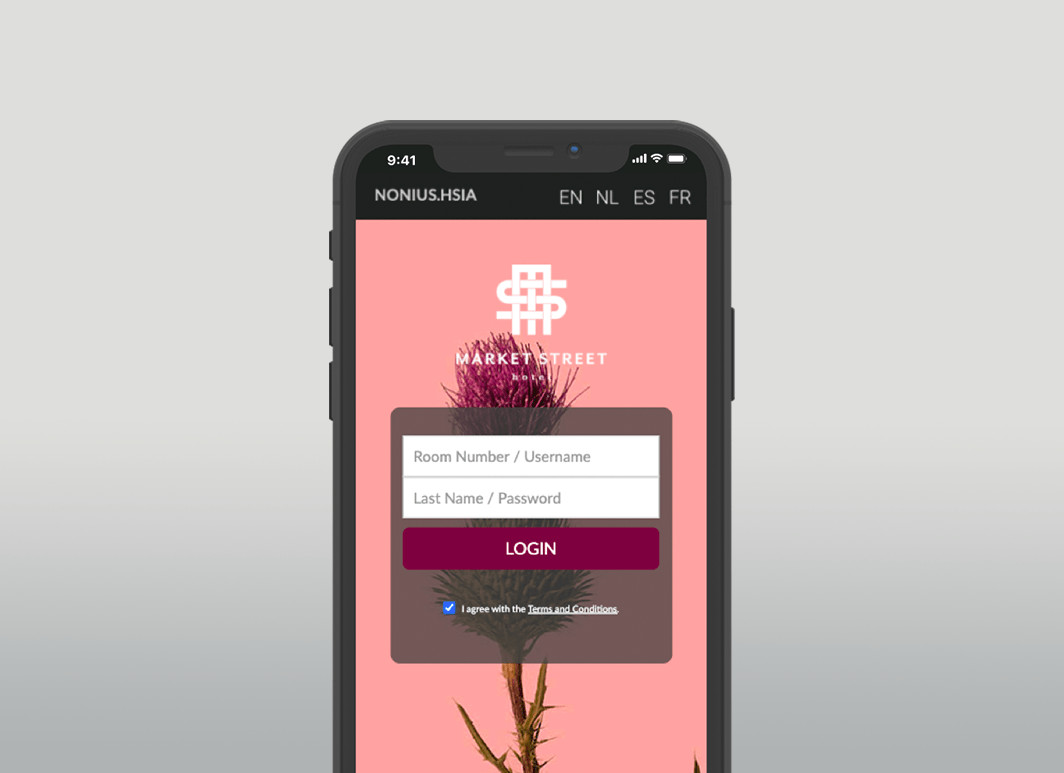 When the guests arrive in their rooms, they are struck by a vibrant, pleasing atmosphere. The blend of design, comfort and a welcoming branded video on their TV makes for a lasting impression.
Nonius TV and Cast
Nonius TV is an engaging channel to communicate with guests, offering valuable content for a memorable experience. It empowers the guest, helping them situate in a new place and know where to find services, products and establishments to cater their needs.
Touristic information, best places to go for a snack or a drink near the hotel, flight schedules at the nearest airport and many other goodies are but a few examples of what Nonius TV can provide for an improved stay. This independence builds trust with the guest, allowing the Hotel to offer its own products and services for upsales without disturbing or interrupting their guests, in a polite and effective manner.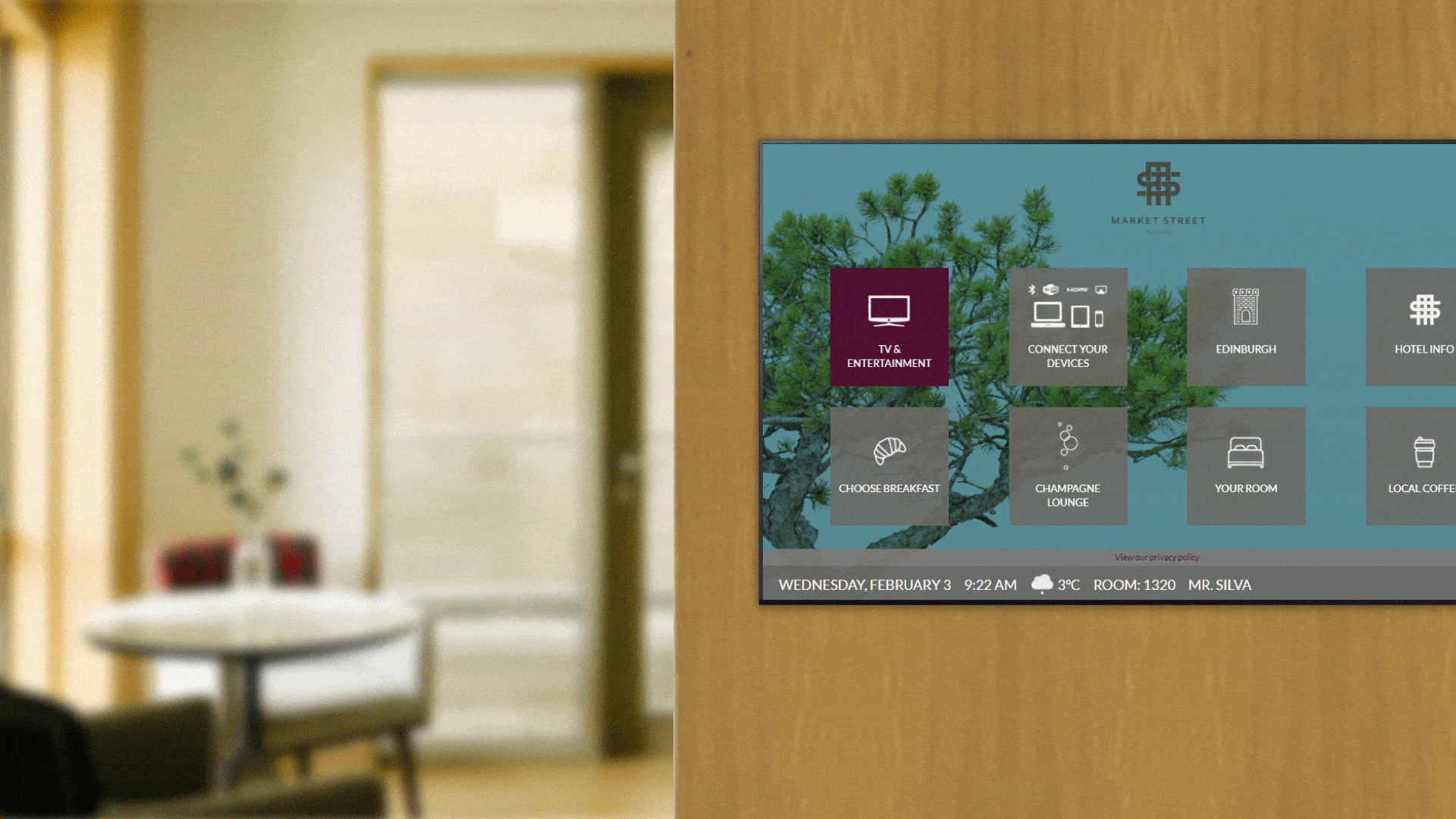 On the entertainment side, there is always a wide array of national and international TV channels and content. The state-of-the-art technology with DVB-T and DVB-S to IP is available in each of the 100 LG LED TV's with interactive IPTV systems.
Streaming is safe and sound, with a home-like experience for the guest: the Nonius Cast granting safe access to his own personal content without the input of login or passwords in third party devices. The hotel has seamless Chromecast integration, so if the guest has logged in to the hotel Wi-Fi, he can stream instantly to the TV, without pairing the device to the TV.
Voice Solutions
When it comes to communication, the flawless experience of Nonius Voice grants the guest capacity for worldwide reach with quality and speed, that is economic for guests and management alike.
The telephones are automatically activated or deactivated when the guest checks-in or checks-out, respectively. Each of the 120 extensions includes Jacob Jensen IP phones for PBX maximum quality, monitored by a central dashboard providing analytics and reports that allows management to reduce telephony costs with a quality upgrade.
Support
To wrap it all up, an impeccable installation, management and system integrations provides 24x7x365 support and maintenance services for all systems with PMS integration and a top-notch NOC (Network Operations Center) Monitoring of Software and Equipment installed. 
All this was made possible thanks to the expertise of Carlton Hotel Collection's IT Team, to create this full-stack guest technology solution and allows us to help create a unique digital experience for its customers.
All Nonius' solutions implemented in the hotel are integrated with the Mews PMS, allowing the update of data in the PMS and simplifying the operation of the hotel.
"As a brand new hotel appealing to the needs of the intrepid traveller, it was very important to us that we offered cutting edge technology to our hotel guests. Nonius Cast works seamlessly to connect our guests' devices to their in-room TVs which means they can bring their favourite apps and boxsets with them whenever they stay with us. It's a huge bonus that we can appeal to both Android and Apple users as both types of device can be supported."

Jill Darling

General Manager Market Street Hotel
"Carlton Hotel Collection offers an unforgettable experience at the new Market Street Hotel, making the Guest's stay a unique experience. I'm very proud of having had the opportunity to work with the team from Carlton in such an innovative project and having as reference one of the most outstanding hotels in Scotland. We are grateful for this partnership and the close collaboration with the Group IT Manager Marcel Sangers and the Market Street Hotel team"

Arthur Maes

Nonius Managing Director for Benelux.