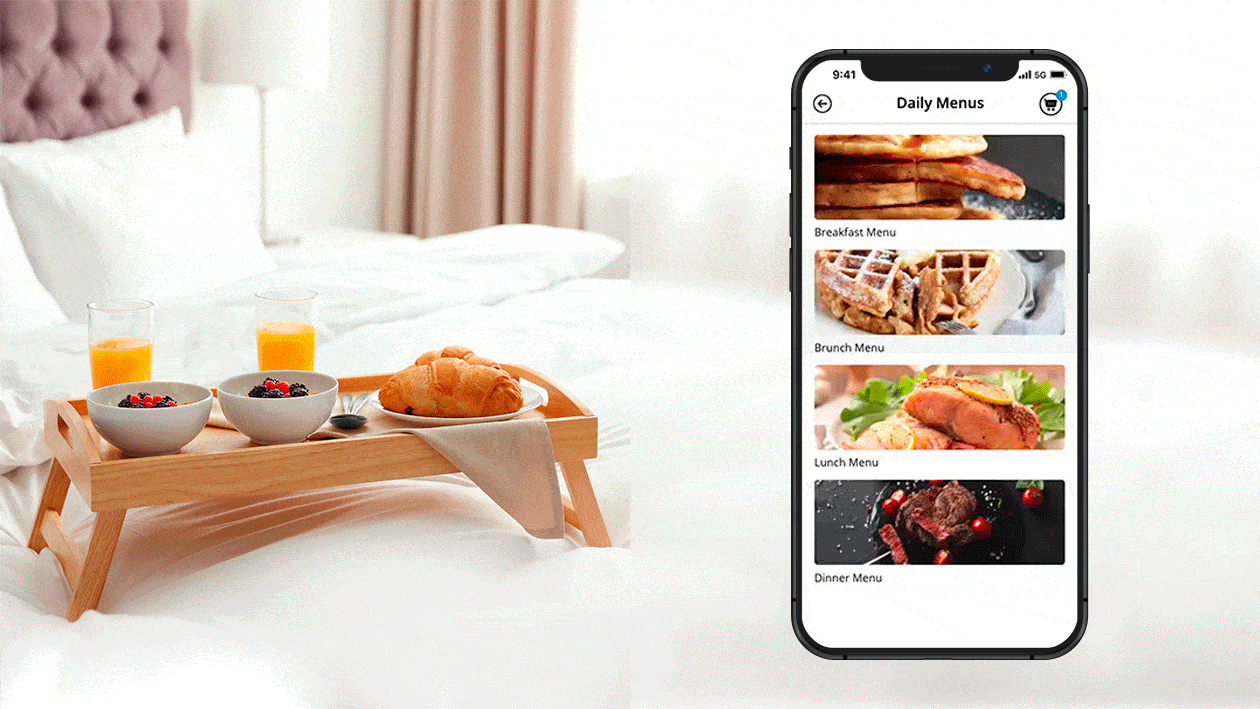 Yes, you can provide your guests with a seamless dining experience whilst reducing unnecessary touchpoints and eliminating print collateral with mobile ordering.
In addition to all the features available on the hotel App, you can now also automate the ordering process from start to finish. This new module integrated with Oracle MICROS Simphony POS will provide a Digital Journey even more complete and contactless for your guests and easy to manage for your staff. 
Having the order feature integrated with POS (Point of Sale) systems also optimizes the hotel's operation, as it makes it a breeze in terms of sparing time to process the requests or invoice manually.
An outstanding Outlet and Shopping Cart
Guests can easily add items to the shopping cart, review their order, view the total price and submit when ready.
The outlet can be explored through a catalogue that is structured in different levels: categories, sub-categories and items. So it's very simple for guests to find the best option for their meals.
It's also possible to set the opening/closing times of the outlet in order to avoid requests outside working hours.
Build your amazing Outlet
The Ordering module also contains an awesome and well designed CMS. This is the place where all the details can be managed to be displayed exactly as configured on the App.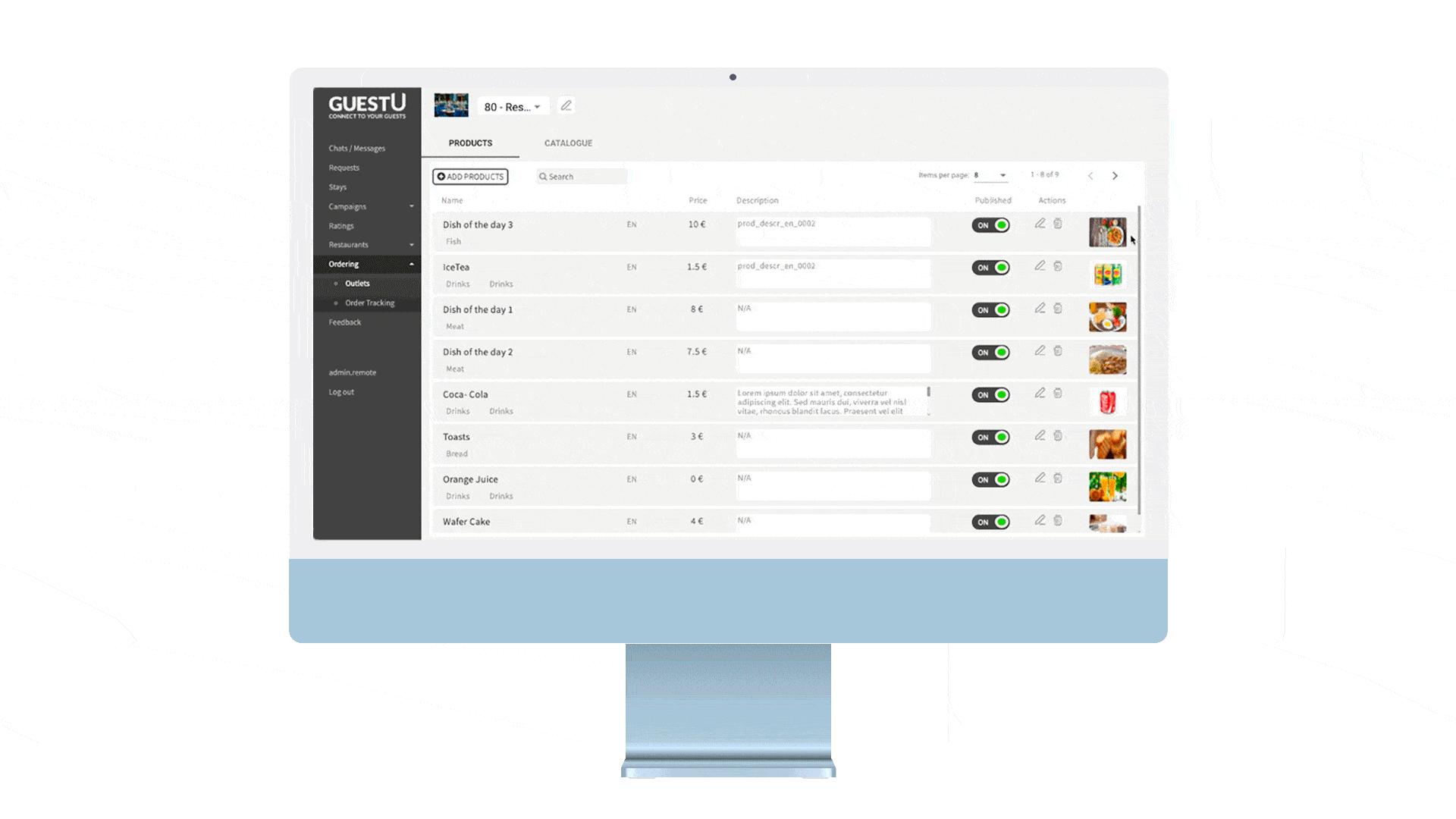 Import all items automatically from the POS and keep prices and availability synced;

Use the App backoffice to add images and translations, and to define how the items are organized and presented to the guests;

Integration with POS allowing orders to go straight to the kitchen and to be billed to the guest room.
Take advantage of your hotel App to increase your F&B revenue!
"When analysing the recent needs of our customers, we realized that we could use the App solution to deliver even more value for the hotels' operation and for their guest experience. The integration of the hotel's App with Oracle MICROS Simphony POS will bring a great resource to our platform.

The great UI/UX to view the menus, place orders, track their status and many other impressive details will definitely satisfy both hoteliers and guests. We are very excited about this new release and hope this will be helpful to our customers."

Manuel Lima

Nonius Mobile Business Unit Director