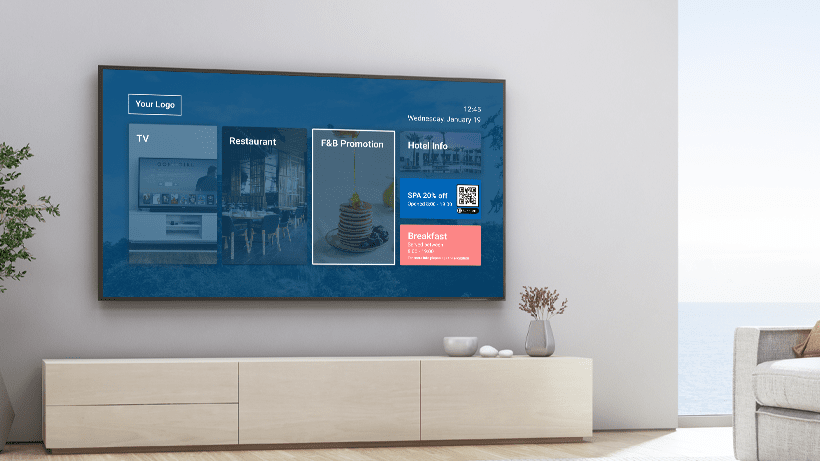 A cost-effective, easy to install, low maintenance and flexible platform that delivers information and interactivity to TV screens over coaxial cable RF TV networks.
The Nonius TV RF is a fully customisable, simple to use, bespoke content generation portal, that runs on any Freeview enabled TV set. The software developed completely in-house, allows hotels to create a design that reflects their own image.
Our Interactive TV solution allows to communicate information to guests, make savings by replacing paper collateral, generate revenue via advertising and promotions, all with your existing coax cable infrastructure.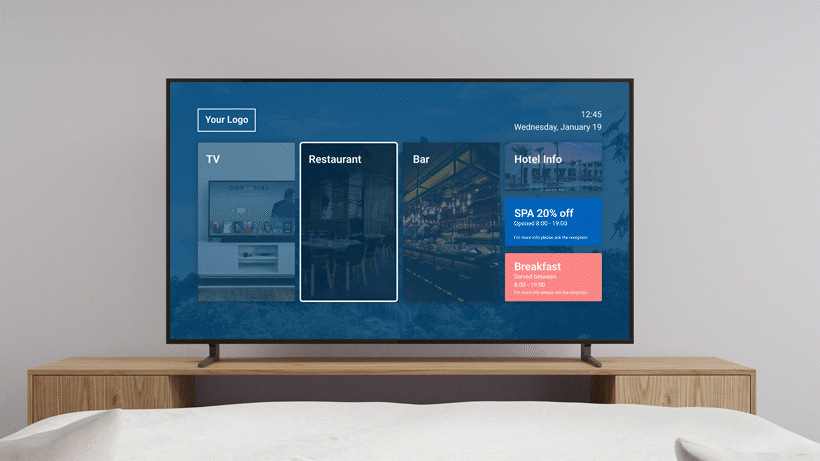 Intuitive interactive TV Portal with simple navigation

No need to invest in new TVs. No STB, no Smart TV, just a standard TV!

Pages with QR Codes to link to other platforms e.g. F&B ordering, table reservation, mobile apps and more!

Compatible with a wide range of TV models and brands