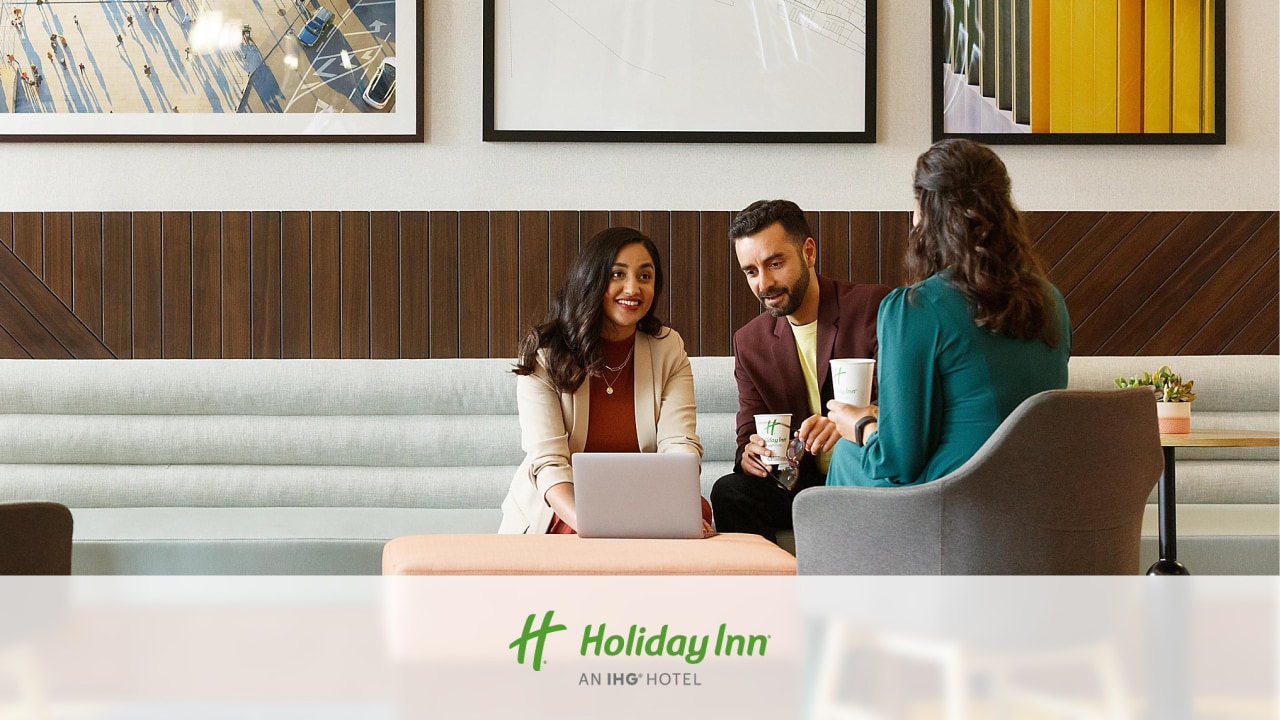 Located in the administrative and royal capital of the Netherlands, the hotel chose Nonius Cast, TV, Internet and Networks solutions to better welcome guests from all over the world.
With 124 rooms and a chic, elegant and modern lobby, the hotel offers all the infrastructure needed for guests who are in town for business or tourism. In compliance with IHG standards, Nonius offers Holiday Inn The Hague – Voorburg the latest in-room entertainment with cost-effective and High Quality TV solution, plus fast Internet connection in all hotel areas.
Reliable and Consistent Internet
As experts in IHG Connect, we offer the most advanced cloud-based Wi-Fi technology combined with a higher bandwidth to please all guests. For this project, we successfully installed Aruba Wi-Fi APs. This is the first joint-project in Europe together with IHG Connect, and one of the first pilot projects for IHG!
This cutting-edge technology provides a steady and reliable Wi-Fi connection for research, entertainment, business and conferences. With many guests coming in for meetings and events, the Holiday Inn The Hague – Voorburg now offers unlimited connectivity for everyone.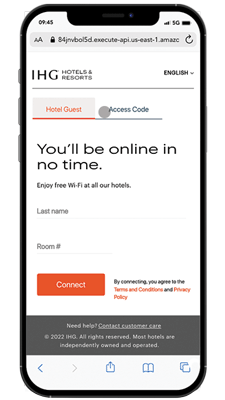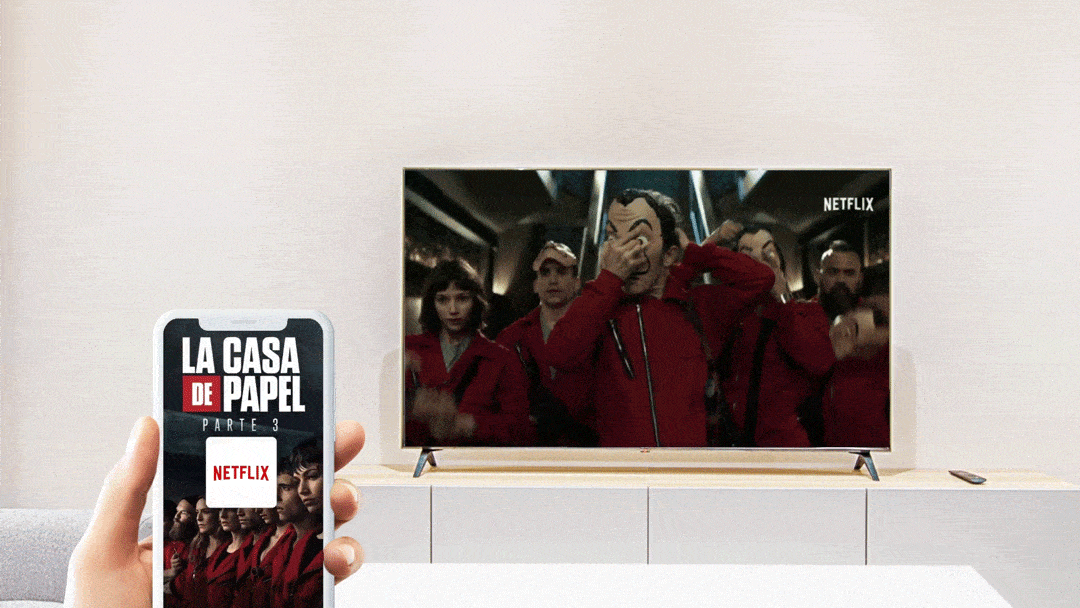 Guest entertainment just one click away
In-room entertainment is a way to please guests and increase the overall satisfaction.With Nonius Cast and TV solutions, guests at the Holiday Inn The Hague – Voorburg will be able to enjoy the latest entertainment and easily cast their favorite content on the Philips MediaSuite TV screen, which includes Netflix, Disney+, HBO, YouTube and Spotify. 
Our technology guarantees a secure environment: no credentials are filled on the TV and all guest account information is automatically erased after check-out. Compatible with any TV or Wi-Fi network, our Cast solution is simple, easy to use and supports multiple devices.
Inform and impress with our Hotel Interactive TV
Our Interactive TV solution allows hotels to provide content for guests in an engaging interface that meets hotel brand standards. By showing services, special offers and personalized messages, the hotel can increase their revenue and save staff time. All of this with total content flexibility!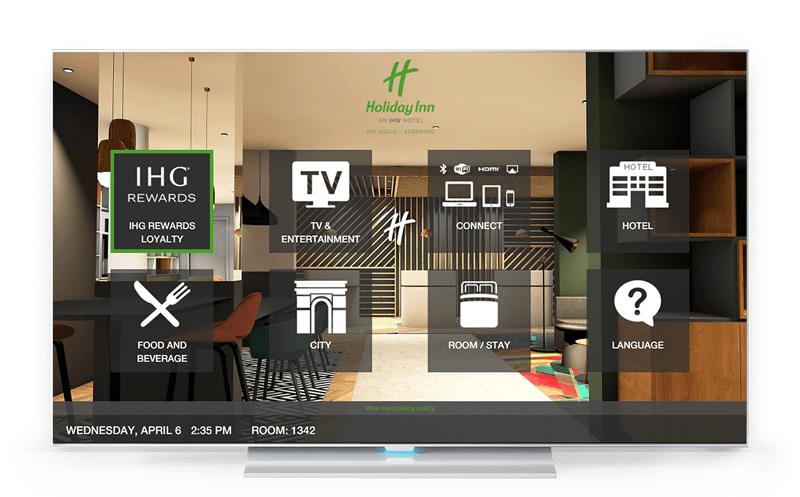 For the Holiday Inn The Hague – Voorburg, our solutions will be integrated with the hotel's PMS Opera Fidelio. We offered all installation services for Internet, Cast, TV, cabling and switching. The hotel can also count on our 24/7 technical support helpdesk from now on.
"Together with our team we were looking for the right partner to team up with for our TV solution. We all came to the same conclusion; Nonius. From the start the cooperation with the team was amazing. The support and guidance were spot on. The interactive platform with its excellent visual environment and the possibility to adjust the content yourself and along the way are perfect for our hotel. The Holiday Inn the Hague – Voorburg embodies the new and exited Holiday Inn brand way forward. We're innovating our public spaces to reflect the evolving habits of our guests and the latest trends. Our rooms are designed to give our guests the ultimate comfort. Therefore, we always like to stay ahead and excel in technological innovations in communicating with our guests. Nonius is the perfect partner."

Tessa de Jong

Director of Sales & Marketing at Holiday Inn The Hague – Voorburg
"Nonius is really proud to work together with the team of Holiday Inn The Hague - Voorburg with superb results. That creates unforgettable hospitality moments in the Guest Journey through our TV and Cast solutions that anticipates their guests' needs. As a partner of IHG, we successfully installed the IHG Connect in the hotel, so guests can enjoy a fast and quality Wi-Fi connection.

We want to thank Holiday Inn The Hague - Voorburg and especially its IT & Sales department, for their cooperation throughout the process. We look forward to many more years of collaboration with the hotel."

Muhammad An-naashih

Key Account Manager Nonius Benelux