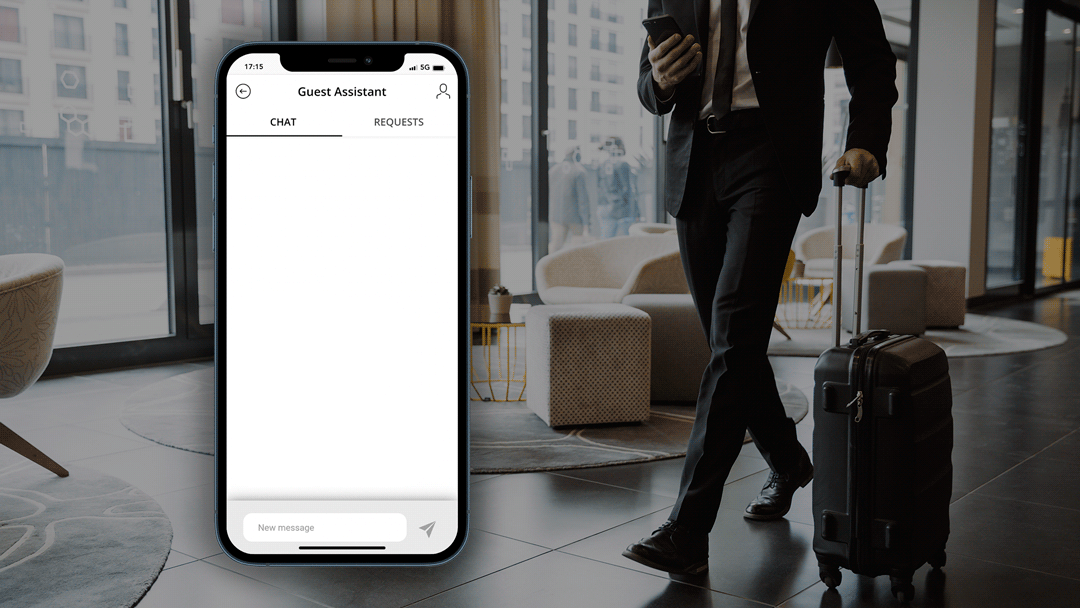 Improve the efficiency of your service and reduce staff effort with an integrated chatbot service powered by ConciergeBot.
Automation is one of the major priorities for hoteliers during periods of staff shortage. Choosing to integrate a chatbot to engage with guests directly in the Hotel App is a practical and cost-effective solution that improves customer service response and boosts the efficiency of the staff's daily tasks.
The Nonius Mobile platform and ConciergeBot integration via API brings convenience and multiple benefits to both hoteliers and guests. They can engage with the chatbot to get immediate answers to common questions without needing to wait for staff availability.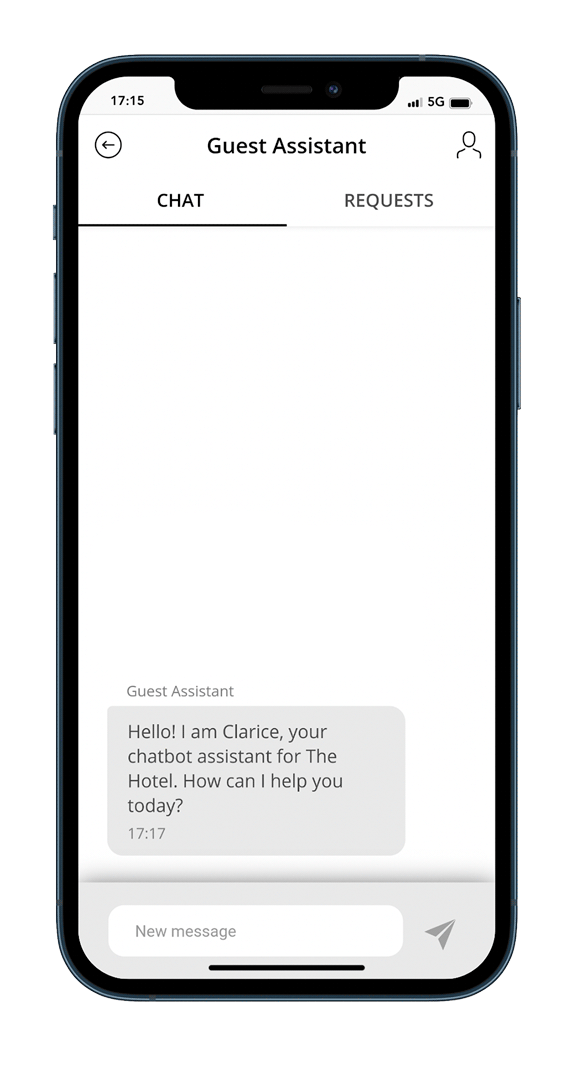 ConciergeBot receives the hotel app data and information from the Nonius Mobile Platform CMS to respond to guests in the chat. Using Google's AI, Translation and Cloud Conversational Services, the chatbot can determine the guest's intent to craft an appropriate response. 
If the chatbot cannot respond to the guest, an email is sent to hotel staff alerting them of the inquiry and allowing them to carry on with the conversation through the Nonius Mobile Platform back-office dashboard. Besides the app, hotels can also integrate the chatbot with other communication channels such as SMS, WhatsApp, etc. 
Hoteliers can also give a name to their chatbot and customise the answers of the FAQ section, such as local restaurant recommendations, check-in and check-out times, points of interest and more.
Why does your hotel need a guest chatbot?
24/7 support
Chatbots can provide customer service 24/7, 365 days a year, sending timely responses to guests regardless of the time and day.
Multilingual chat
The chat can work in the guest's preferred language, making sure all app users have access to the feature. Current languages supported are English, Spanish and Portuguese, with additional languages customizable upon request.
Process automation
Optimise hotel operations by boosting the efficiency of your staff. The chatbot reduces the time spent answering simple, repetitive inquiries, allowing more time to respond to pressing guest needs.
Up-sell and cross-sell opportunities
Take advantage of the chatbot to advertise campaigns and promote exclusive services. This technology offers a new point of interaction with guests during their stay.
Assist app users through guest-facing technology that simplifies language barriers with automated answers. Create your own concierge service bot and offer your guests a fully digital experience.
"At ConciergeBot, we're excited to offer our chatbot technology to all of Nonius' hotelier clients and their guests. We've collaborated closely and carefully to seamlessly integrate our service into the Nonius mobile app and train our bots to respond to guest inquiries and escalate to staff when needed. We look forward to providing a useful and helpful service and to delighting the Nonius mobile app users!"

James Silva

CEO at ConciergeBot