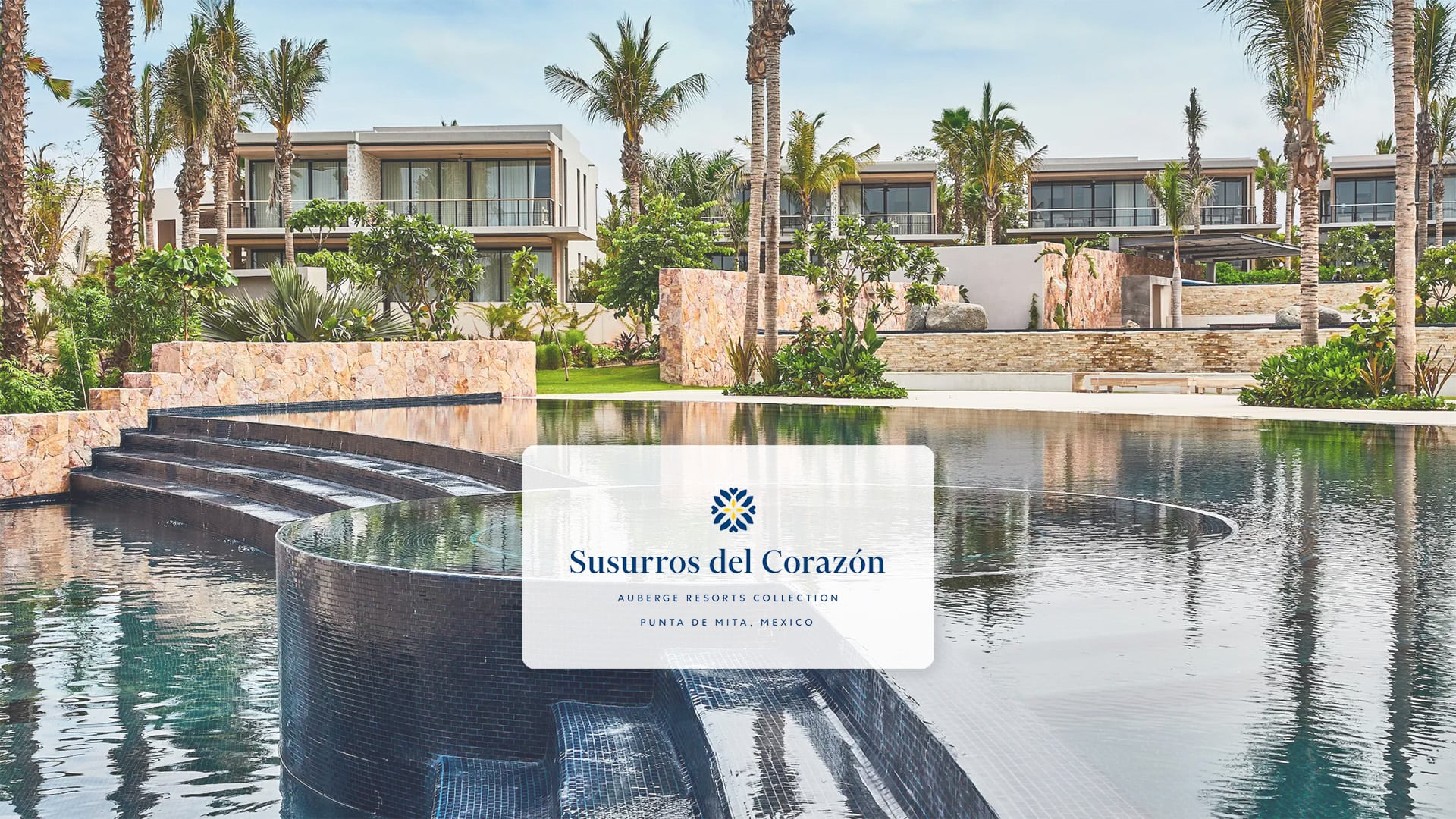 Nonius Cast and TV solutions elevated guest satisfaction and opened up new revenue opportunities by bringing personalised and seamless in-room entertainment to all 112 rooms and 225 TV points at Susurros Del Corazon.
Located on Mexico's Riviera Nayarit, Susurros Del Corazon is a luxurious resort managed by Auberge Resorts Collection, a premier hospitality company with 26 properties worldwide. The resort provides a one-of-a-kind getaway for travellers in search of an authentic Mexican experience, with a strong emphasis on sustainability and preserving the natural environment. The resort offers an eco-friendly retreat for guests, providing a truly unique and memorable stay.
Seamless Cast entertainment to complete guests' dream vacation
Following a day basking in the sun on the Mexican beaches, Susurros Del Corazon's guests relax and catch up on their favourite TV series using Nonius Cast solution. By streaming their own content from mobile devices to the in-room TV through the hotel's Wi-Fi network, guests can effortlessly enjoy personalised entertainment. The solution also lets the hotel advertise its services and amenities, via the Cast Portal, resulting in added benefits for both guests and the hotel.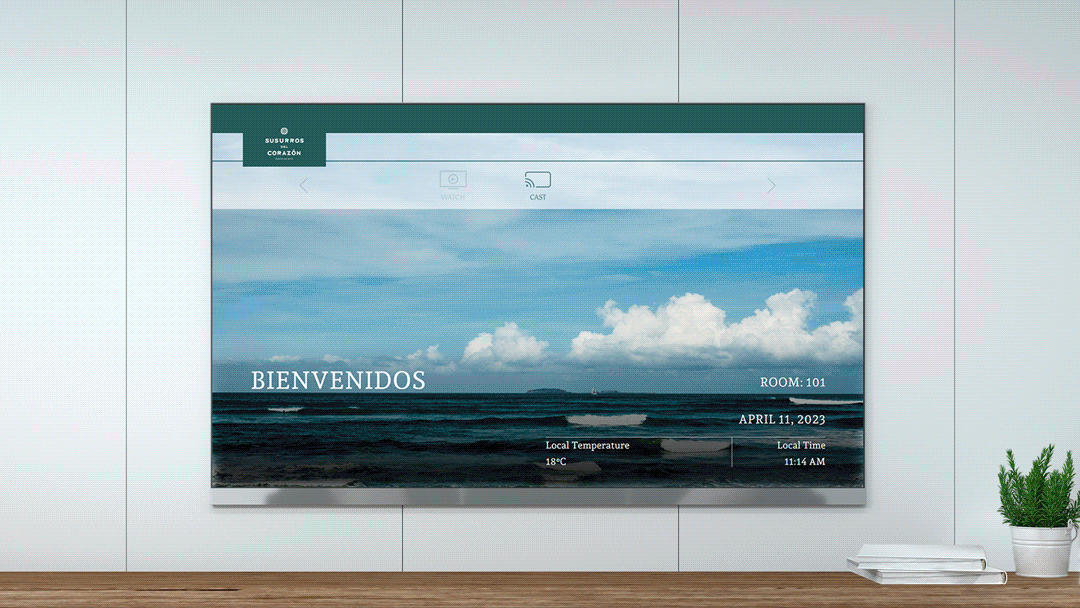 Unleashing the power of the in-room interactive TV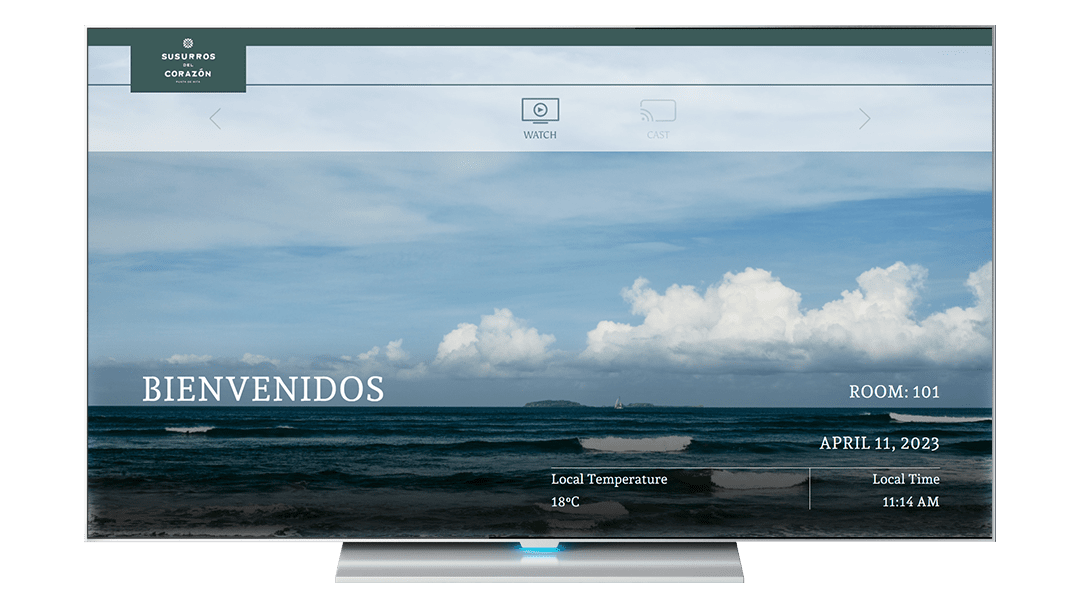 In addition to the Nonius Cast solution, the in-room TVs at Susurros Del Corazon provide a variety of entertainment options and serve as a communication channel for the hotel. This solution offers guests a range of channels and content, while also providing targeted advertising and upselling opportunities for the hotel. The TV portal reflects the hotel's branding standards for a cohesive brand experience.
Eco-friendly and sustainable solutions
By allowing the hotel to digitise and promote its services and amenities on the in-room TVs, Nonius' Cast and TV solutions have helped to reduce the need for printing, aligning with the hotel's eco-friendly focus on sustainability and preserving the natural beauty of the surrounding environment.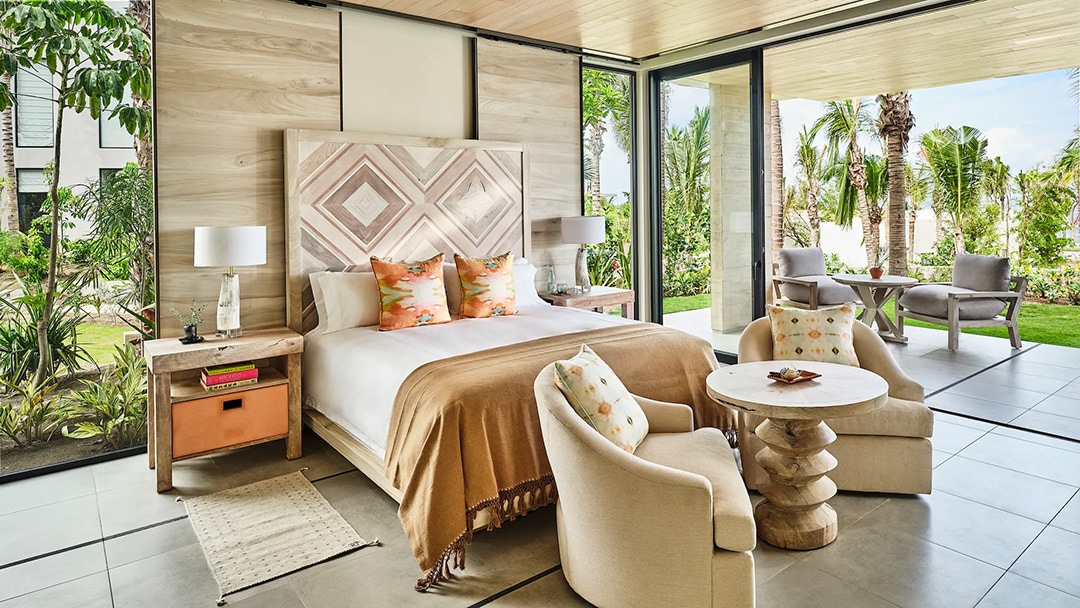 Technical services and support provided by Nonius Mexican team
This project was successfully deployed by the Nonius Mexican subsidiary, located in Cancun, which ensured a smooth and efficient implementation process. Our local team also provides ongoing technical support to the hotel, 24 hours a day, 7 days a week, ensuring that our technology solutions continue to exceed the expectations of the hotel and their guests.
"At Nonius, we are thrilled to have been chosen as the in-room technology partner for the stunning Susurros Del Corazon Punta de Mita resort in Mexico. As a leading provider of interactive technology solutions, we understand the importance of meeting the high standards of luxurious resorts like Auberge Resorts Collection. We are grateful for the opportunity to work with such a prestigious brand and thank them for their trust in our technology and support. Our heartfelt thanks also go out to the staff at Susurros del Corazon for their cooperation during the implementation process."

Jardar Bjelland

Nonius Mexico & Caribbean Director