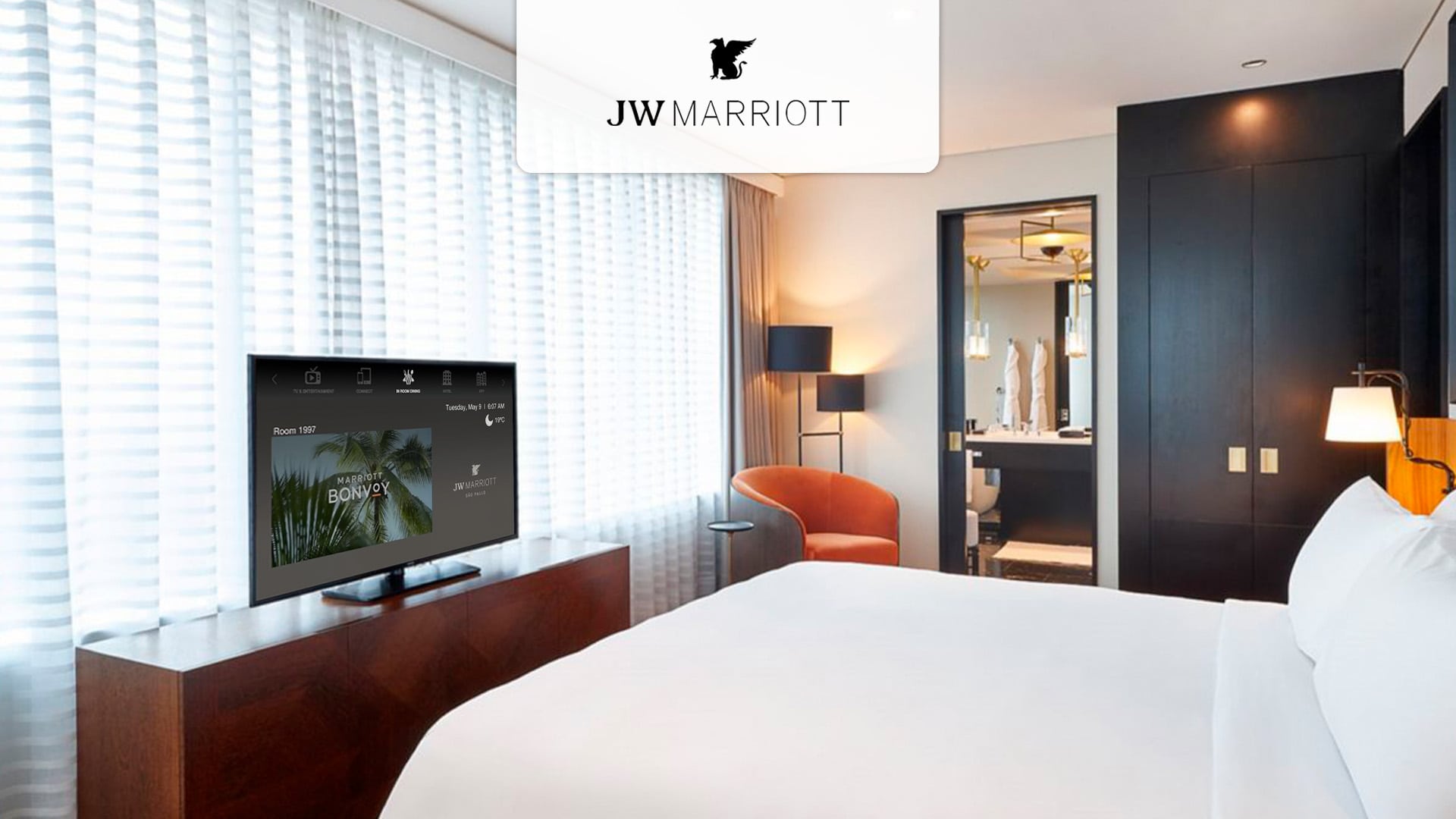 JW Marriott São Paulo has implemented several Nonius solutions to improve the guest experience, including Interactive TV, IP Headend for TV Channels and Cast.
JW Marriott São Paulo is part of the Marriott International luxury hotel chain and is located in the city's financial district. Known for its 258 spacious rooms, personalized services and high-quality facilities, the hotel provides unique and luxurious stays to its guests.
In-room TV Streaming: Connectivity, Comfort and Security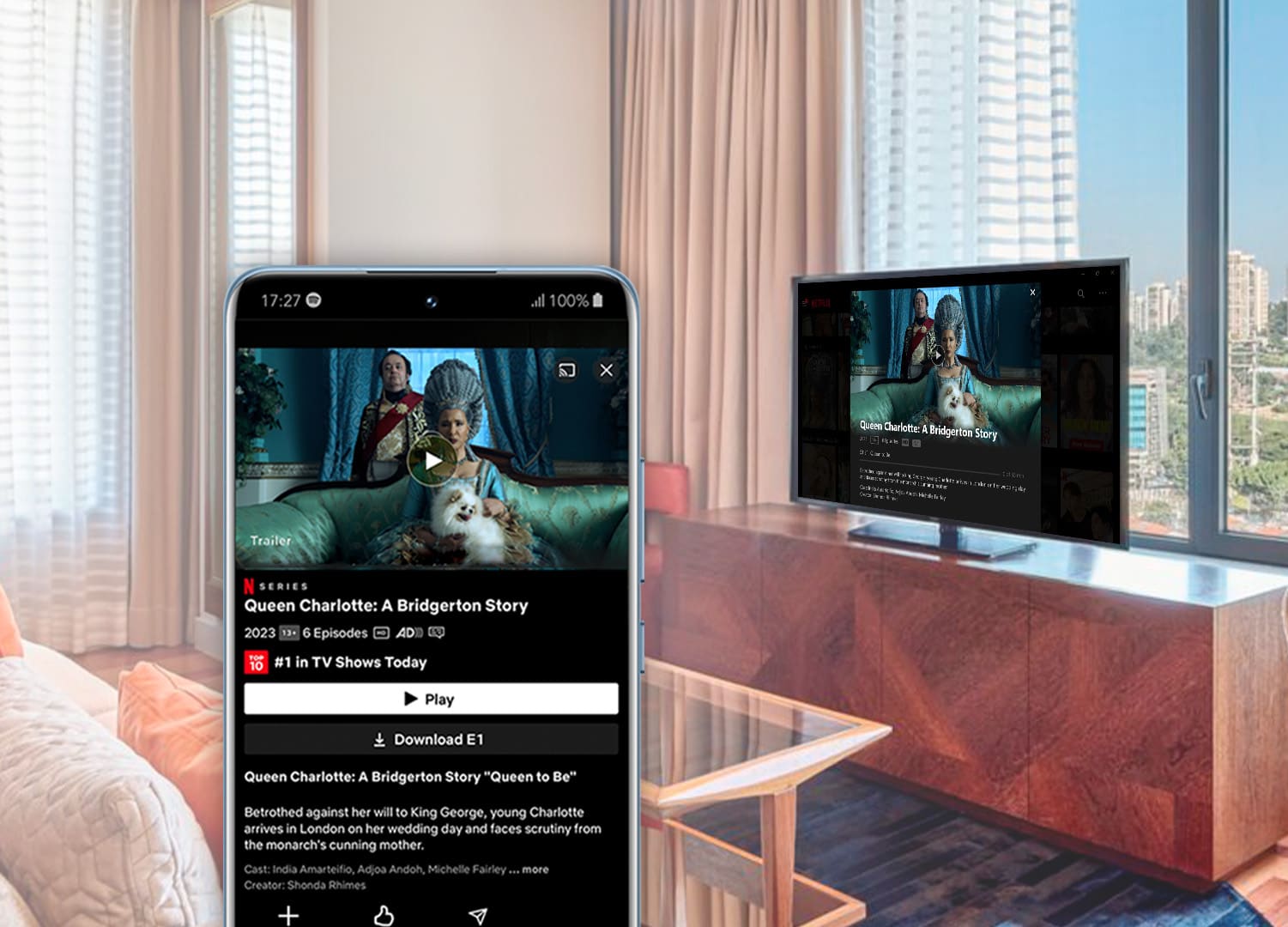 Our solution deployed at JW Marriott São Paulo offers guests the possibility to stream their favourite content safely, easily and seamlessly on their in-room TV. 
Only the Chromecast in their room is visible, offering security and avoiding the need to enter their credentials on the TV.
Personalized Interactive TV Experience
With Nonius' Interactive TV, guests at the JW Marriott São Paulo can enjoy an easy-to-use, high-definition TV experience. The system features a multi-language menu and TV and radio line-up automatically preset in the guest's language.
The in-room TV allows the hotel to promote its services, increasing sales and reducing operational costs thanks to digitalisation. In addition, the TV image is customised with the brand image and standards of the hotel.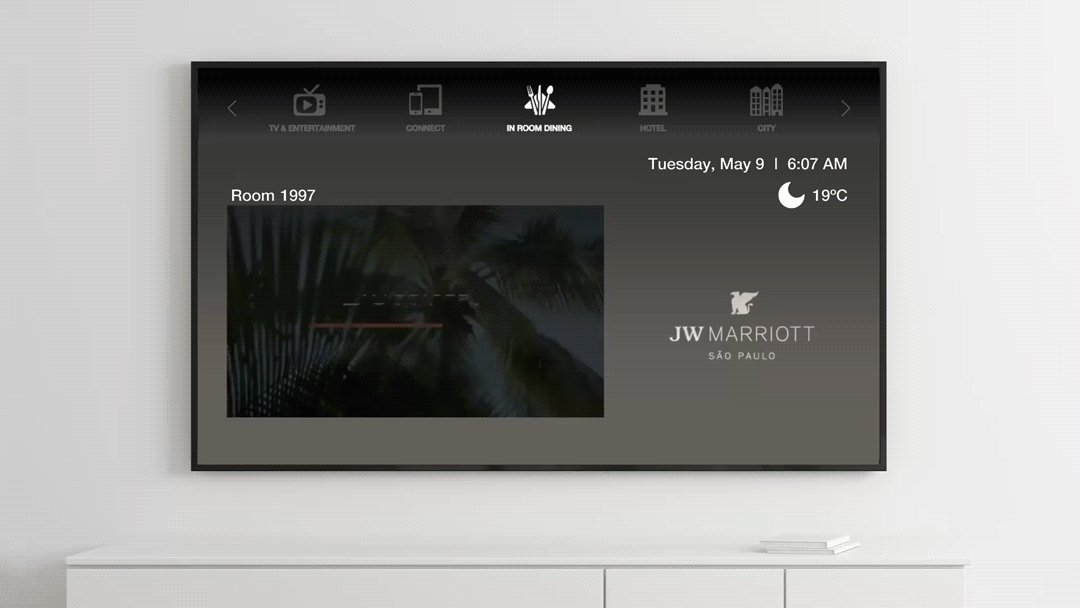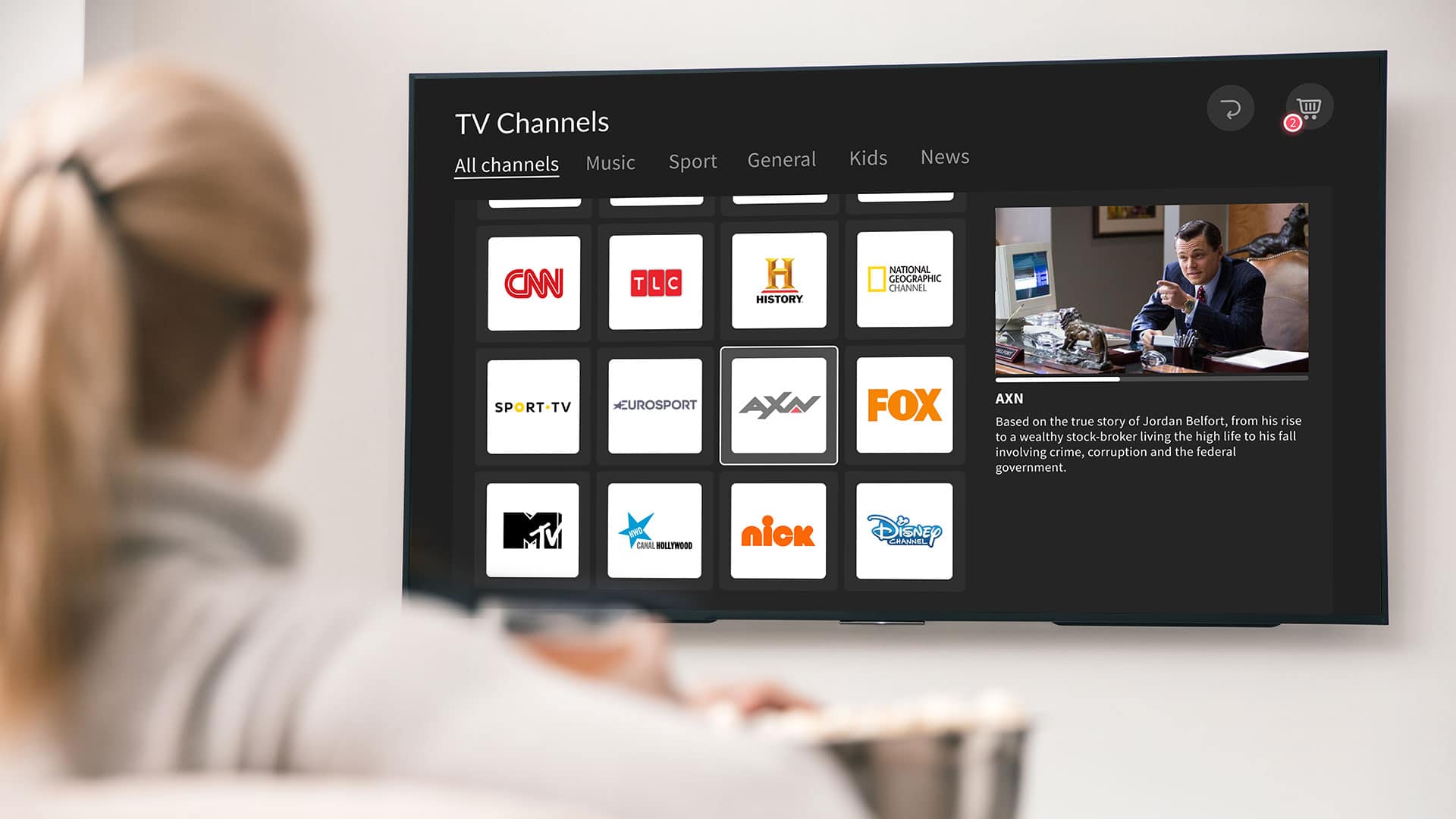 High quality TV channels
Nonius provided the Headend solution for IP TV Channels, with capacity for 20 closed and open channels available in the region. This solution allows diversifying the offer of international channels, meeting the different profiles of each guest.
Technical Services and 24/7 Specialized Support
Nonius provided a specialized team to manage and implement the project, being responsible for the assembly and installation of the TV rack, accessories and antenna installation, ensuring efficiency and deadlines. We also ensured training for the system operation, dedicated NOC and 24/7 support in three different languages. 
JW Marriott São Paulo has access to real-time dashboards for monitoring and ROI analysis of the digital solutions available to guests.
"It is a great honour for Nonius to be part of the set of solutions and services that allow us to offer guests a unique experience at JW Marriott São Paulo. We thank the commitment and partnership of the entire team involved in the project and solution implementation, which counts on Cast as a differentiator for an even simpler TV integration with the clients' devices."

Danielle Aleli Pereira

Key Account Manager at Nonius Brazil