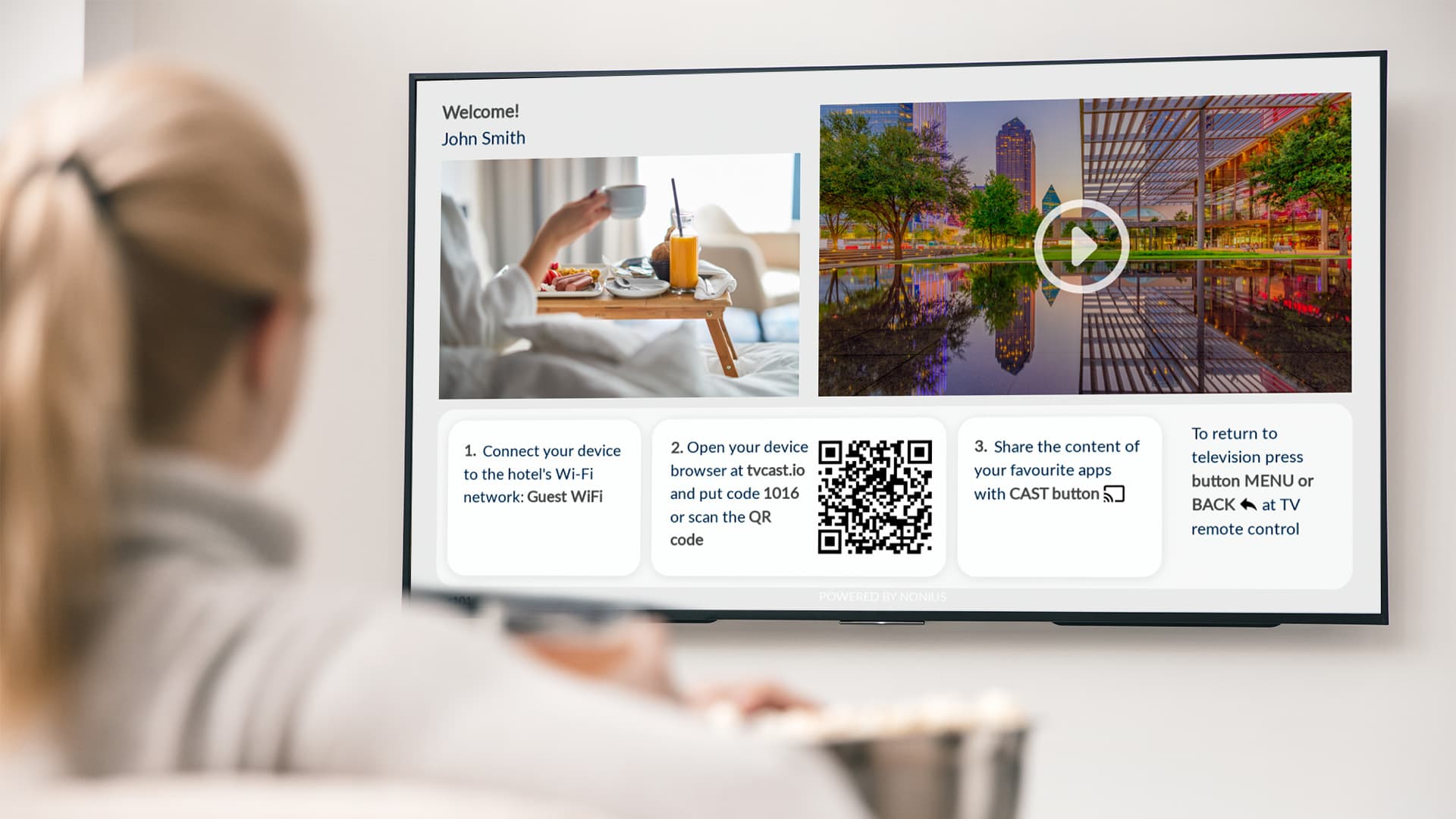 We are excited to announce a significant enhancement to our  HTNG TechOvation award-winning Nonius Cast Solution! We have added support for Google Gen4 Chromecast, ensuring a seamless and enhanced entertainment experience for your guests.
A Unified TV and Chromecast Experience
Nonius Cast Solution, with its latest update, offers a unique proposition – a single remote control that effortlessly manages both the TV and Chromecast dongle. Now, guests can easily navigate through streaming apps (Netflix, Disney+, Amazon Prime Video, Apple TV+, YouTube, HBO Max, etc), and adjust TV settings using one stylish and intuitive remote.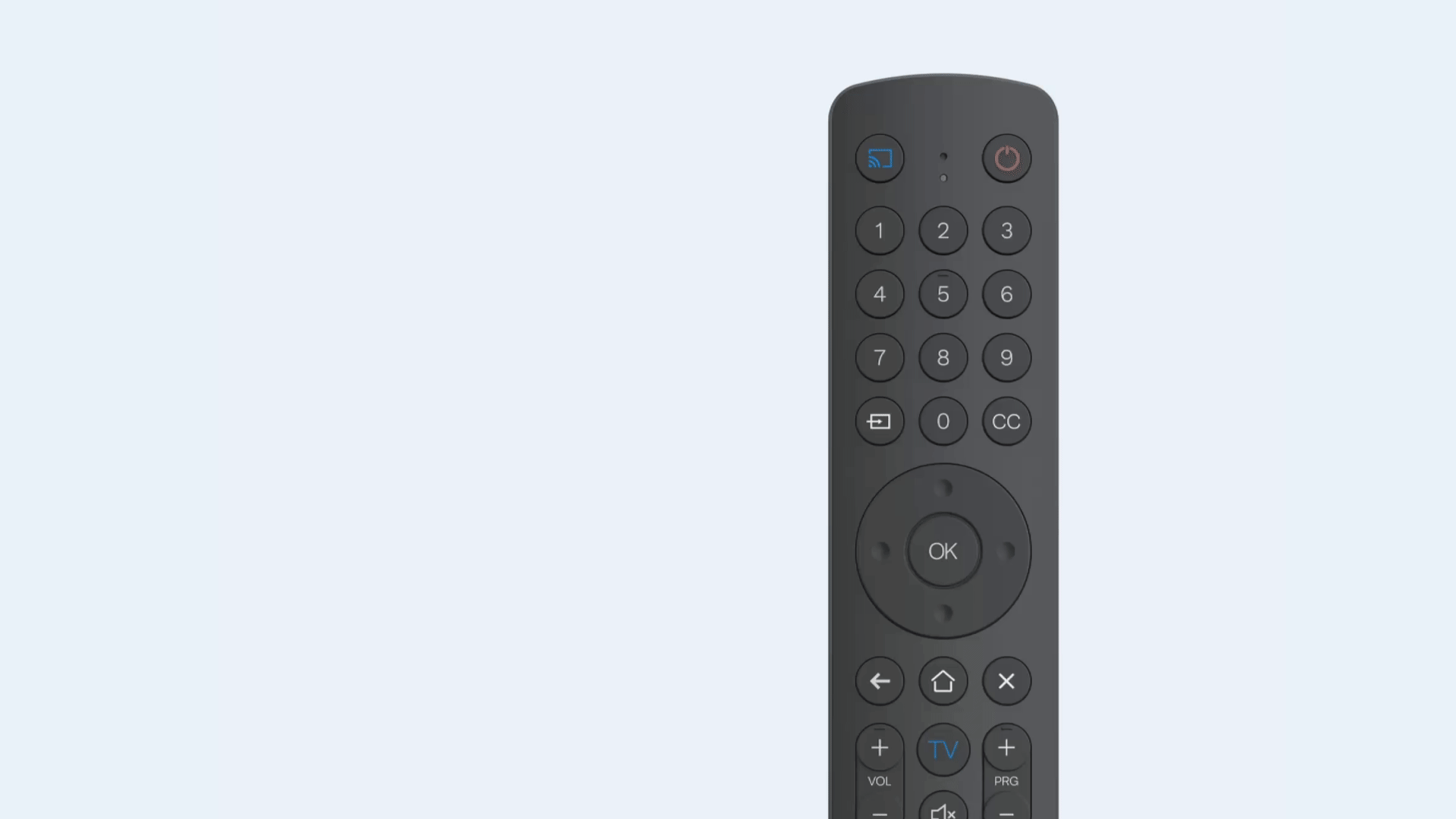 Nonius Elegant Bluetooth Remote for Enhanced Interaction
This new remote allows for seamless interaction with any TV, providing guests with intuitive control over menus and various TV functions. It features TV auto-configuration and battery indication, facilitating maintenance and ensuring guest satisfaction. The best part is that the same remote is provided in all rooms, even if the TVs are different, ensuring consistency and convenience for both guests and staff. These advanced features bring cost efficiency within the same range as the original TV remote.
Continued Netflix Support with Guest Credential Privacy
With Nonius Cast seamlessly integrated with the hotel's Wi-Fi, your guests can effortlessly cast from all applications without the need for pairing devices using PIN or QR codes. When it comes to Netflix and Google Gen4 Chromecast, guests will be required to insert their credentials on the in-room TV, which today is facilitated using a QRcode. Rest assured that your guests' privacy is protected. Nonius Cast, integrated with your PMS, automatically clears the guest's Netflix credentials upon check-out, ensuring their personal information remains secure throughout their stay. Any personal data associated with any streaming service is erased on checkout and Nonius assures compatibility with more than 60 PMS for this purpose.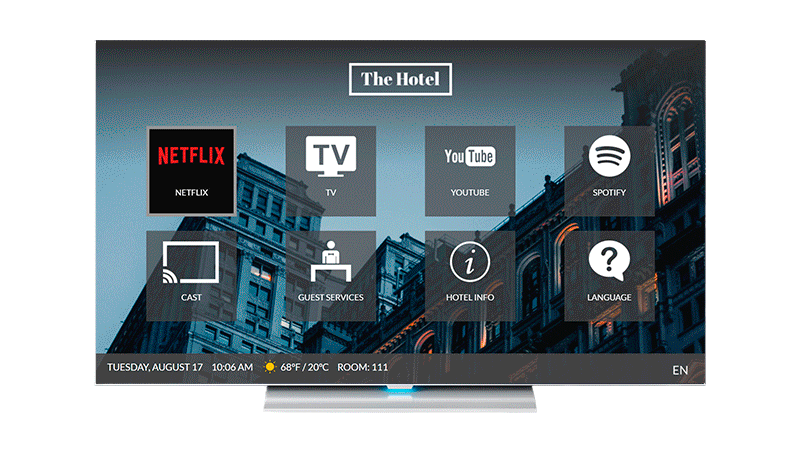 Enhanced Security and Monitoring
Our Nonius Cast Solution ensures a securely installed dongle, complete with tamper monitoring and alerts. This robust security feature safeguards against unauthorised access and theft and ensures the integrity of your entertainment system.
Unmatched Compatibility and 4K Resolution
Now you can experience the brilliance of 4K casting on your UHD TVs. Our solution fully supports 4K resolution, delivering stunning visuals and an immersive viewing experience. Additionally, Nonius Cast is designed to seamlessly integrate with any TV featuring a spare HDMI port, making it compatible with a wide range of models.
Protect Your Existing Investments
Nonius Cast Solution works with both coax and Cat 5/6 Ethernet infrastructures; thereby leveraging and protecting your current infrastructure investment. There's no need for costly upgrades or special requirements, saving you time and money.
Upgrade your TV entertainment experience today with Nonius Cast Solution, giving your guests a seamless and intuitive casting experience while ensuring their privacy and security.

Contact us today to learn more about this exciting update and how Nonius Cast Solution can enhance your entertainment offerings.
"Nonius' support of the 4th generation of Google Chromecast is a cause for celebration!
This evolution showcases Nonius' commitment to staying at the forefront of technological advancements. Meeting the market demand, the hospitality industry recognizes the importance of casting capabilities in today's streaming-focused world. I'm really excited about this evolution of our product and looking forward to seeing the first instals in the next few months."

Pedro Agostinho da Silva

TV/CAST Product Unit Director at Nonius