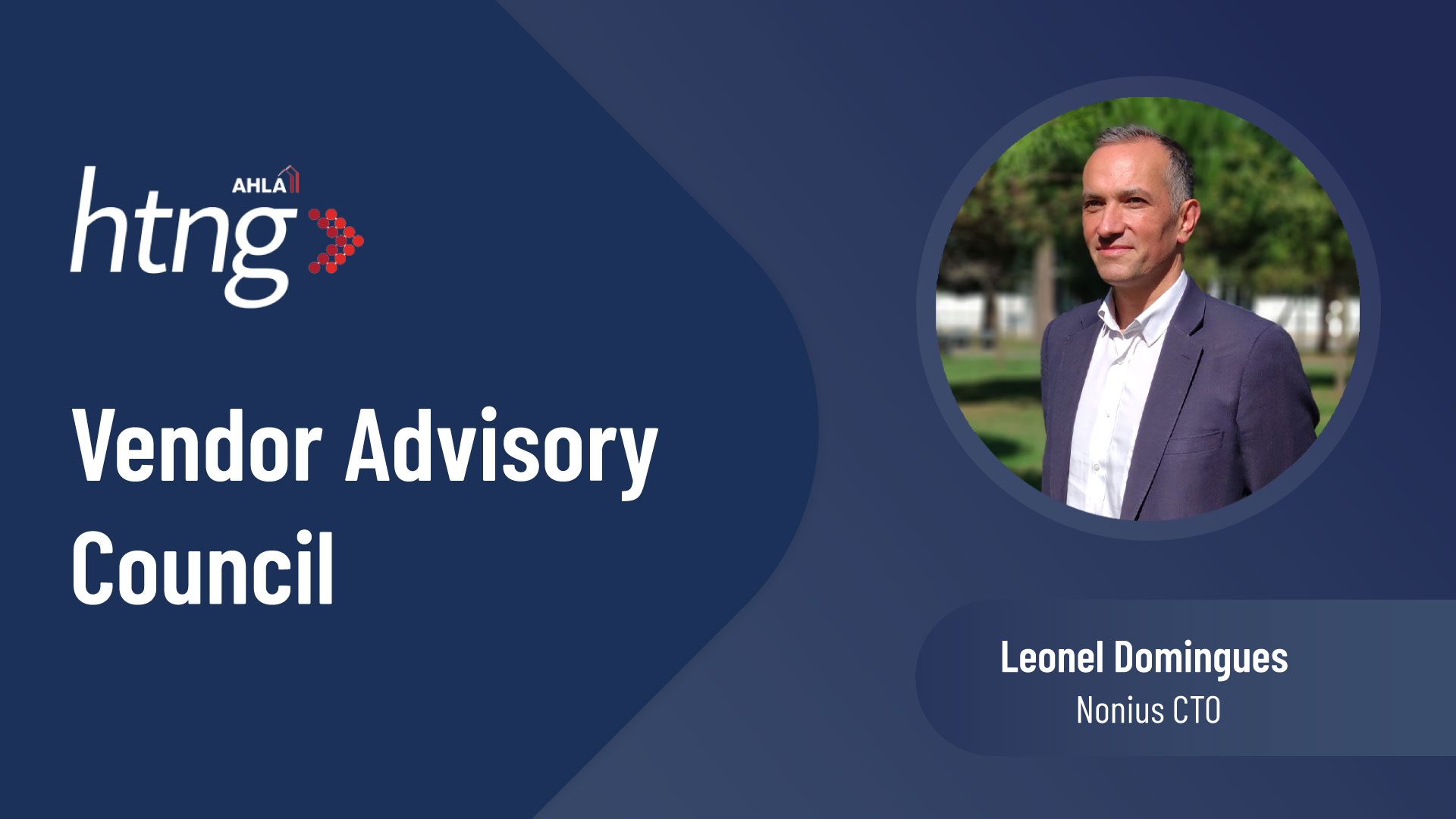 Nonius, an active member of Hotel Technology Next Generation (HTNG) for over a decade, is proud to announce that its Co-founder and CTO, Leonel Domingues, has been selected for a seat on the esteemed HTNG Vendor Advisory Council (VAC).
With a longstanding involvement in HTNG, Nonius reaffirms its dedication to hospitality tech.
The HTNG VAC stands as a robust and insightful council of the American Hotel and Lodging Association (AHLA). The AHLA boasts more than 32,000 member properties, forming a vast representation of the entire hotel and lodging sector globally.
Leonel's dedication and unparalleled expertise in the hospitality technology arena makes him a valuable addition to the HTNG Vendor Advisory Council. He will work alongside other industry pioneers to deliberate and formulate strategies for the challenges within the hospitality sector. Their combined expertise will empower AHLA members to leverage technology more effectively, discover new growth avenues, and shape the industry's promising future.
The VAC represents the collective interests of technology vendors caring for the hospitality industry to unlock global business potential. The VAC strives to surface thought leaders, elevate workgroup outcomes, increase awareness of American Hotel & Lodging Association (AHLA) initiatives, strengthen Allied membership engagement, and educate the hotelier community on industry-wide technology advancements.
"It's an honour and a privilege to represent Nonius on the HTNG Vendor Advisory Council. The ever-evolving hospitality industry demands continuous technological advancement. I look forward to working closely with industry colleagues to ensure that technology effectively enhances guest experiences and streamlines hospitality operations."

Leonel Domingues
Leonel will be attending the HTNG Conference & Hotec EMEA 2023 in Lisbon, Portugal from October 29-31 at the Cascais Miragem Health & Spa. Don't miss this chance to engage and share insights with him personally.