Nonius Hub: a powerful hotel PMS integration tool
We make available our 18 years of experience integrating 120+ hospitality systems. Seamless systems interconnection will save staff time, reduce friction and optimize processes.
Schedule a Demo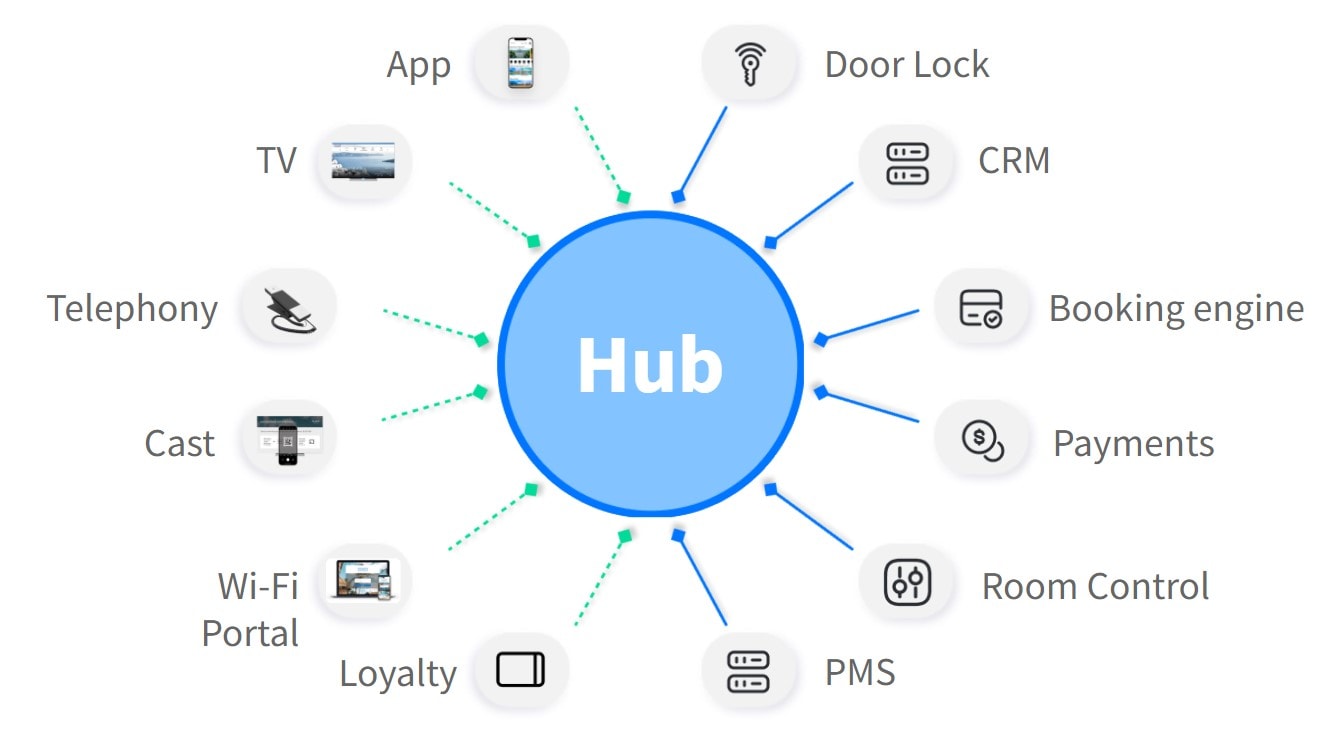 1 Platform = 120+ Integrations
All our integrations are ready to activate in your property and additional integrations that you require can be easily added. The Nonius Hub is available in a flexible SaaS model and its APIs allow for a fast deployment.
You can choose the best in class system for each function and we will help you plug it in easily.
Essential for data collection/sharing between systems. Optimise processes, reduce errors and loss of revenue.
What will the Nonius Hub do for your property?
Reduce integration complexity
Make it much simpler for you to integrate, because you just need one point of integration to have all your systems connected.
Untether applications from vendor systems
Allow you to use the information you need, rather than worrying about proprietary environments and making them work together.
Connect different vendor systems seamlessly
All the different systems you have on-site will be able to work together as one simple ecosystem.
Integrate your systems to drive revenue, increase efficiency and deliver a personalised guest experience.