Nonius deployed redundant digital headends and LG Pro:Centric V TV systems in 12 properties in Belgium and the North of France.
The PREM Group is one of Europe's leading hotel management companies and manages over 45 hotel and apartment locations. PREM Group partners with prestigious hotel groups and brands like InterContinental Hotel Group (Holiday Inn, Express by Holiday Inn, Crowne Plaza & others), Wyndham (Ramada, Ramada Plaza & others) as well as managing PREM Group's own brands, Leopold Hotels and Premier Suites.
In 2014, PREM and Nonius began collaborating on a HSIA Management initiative. The relationship between the companies has recently extend to in-room entertainment after PREM selected Nonius to equip all of the 12 PREM Group properties in Belgium and France with a modernized digital TV system.
All properties now benefit from an extensive TV playlist featuring 50+ TV and radio channels with a diversified offer. The provided service is based on a redundant TV headend system designed by Nonius. The core of the solution is a DVB to QAM transcoding system, all designed and deployed by the Nonius team.
The content and settings of the LG LED Hotel TVs, are managed from LG Pro:Centric V server, which is accessible from any location. The content is available in several languages and consists of: TV Channel Grid, Hotel Information, Weather, Guest Directory, Welcome Message and Wake-up function.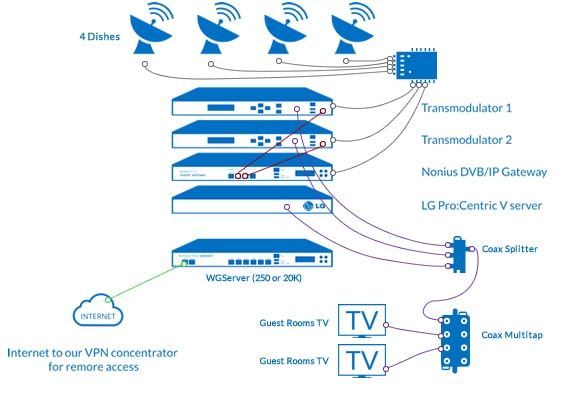 Thanks to the rework Nonius conducted on the coaxial infrastructure and TV reception by satellite dishes, the picture quality is pristine. Guests now have a great experience watching a large variety of content on the 32" and 43" screens, installed in all rooms and public areas.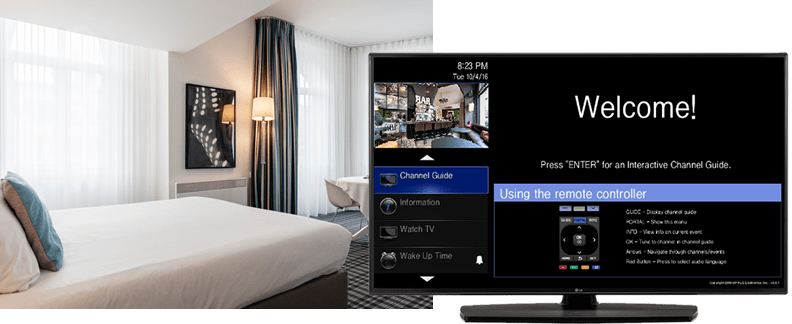 The project, which included installation of 1400 TV sets, was managed by Nonius' local team in The Netherlands, in a record time, without any inconvenience for the guests. Once again, Nonius sets itself apart from other hospitality systems integrators and service providers by offering a full range of IT and Guest Technology solutions that are available from a single source.