High definition Live TV, mobile casting, digital signage, information, movies, PMS integration and branded mobile app.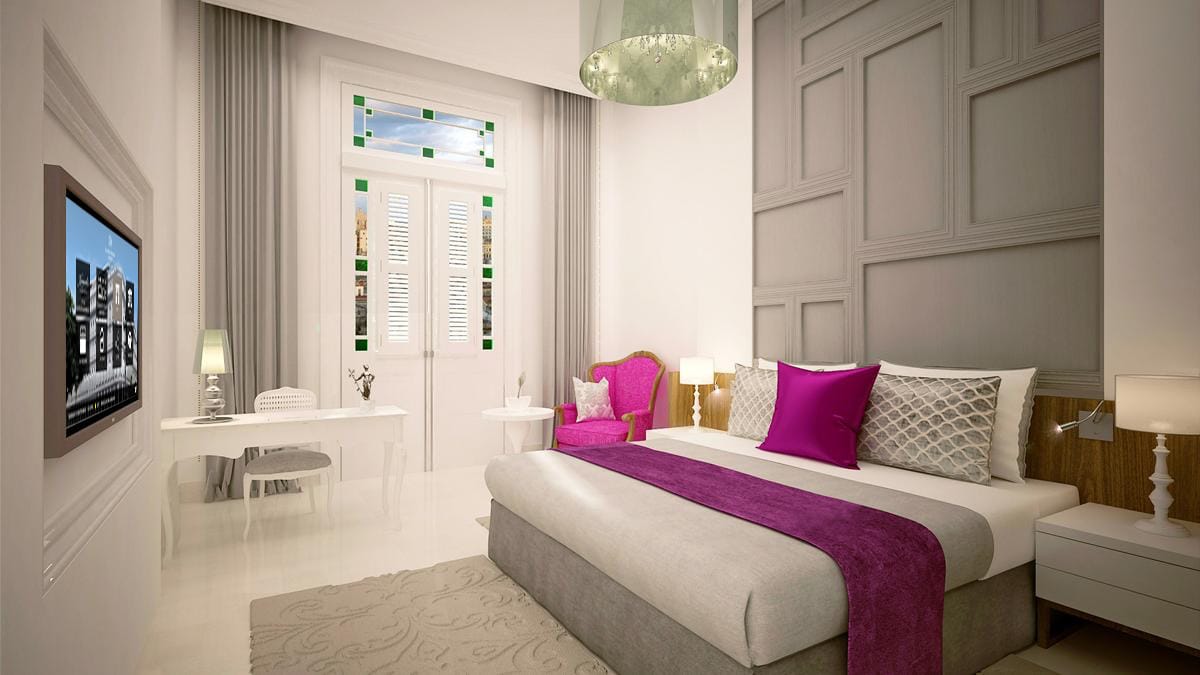 The 246 rooms will have Samsung 690 series Smart TVs running Nonius Interactive TV system. The Nonius TV solution, running embedded in the TV, allows the hotel to inform and entertain their guests as well as actively cross-sell their services.
Nonius has equipped the hotel with Apple TVs in every guest room, integrated with the interactive TV platform. This allows the guests to stream their own content from their own device to the TV through AirPlay technology (BYOD/BYOC). For Android users, this is possible through Miracast technology in the TV itself.
Nonius has also developed a mobile app under the hotel's name – for guests to download to their own Apple or Android devices.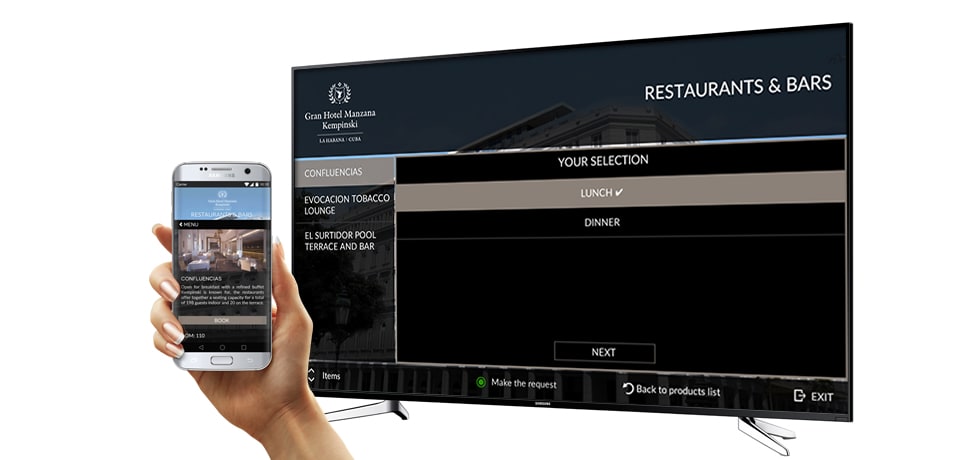 For this specific hotel, Nonius also developed some new software features requested by the operator, as for example a tool enabling the guest to reserve a table in the restaurant, through the TV or the mobile app.
Nonius digital signage solution is also installed on monitors throughout the public areas in the hotel – allowing the hotel to promote the amenities, publish airport arrival/departure info, meeting rooms overview, run campaigns etc.
American companies still aren't allowed to build in Cuba, and the 120-year-old Swiss company Kempinski will operate the hotel under a management contract with Cuba's Grupo de Turismo Gaviota.
"We are very thankful and proud that Kempinski and Grupo Gaviota, have put their trust in Nonius, and that we have been given the opportunity to partner with such a prestigious hotel group and such an exclusive project – the first 5 star hotel in Cuba. We look very much forward to work together with them as their in-room technology partner for this property.
It is just about a year since Cuba opened itself up to tourists from the US, and since Americans began to visit, the country has struggled to catch up with the accommodation on offer. Although Havana is a city of more than 2.1 million residents, it only has a handful of what would be considered first-class hotels and those are often booked months in advance. Occupancy rates at the major hotels in Havana and Varadero surpassed 80 percent last year, a figure that includes the low season. Experts think Cuba's RevPAR will go up 10 to 15 percent per year for a couple of years. For that reason, there are now several luxury hotel projects in pipeline and Cuba therefore is an interesting market for Nonius.
Doing projects like this in Cuba is not easy, if not impossible, for foreign companies alone. In Nonius we are happy to have a partnership agreement in hand with two important Cuban companies, FECOM S.A and the Cuban cable operator, Telecable Internacional. Our partnership with them has been crucial in this project and this cooperation, with local presence, puts Nonius in pole position to do these kind of projects also in a challenging market like Cuba."

Jardar H. Bjelland

Director at Nonius North/Central America & The Caribbean

"We feel very proud to have won this very unique and strategic hotel project with the most important Cuban hotel and tourism company GRUPO GAVIOTA and the hotel chain Kempinski, that will operate and administrate the hotel. This was only possible thanks to the excellent Pre-Sales support of Nonius and the experience and technical know-how of Telecable Internacional.
This project is considered a milestone for Nonius and for us, not only because it will be the first Interactive TV and IP-based communication platform to be installed in Cuba, but it will also be a live showcase for the Nonius Interactive TV Hotel platform in Havana. With several 5-star hotels under construction in Havana, we will have very good opportunities for Nonius solutions in more hotels within GRUPO GAVIOTA, which is the far biggest Cuban company in the hotel and tourism sector."

Friedrich Eisenhauer

President of FECOM S.A., exclusive Representative of Nonius, in Cuba