The Hotel benefits from an advanced, flexible, fully customizable vendor-neutral TV platform powered by Nonius including: a trendsetting streaming radio service, market specific Ad content to generate revenue – All implemented on Samsung and LG Smart TVs and managed by a single Nonius CMS server.

Pulsing with energy, glamour and a rebellious spirit, Dream Hollywood Hotel is a modern oasis; a California Dream come true. Each of the 178 artfully decorated guest rooms features luxurious black walnut finishes, a cozy sitting area, spectacular views of Hollywood Hills and Downtown Los Angeles, rainfall showers, C.O. Bigelow amenities and state-of-the-art technology.
The Nonius TV product provided to Dream Hollywood is a flexible, full 2-way Interactive TV hotel system designed for multiple cabling infrastructures. For this implementation, Nonius engineers deployed the technology on Hybrid Coaxial-IP Network where full HD Digital QAM channels TV are transmitted over coaxial cables, and Nonius iTV services distributed over Cat6 cables.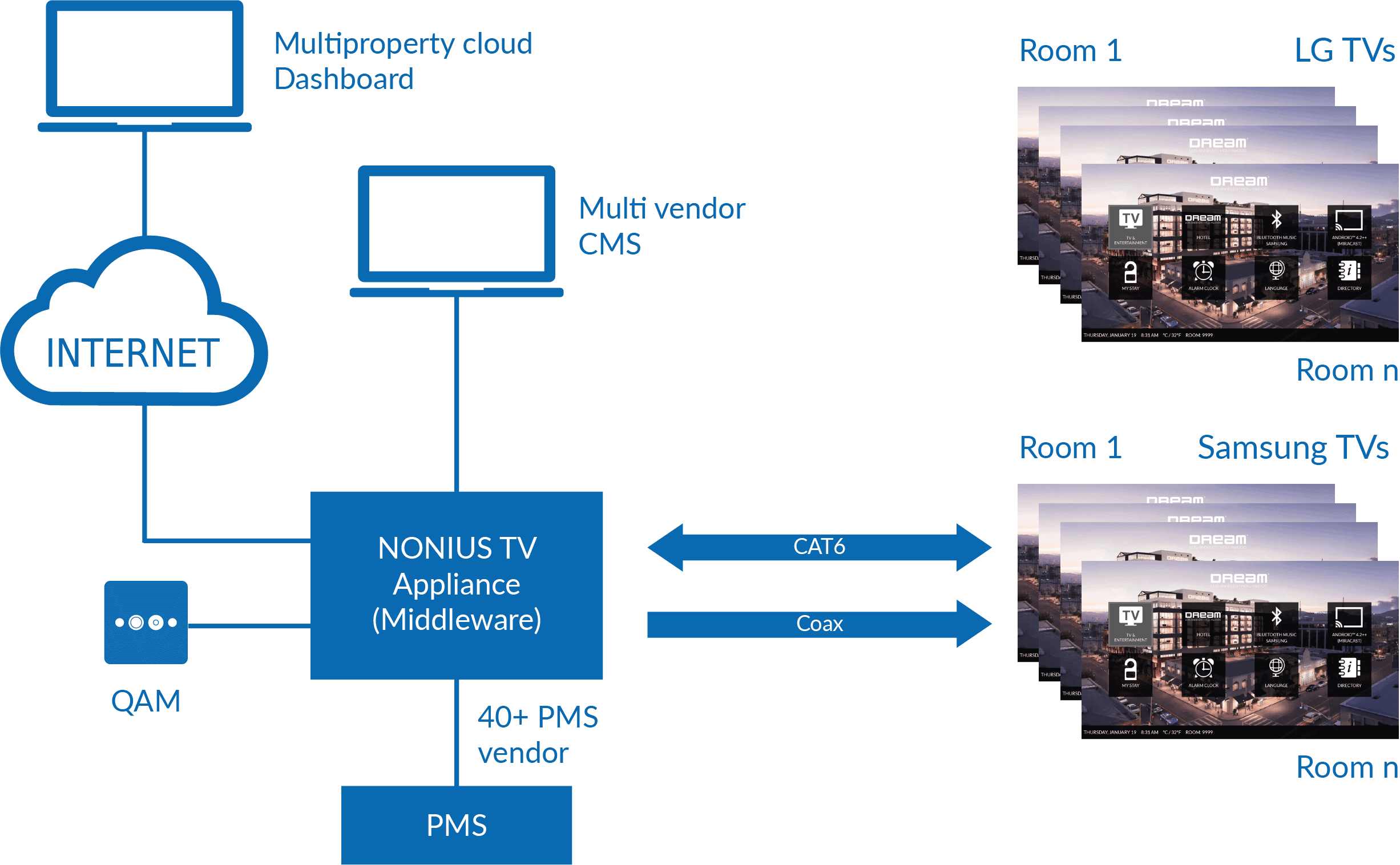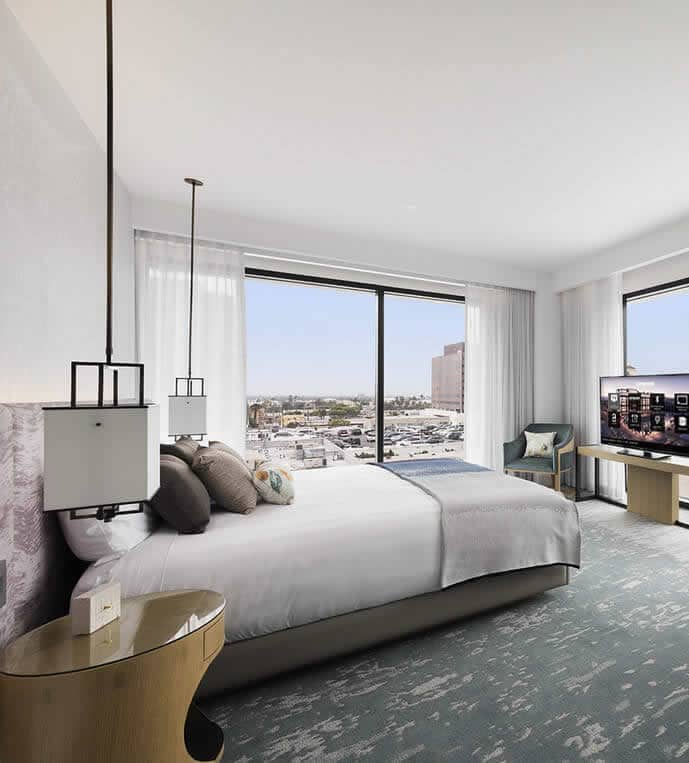 As a multi-vendor platform, Nonius TV allows for different vendor hardware solutions to deploy the interactive services.
The guest rooms make use of 55" Samsung Hospitality Smart TVs, while the Presidential Suite has a large 90'' Sharp commercial grade TVs using the LG 5500 Pro:Centric STB. This gave Dream Hollywood the flexibility to choose the TV models that made the most sense for their guest engagement and service offer without the downside of vendor lock-in.
When guests arrive at their room, turns up a great opportunity to make a lasting impression so, a personalized Welcome TV message is shown in the Dream Hollywood Welcome Channel. This is only the beginning of the amazing experience they are about to get from the in-room TV.

Nonius interactive TV offers a unique guest experience by allowing multiple information and entertainment options with access to exciting high quality content. Guests can access high quality TV channels, valued information, promotions and TV shopping. A promotional video catalog is made available, featuring Dream Hollywood Hotel's partners that offer entertainment options for the guests while driving additional Ad revenue streams for the hotel.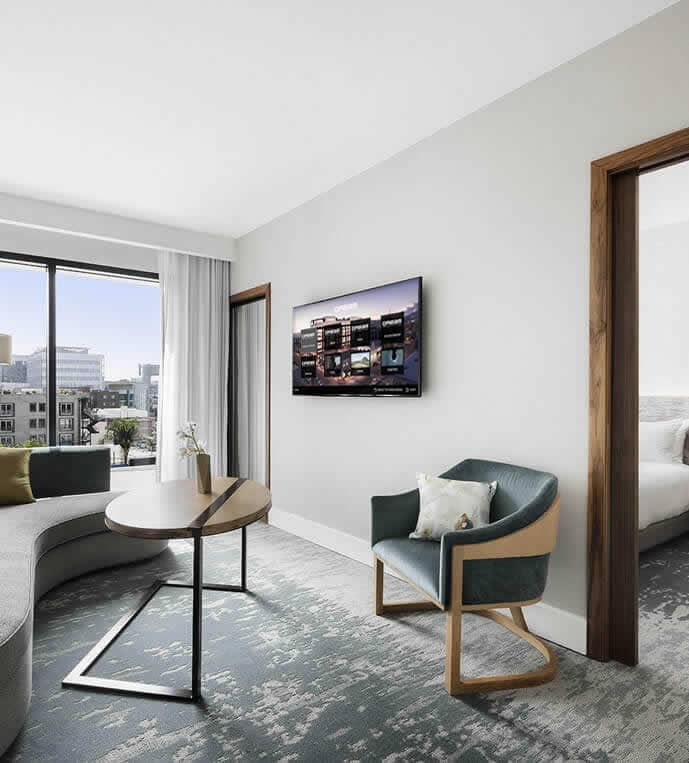 For this project, Dream Hollywood challenged Nonius to enhance its off-the-shelf iTV middleware by integrating a customized and interactive music streaming service on the TV. Dash Radio is a digital radio broadcasting platform with 80 original stations curated by DJs, radio personalities, musicians, and music tastemakers. The new feature allows guests to listen to commercial-free and trendsetting music, while allowing them to use trick play features (Skip, Back, Artist, Album & Track info). Once again, Nonius proved its flexibility to do integrations with 3rd party systems and evolve its products in order to meet the customers' business requirements.

Moreover, Nonius provides 24x7x365 proactive technical support and local support on demand.
Nonius Cloud Dashboard is available for the property's IT Managers to track status of the Guest Technology Services and provides analytics about status, usage and statistics of all the products used by guests.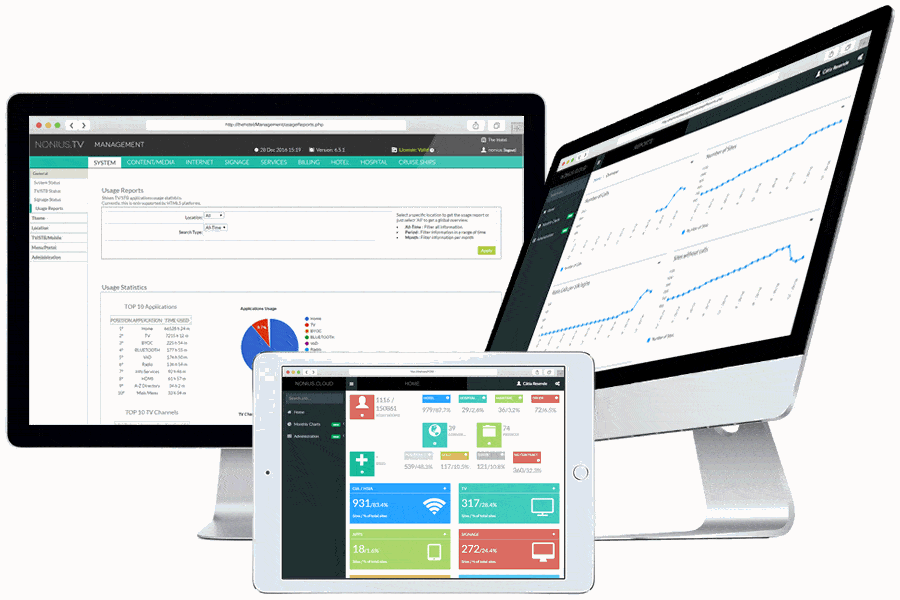 The project's success was the result of a collaboration between the Dream Hollywood Hotel IT staff, the Nonius team with its highly qualified and certified local support partner, making it possible to enhance the hotel's TV in-room experience in the most efficient way.
"Our guests at Dream Hollywood are young, tech-savvy and expect to stay connected through multiple devices. In order to deliver the highest level of customized technology that our guest is accustomed to, Nonius has provided a state-of-the-art platform that allows users to personalize their experience from the moment they walk into their room."

Ayo Akinsete

Managing Director of Dream Hollywood and VP of Operations for Dream Hotel Group
"First of all, let me say thanks to Mr. Ayo Akinsete and his dedicated and professional team for choosing Nonius as the iTV system vendor. Dream Hollywood, by being such a hip and trendsetting hotel, really represents what we are attempting to achieve by reinventing the American hospitality industry when it comes to guest facing technology. I feel that the fact we are able to customize our backend solution so quickly to Dream's special requirements (90'' screens, Streaming Radio, Video based Advertising Platform for the Hotel's partners) under tight deadlines were key benefits for the overall guest experience."

Giuseppe Carpintieri

Nonius' Managing Partner – USA & Canada