This is the second episode of our web series "Tell your guests".
Tell your guests that their food is only a few clicks away!
Show your guests that it's still possible to have that special meal at your hotel, along with their favorite drink in the restaurant or their room.
Check out the possibilities to promote your hotel's food & beverages services:
Promote your restaurants and menus before guests' arrival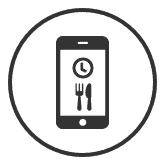 Provide your guests with an easy booking process for breakfast and other meals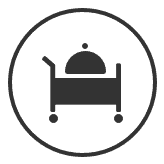 Make room service request available directly on your hotel's app
Send personalized campaigns, promoting the special meals available at the hotel's restaurant and allow them to book a table in advance. It would be great if you could offer them their favorite drink!
Use your WiFi Landing Page to inform them about your hotel's F&B services and promote your hotel's App for a simple request process. Your guests will be able to book a table and/or the time to have their breakfast, quickly and easily.
Allow your guests to easily explore the room service menu and place their orders directly from their own smartphone, through your hotel's App. Organize menu items into different categories, add images, descriptions and prices.
Show that your hotel is ready to provide them with a Safe & Special Guest Journey. Find out how it works:
Stay tuned for the next 4 episodes with more tips. Did you miss episode 1? You can check it here.