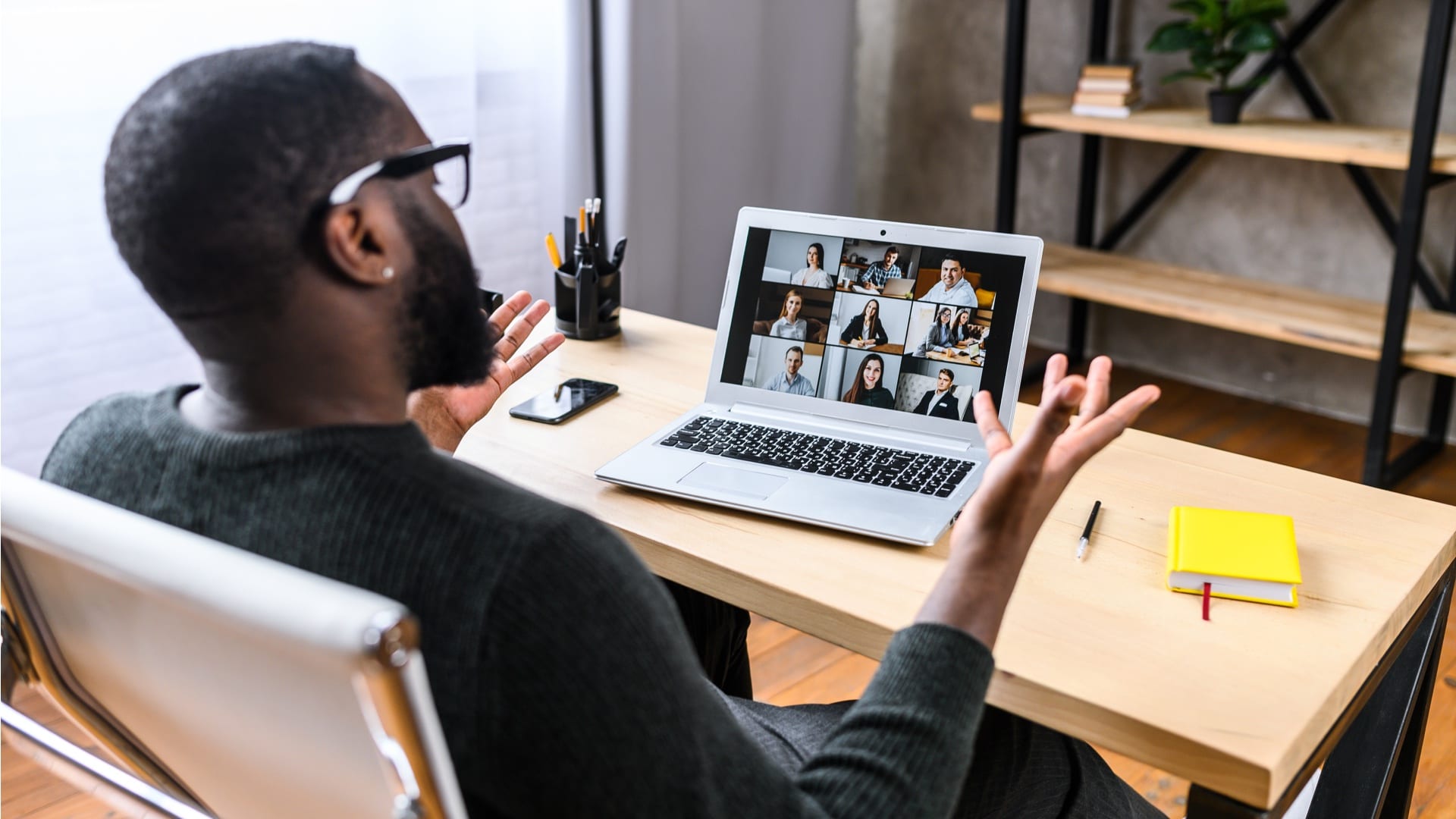 The solution includes the equipment and services to get the Nonius IP-PBX integrated with Microsoft Teams, a market leader for Unified Communication as a Service (UCaaS). Integration is done using the Direct Routing feature which enables users to make/receive external phone calls to/from the PSTN network using their desk phone number.
Since the start of the COVID-19 pandemic, Nonius has been engaged in helping clients and their employees stay connected with their office number even if they are working from home.
We have solutions for other scenarios but a vast majority of our clients are using Microsoft tools, namely MS Teams. This article is about that case and how our clients can better leverage the Microsoft Teams Phone System.
Employees can use Office 365 services for team collaboration in general but the desk phone in the office is something that is not simple to move home even with IP-Based PBX systems.
Leveraging the MS Teams Phone System and the Nonius hotel IP-PBX system you can have your employees working from anywhere and still stay connected with the office phone number. It can be done without the complexity of legacy solutions (like using VPNs) and keeping all communication secure.
Nonius can bring the office phone number to the home in a way that is transparent to the user and can reduce communication costs to our clients. To achieve this we integrate the Microsoft Teams Phone System and the Nonius PBX (on-premises) with a Microsoft Certified Session Border Controller (SBC).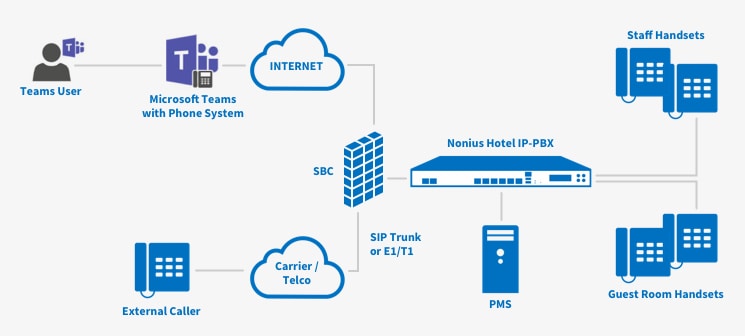 We can provide you with all the equipment and services to build this solution and make the user reachable under the office number in their home office or wherever they like to work. The user just needs to use the MS Teams Client to make and receive the calls.
Homeworkers can operate like they were in the office. Guests and suppliers can call you directly in Teams from their landlines or mobiles. Similarly, employees can call them on their landlines and mobiles directly from Teams. If the company already pays for Microsoft Teams, you can have a significant cost saving in outbound voice calls for the organization.
Talk to our experts to integrate your hotel phone system with Microsoft Teams!
"We have been investing in improving all our products and solutions to help our clients with their digital transformation strategy and with the response to the pandemic, which accelerated most of that transformation. The evolution of our voice solution is one of the best examples and it had 2 key objectives: support work-from-anywhere & cost savings for hoteliers. We are delighted with the performance and the feedback from our first projects and also inspired by the fact that we can be of help in such a tough context."

Leonel Domingues

Nonius CTO & Founder