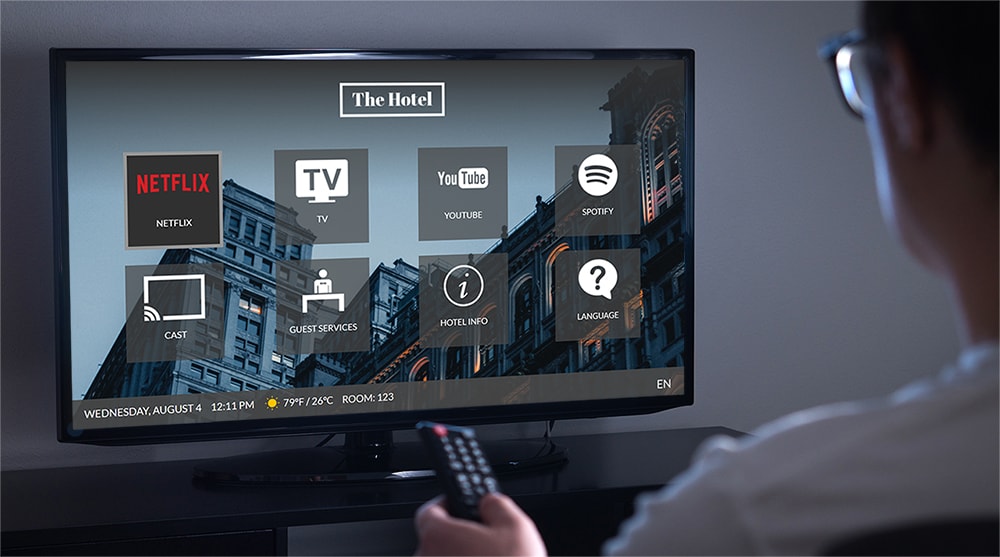 Nonius is delighted to announce it is now certified to provide access to the Netflix TV App directly on recent LG and Philips connected TVs.
Most of the sites deployed today use our Nonius TV cloud edition and the topology is typically the one in the above drawing but we still have an on-premises solution.
Activation of the Netflix TV app adds no extra cost to our TV system because all components are in place and it is ideal for the cases where Cast may not be the best solution or as a complement to cast.
It's easier than ever for guests to access their Netflix account on the hotel's TV. Access is available directly from the Interactive TV menu, and the guest can choose to insert their credentials on the TV or on their own mobile device, so they will be able to stream content to the TV.
They can even use TV remotes that have a button to take them directly to
the Netflix login option.
Our integration Hub ensures guest privacy by providing them with Netflix access only after they check-in and removing their subscription credentials from the TV immediately after checkout is concluded in the hotel PMS.
Through this solution, the property or group can also have access to Netflix usage statistics, helping to understand the value that the solution brings to the users.
Check out the hospitality TV supported models:
LG:
OLED
2021
US770H&US670H (NAFTA)
US660H (South America)
US66xH & US76xH (EMEA)
STB 5500 and STB 6500
Philips:
2019
HFL5014

HFL6014 (With new Firmware)
2020/2021
HFL6114U/12 (EMEA)

HFL6114U/27 (NAFTA)

HFL5114

HFL5114u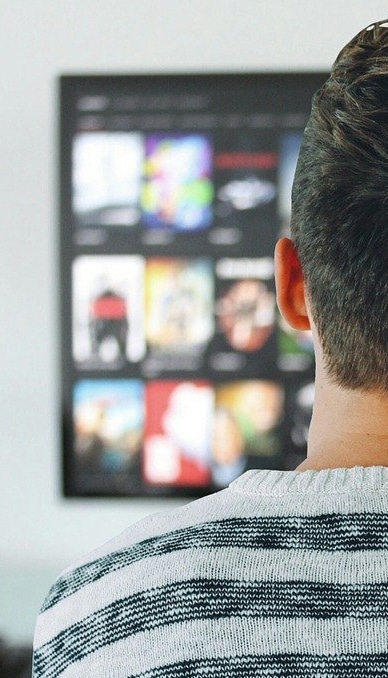 "Nonius TV was never so engaging, offering a great set of features and brand design customization, it also now complies with the current biggest demand, Netflix TV app integration. Especially after this first year of the pandemic, guests' requirements are even more focused on continuing watching their favorite Netflix series and movies during vacations, controlling their own content. On the other hand, integrations are a key factor to the hospitality services evolution. On this subject, Nonius presents its central Hub solution that connects products and services into one single configuration point, transforming the current journey into a high-tech experience for guests."

Pedro Silva

TV Product Unit Director at Nonius
Provide guests with the best content simply and securely.