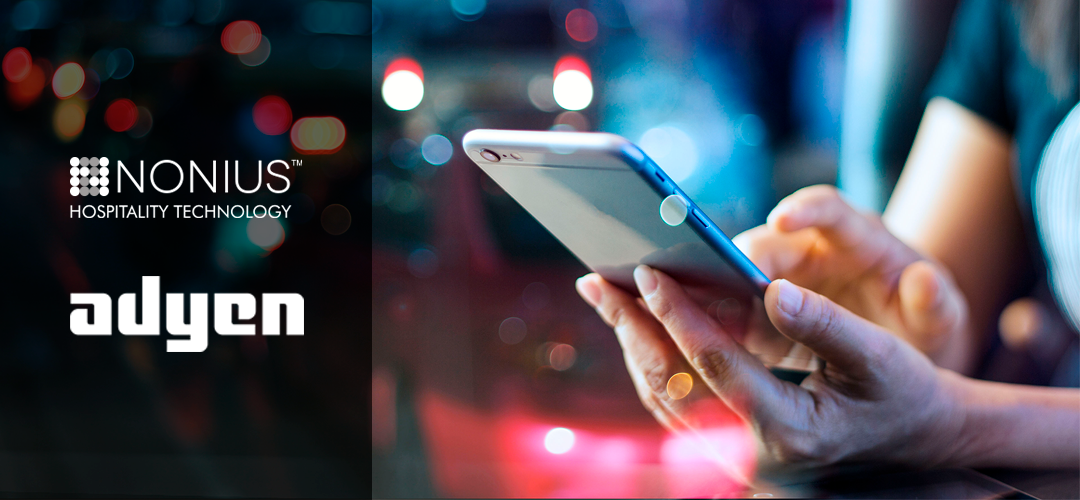 The synergy between Nonius and Adyen aims to combine tech expertise and offer best-in-class technology focusing on guest journey and experience.
With more than 450 successful projects, Nonius Hotel App can offer your guests a safer contactless journey. Using their smartphone, guests are able to manage their online check-in, access mobile key, and communicate with your management team. 
In order to take a step forward in your digital transformation, the omnichannel and single payment platform Adyen connects online and offline payments in one system using unified commerce whilst allowing merchants to accept payments anywhere and on any device.
The Nonius Hotel App integration with Adyen payment platform
Via this integration, users of the Hotels' mobile apps developed by Nonius, will have the possibility to conduct all of their transactions for checking in and checking out within the mobile app.
Enhance Guest Experience and Loyalty
Focusing on your business goals, we can simplify your operations by automating the management of your payment data, adding new payment methods, and setting up an account that matches your needs while you expand globally.
Improve Operational Efficiency
Your guests have now available their preferred payments methods with a personalized check-out experience online or via your own app. It's a safer and very comfortable way to win their satisfaction and loyalty to your services.
The optimization of your payment data management will minimize the risk of unsuccessful transactions and simplify your reconciliation process. A flexible way to examine your guests' payment preferred methods and make informed business decisions.
We are here to support your hotel
Nonius and Adyen have a support team available 24/7 to fulfill your integration needs and improve your guest technology solutions through a seamless payment experience!
"Integration is key to build a guest journey that brings operational efficiency, great guest experience and increases revenue. Mobile payments are a crucial component to build such a journey. Leveraging our integration Hub architecture, our Mobile and Web app, with the great support from Adyen's team, we can now offer payments through all of the touchpoints of the journey. We are delighted to be counting on this partnership moving forward."

Raul Carvalho

Director of Software & IT Consulting at Nonius
"Establishing this partnership with Nonius has been a no-brainer for Adyen. Today most travelers are self-sufficient and tech-savvy. From booking to checkout, standardization can no longer be the norm. It is becoming critical to personalize and tailor the services to the needs and preferences of the traveler. Nonius' dedication to build technology to enable Hotels to provide better and more personalized guest journeys during their stays aligned with Adyen's vision."

Alberto López

Head of Business Development at Adyen ES & PT